Working with Pedagogical Experts
ClickView's commitment to producing and curating high quality educational video content is achieved through our work with a host of educational consultants. Our educational consultants are pedagogical experts in a range of subject areas, and are passionate about the role of video in teaching and learning. Many are practising teachers, and all bring a wealth of professional experience to ClickView's content processes.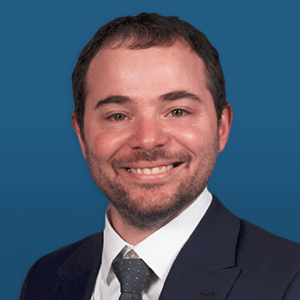 Adrian De Fanti
Geography Consultant B.Sci (Hons) Geography, Dip Ed.
"I appreciate the opportunity to contribute to new and innovative resources at ClickView as it helps me to reflect on and improve my teaching."

Adrian has over 10 years' experience teaching geography and mathematics 7-12, and is the author of several recent senior geography textbooks.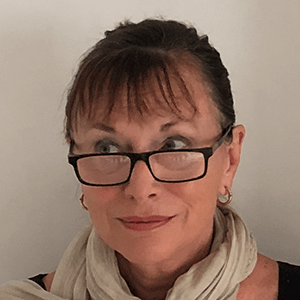 Alison Lee
Careers Consultant Post Grad Cert (Careers Counselling and Education)
Alison has over 30 years' experience in the field of careers education and consulting, working as a careers consultant for government programs including the Mature Workers Program, the Jobs Pathway Program and Careers Advice Australia. The focus of much of her work has been to provide opportunities for students' post-school options by linking schools to industry and employers. She is a published author for Blake Education, Indigo magazine, Sydney University's Honi Soit and the Careers Advisers Association NSW journal.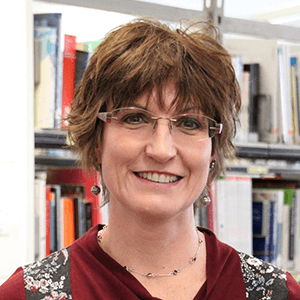 Angela Leavens
Library Skills Consultant BA Education (Victoria University, NZ); Post Graduate Diploma of Library and Information Studies (VUW)
"I was thrilled when ClickView offered me the opportunity to work as an educational consultant on their new video resources for library and information skills for students - I really enjoyed the process and loved watching the video come into fruition. I know I am going to find them of great benefit to my teaching sessions and I hope you do too."

Angela has over 20 years' experience in the library and information sector, working as a Law Librarian for top law firms. She has a long standing interest in digital resources, delivering training sessions for digital research skills, copyright and plagiarism.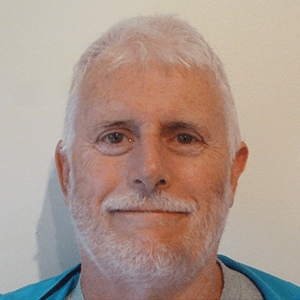 Bernie Howitt
History Consultant BA, Dip Ed, Grad Cert in History Teaching, Honorary Doctorate from Rock and Roll Hall of Fame in Cleveland
"Consulting with ClickView allows me to continue to contribute to education and help students have access to material and exercises that will enhance their learning and understanding. Incredibly rewarding to still be able to create activities I'd like to use in a classroom."

Bernie has 43 years' experience teaching in high schools in Australia and England, 15 years teaching in Faculty of Education at UNSW, Curriculum development and writing for NSW Board of Studies and ACARA. Previous President of HTANSW.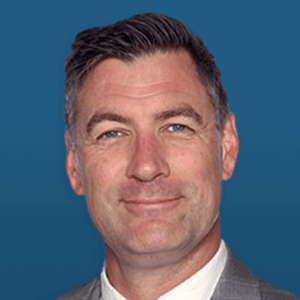 Blair Cooper
Business Consultant B.Ed (Secondary) University of Melbourne
Blair has 17 years' experience as a teacher of commerce, accounting, business management and legal studies. He is a writer and presenter in a range of commerce subjects with more than 8 years of retail and HR management experience.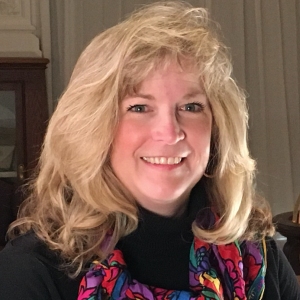 Brenda Smith Barr
Social Studies Consultant PhD (Educational Leaderhip), University of Denver
Dr. Brenda Barr was previously the Senior Director for Educator Networks and Programs at National Geographic prior to her current role as the Director of Education and Research at Makematic.  Dr. Barr began her education career as a teacher in Mississippi, moving through various leadership positions before becoming an elementary principal in Colorado.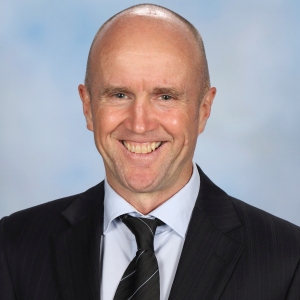 Brian Pearce
Physics & Science Consultant VCE Physics teacher, Science teacher, DipEd
Brian is an experienced Physics and Science teacher at Huntingtower School.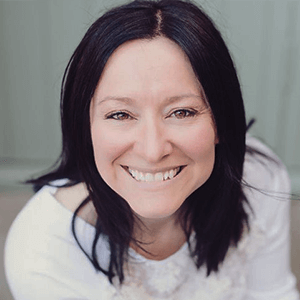 Carmel Bones
History Consultant BA Economic & Social History
"I particularly enjoyed working on ClickView's 'Elizabethan England' series, and was thrilled by the high quality production, authentic costumes, and use of 'dual coding' (selecting words & pictures to appear together) to help make learning memorable. I also worked with ClickView on the Development Study 'Crime and Punishment'. This hard-hitting suite of films shows how, through the ages, we continue to wrestle with the ideas of policing, preventing violence and offending."

A fellow of the Historical Association, Carmel has 27 years' experience as a history teacher, Head of Department, GCSE/A-Level Examiner, author and contributor to BBC Bitesize, BBC Teach, Hodder Education and Premier League.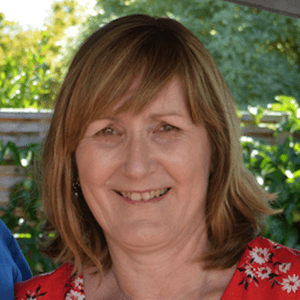 Carol Milton-Garner
Japanese Consultant BA, Monash University, Dip Ed University of Melbourne, M.Ed. Latrobe University, Cert IV Language Ed
"I really enjoyed working on the Lingo Ninja Japanese programs and this was my first venture into writing scripts and developing educational resources. It was a very interesting and worthwhile professional development experience and it was also challenging to develop a new resource for Japanese teachers and students to utilise in the classroom and at home."

Carol has 40 years' experience of teaching Japanese in public and private schools, and even established a Japanese and Chinese language program and an exchange program with Japan and Indonesia.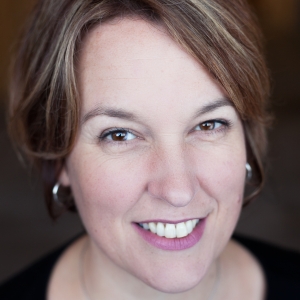 Catherine Manning
Health & Personal Development Consultant
"It's no mean feat to create educative respectful relationships videos that will appeal to young people, but ClickView excels with their perfect mix of humour, quirk and sensitivity. It has been my absolute pleasure and privilege to consult on this necessary material to help facilitate progressive conversations between teachers and students, and I've loved working with such a professional and dedicated team."

Catherine is the CEO & Program Director of SEED Workshops. Through her company, SEED Workshops, Catherine has delivered self-esteem and respectful relationships workshops in schools to thousands of students, teachers and parents. She is also a writer and regular contributor to Metro Magazine - Screen Education (Australian Teachers of Media).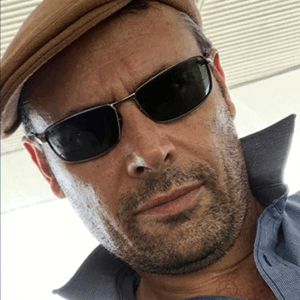 David Strange
Senior English Consultant BA, Dip. Ed.
David has been teaching secondary English for 20 years. He is a published author of numerous study guides in fields of secondary education and English teaching, as well as journal and magazine articles on Shakespeare, English literature, poetry and film studies. His last textbook was a ClickView publication for the UK market on Shakespeare.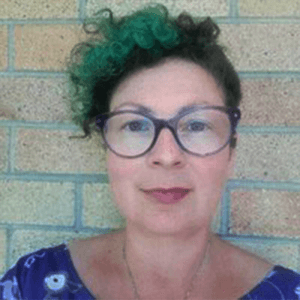 Despina Hatzimanolis
Investigating Science Consultant B.Science, Dip. Ed (Sec. Science)
"I have found working as an educational consultant rewarding. I have developed an appreciation and understanding of the many highly skilled people involved in putting a video production together, including writing and scripting, editing, animation, sound engineering and graphics. I am excited to be part of a team that is committed to offering engaging, fun and educational resources for students."

Despina is currently teaching the new NSW stage 6 science unit, Investigating Science, and has developed multiple resources to assist teachers and students. The subject allows students to display their innovation through their own depth study projects and to develop a deeper understanding of the nature and practice of science in our modern world.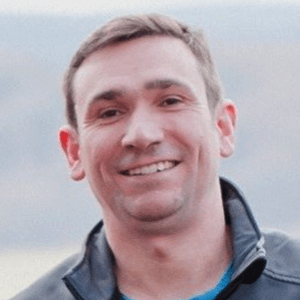 Duncan Carnegie
Classical Studies Consultant Classics, Jesus College, Oxford; PGCE (Distinction), Strathclyde University; M.Ed, University of Stirling
"Consulting for ClickView since 2018 has given me valuable insight into the complexities of educational media and the perceptive professionalism of the ClickView Production Team."

Duncan has taught in three of Scotland's historic independent schools for fifteen years. He has a longstanding appointment with the Scottish Qualifications Authority.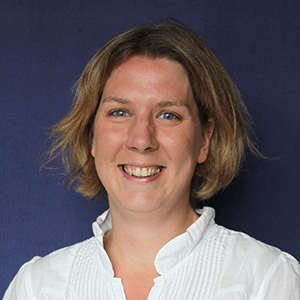 Emma Smith
Careers and Business Consultant BA (Hons) Business Ed
"Consulting with ClickView has allowed me to further develop my subject knowledge and teaching practices, to reach a wider audience."

Emma has 15 years' experience in teaching business studies. She is a Head of Department, Careers Leader, and GCSE moderator for AQA.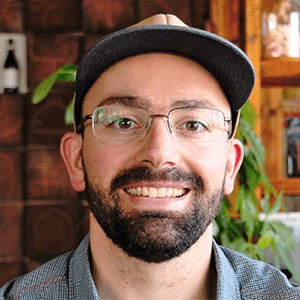 Frank Cumbo
Religious Education Consultant M.Ed (Allied School Psychology), M.Theol
"My consultancy with ClickView has enhanced my work by providing me with a valuable opportunity to shift my perspective. When collaborating with others on a video presenting Catholic symbols and rituals, I was able to identify opportunities for improvement in my work with students at my school."

Frank has 10 years' experience as a Liturgy, Faith and Mission Coordinator in a Catholic setting.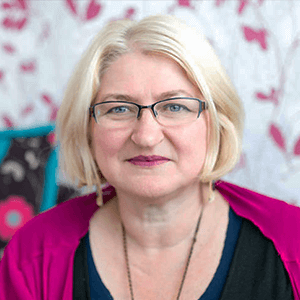 Greta Caruso
EAL/English Consultant B.A, Dip. Ed., Grad Dip. TESOL, M.Ed.
"ClickView helps me refine my ideas about teaching and makes sure that the details are aligned to the bigger goals. It also gives me a bit of a creative outlet."

Greta has written a range of curriculum material for publication, specialising in senior English, literature and English as an additional language.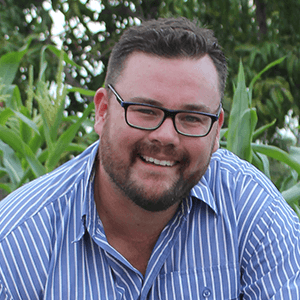 Hardy Manser
Agricultural Studies Consultant B.Sci (Biological Sciences), M. Ag & Rural Development, Grad Dip Ed (Charles Sturt University
Hardy originally worked in the veterinary industry before becoming involved in education. As Head of Department for agriculture and home economics, he was involved in the development of the new agricultural science QCE syllabus. Hardy is also an independent reviewer of the Victorian Curriculum, a past-President of National Association of Agricultural Educators and Queensland Agriculture Teachers' Association, and Director of Primary Industries Education Foundation Australia.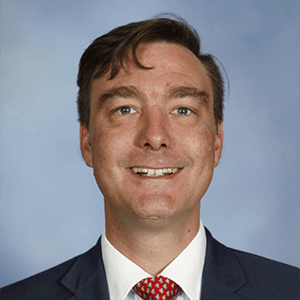 Henning Holzheuer
German Consultant Grad Dip Ed (Secondary)
"It was an absolute joy working with the very dedicated and professional content creation team members and having the opportunity to consult with them"

Henning has 16 years' experience teaching German, English, French and humanities and is currently the Learning Area leader for German at Caulfield Grammar School. He is also the author of the action research report 'Acting out, shaking it all about; Getting movement into the languages classroom to get the language out of boys', published in International Boys' School Coalition, 2011.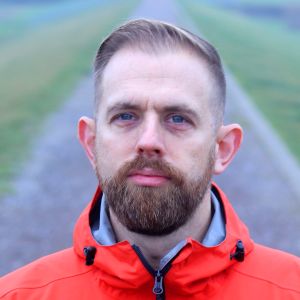 James Bowater
Geography Consultant BSC Sport and Physical Education UWIC; PGCE Secondary Certificate in Education, University of Worcester
"Working with ClickView has been an amazing experience. Working with their team in Australia has been easy, with the systems and communciations they have in place making the process simple and efficient. It's been brilliant to develop the series from concept to scripts, to the final video product with additional teaching resources. I look forward to working on future projects."

James is an AQA GCSE Geography examiner and a YouTube education content creator, aka YouTube channel "Mr B".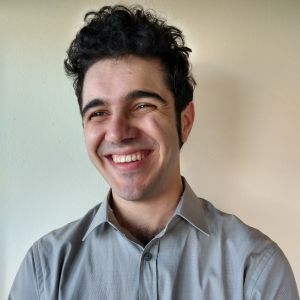 James Skibinski
Data Science and Economics Consultant BSc (USYD), BAdvStudies (USYD) both 2018 - present
"I am a communicator with a love of technology. Working with ClickView has provided me the opportunity to share my knowledge with younger students and debunk a few misconceptions along the way. I have learnt a great deal about video production and thoroughly enjoyed working with such a supportive and creative team."

James is a final year student at the University of Sydney, studying Data Science and Economics. He writes about computing subjects for ClickView and also freelances as a technology copywriter. He is up-to-date with all the latest advances in computer technology and in his free time you can probably find him programming.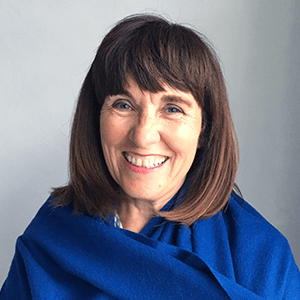 Jill Pritchard
English Consultant BA (Hons) English Literature, University of Exeter, PGCE, Bristol University
"Reading and sharing literature texts with students is my favourite part of English teaching, so I have enjoyed advising on content and classroom activities to help and inspire them. I know how busy teachers are so I am delighted to be a ClickView Consultant and provide teachers with lively and relevant resources."

Jill has 34 years' teaching and examining experience at GCSE and A-Level.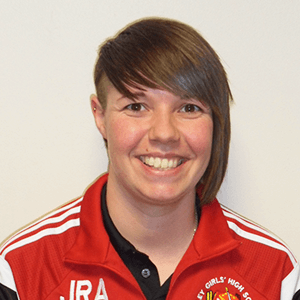 Jodi Ramsden
Physical Education Consultant BA (Hons) PE QTS
"I was involved with planning resources and reviewing videos related to barriers to taking part in physical activity. This helped me when delivering my A-level course examination."

Jodi is the Head of PE and Head of Computing.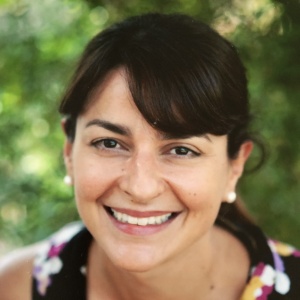 Kathy Peters
Primary Education Consultant Bachelor of Teaching (Primary) (University of Melbourne)
"Working with ClickView is allowing me to get to know this wonderful resource and apply my educational expertise in new and exciting ways."

Kathy has 16 years of experience teaching in Primary School settings.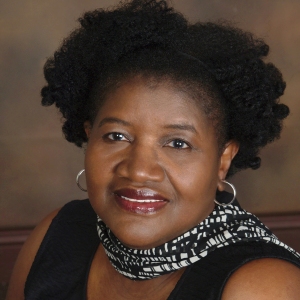 Kathy Trusty
History Consultant BA (Political Science) Long Island University, New York
"I was extremely excited to work with ClickView and write the script for their Juneteenth video, especially since Juneteenth had just become a federal holiday in America. Working on the project afforded me the opportunity to share and expand my knowledge of an important day in American history."

Kathy has been a Black history classroom presenter for more than 15 years. She has consulted with museums and co-curated Black history exhibits. Kathy is the author of 3 nonfiction children's books and a speaker with Delaware Humanities on "African Americans and the Civil War."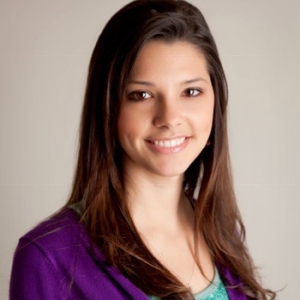 Kelli Kojis
Primary Education Consultant BSc (Educational/Instructional Technology); MEd (Educational Leadership and Policy); MSc (Instructional Technology and Design)
"I've enjoyed each project I've worked on with ClickView as each project has given me perspective on how educational videos are created along with the time and research that goes into each aspect."

Kelli has over 13 years experience teaching in public education, pre-kindergarten, kindergarten, and special education settings.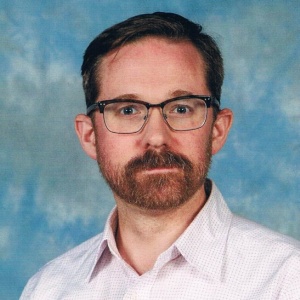 Kenn Stollery-Jones
English & History Consultant BA; B.Ed (Secondary)
Kenn is an experienced teacher of English, History, EAL, EFL, Literature and IT.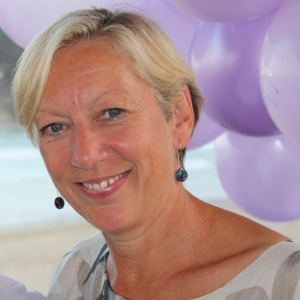 Kerri Morey
Psychology, Biology & Science Consultant BSc, DipEd
Kerri has over 30 years teaching experience in independent and government schools around Melbourne and regional Victoria. She has been a Pastoral Care Coordinator, Year Level Coordinator and VCAA Psychology exam assessor in addition to authoring Psychology & Student Personal Development textbooks and being involved in the development of Positive Education curriculum.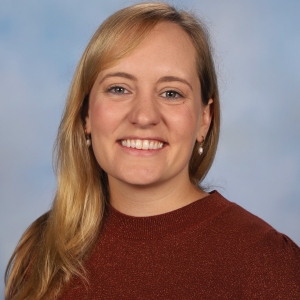 Laura Trevaskis
English & Literature Consultant VCE English & Literature Teacher, Head of Learning Enrichment, BA, BEd
Laura is an experience teacher of English and literature. Laura is currently the Head of Learning Enrichment at Huntingtower School.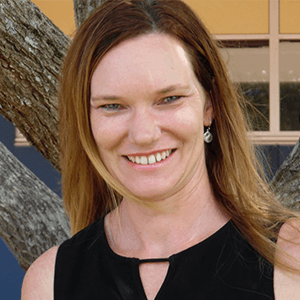 Leanda Garvie
Biology Consultant B.AppSc (Honours)
"My current work with ClickView provides wonderful opportunities to continue contributing to the production of a range of excellent curriculum-focused learning materials."

Leanda has worked in diverse science fields including molecular biology, ecology, plant genetics, followed by a new career working as an accounting teacher and academic at University of Sunshine Coast. Leanda has contributed to digital resources for over 12 years.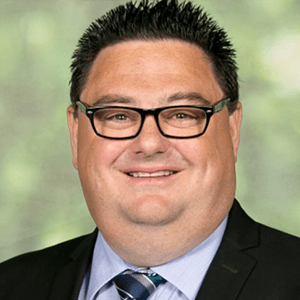 Leon Marsden
ICT Computing Consultant B.Ed, M.Ed, Grad Cert Ed., Cert IV Training and Assessment
"I have enjoyed contributing and working in a team environment where difficult concepts are transformed into high quality, engaging, informative learning tools."

Leon has over 20 years' experience in teaching information technology, mathematics and science to students in Years 7-12. He also has 6 years' experience in teaching curriculum methodology and ICT integration and innovation to pre-service teachers.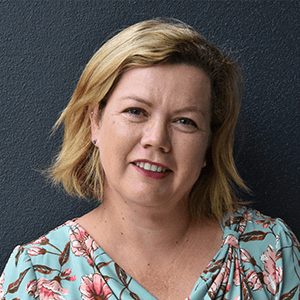 Lyn McErlean
Food Technology Consultant B.Ed (Sec), Grad Cert RE, Cert IV Hospitality Operations, M Ed. Policy and Leadership
"A passionate home economics, hospitality and food technology teacher, I really enjoy the collaborative nature of teaching, and supporting the learning and growth of students and staff through the journey. I have enjoyed the journey as a ClickView consultant which has taken me out of my comfort zone and led me to research and understand the needs of curriculum growth and changes in our area. I hope this work can support teachers in making learning more fun and achievable."

Lyn proudly administers six Facebook pages to connect, have conversations and provide support for teachers in this rapid world of change.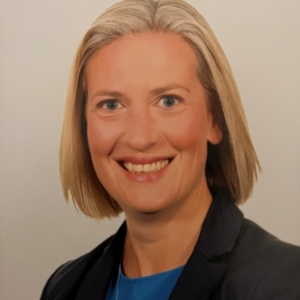 Mairi Rice
ICT & Psychology Consultant BSc Psychology, MSc Information Technology with Management, PGCE, MSc Education
"I have used ClickView in the classroom for many years, so it has been incredible to work with the ClickView team, and in the process, get a real understanding of the work that is required to produce the resources I've used so regularly."

Having taught in England for 13 years, Mairi is now continuing her teaching career in Scotland teaching ICT, Computing Science and Psychology. Mairi has been Head of Faculty and a Senior Leadership member, and also hold the positions of Primary School governor and Vice Chair for the ATP (Association for the Teaching of Psychology).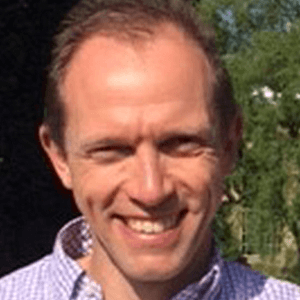 Mark Davies
Geography Consultant BA(Hons) Geography, University of Sheffield, PhD in Soil Science, University of Edinburgh
"Working with ClickView has provided real insight into the processes behind composing an educational program. I have enjoyed taking a step back (and the time!) to be imaginative in developing resources and possible teaching strategies, genuinely hoping to have created resources that my fellow peers will use throughout the country and beyond, directly benefitting the performance of a vast online, virtual classroom of students."

Mark is currently teaching geography with 25 years' teaching experience, mainly Scottish SQA syllabi, but also with 4 years' experience of IGCSE, IB and English OCR AS/A Level.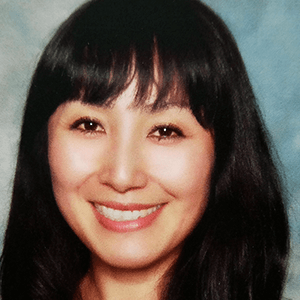 Mika Tonai-Walsh
Japanese Consultant Bachelor of Primary Ed (Aus), Diploma of Early Childhood Ed and Care (Aus), Degree of Association of Arts (Japan), Diploma of Int Business Translation (Japan)
Mika has been working for 6 years as a Japanese teacher at a state primary school.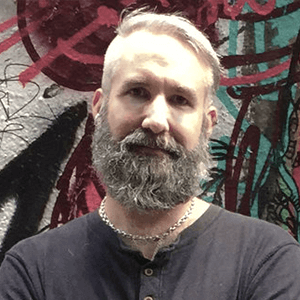 Mike McRae
Science Consultant Secondary Science educator
"Writing for ClickView has helped me better understand how to prioritise the delivery of key information on a topic, while still making it fun and accessible. When seconds count and attention is everything, you need to know how to tell an entertaining story that gets the right facts across."

Mike has 20 years' experience as a science writer, editor, educational resource creator for educational magazines, digital games and resources, and multimedia for diverse groups ranging from the CSIRO, to Questacon, to the Australian Government.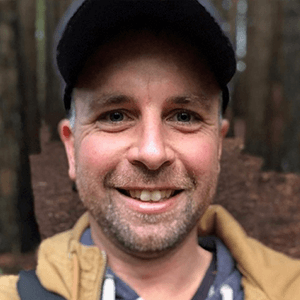 Nathan Dalton
Science Consultant B. Sci (Physics), Grad Dip Ed
"Working with ClickView is always fun. It has helped my development as I consider education beyond the typical classroom experience by helping create various video series. My most memorable, challenging and rewarding series was Self-Esteem & Social Media."

Nathan is a writer, director and consultant for ClickView with 8 years' experience in teaching 7-12 mathematics, 7-10 science, 11 & 12 physics, and numerous film productions under his belt.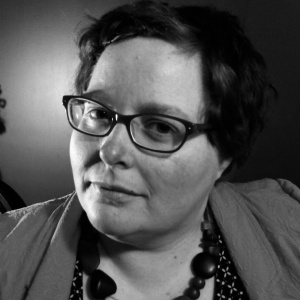 Rachel Towns
History, English & Religious Education Consultant BA (English, Drama) Monash University; BLitt (Hons) (History, Literature) Monash University; MA (theology) ACU; Grad Dip (Writing), Swinburne University
"I have really enjoyed my experiences as a ClickView consultant, giving me an opportunity to explore topics in depth and having the opportunity of sharing some of my passion project ideas as possibilities for future projects."

Rachel has been teaching for over 13 years, during which time she has taught English (Years 7-12), Literature (Years 10-12), History (Years 10-12), Religious Education (Years 7-12), Legal Studies (Years 10-11) and Drama (Years 7-8), and held a number of positions of responsibility including Head of Humanities, STEP Coordinator and Literacy Coach. Rachel has written for Blake Education and the History Teachers' Association of Victoria (HTAV), and has presented at HTAV and VATE conferences.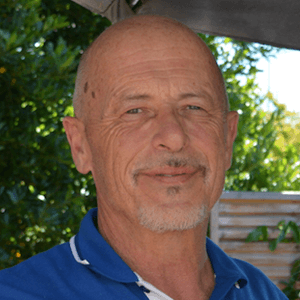 Simon Garner
Science Consultant BEd, Diploma of Management
"Having worked for 12 years with a ClickView sister company (VEA) as a writer, commissioning editor and executive producer, I have a profound interest and passion for writing and producing video-based education and training resources."

Simon has over 15 years' teaching experience and has been a journalist/writer/editor for over 25 years. He is currently producing education and training materials for secondary, post-secondary, post-grad students, corporate PD and short-course training. He has also been a tour guide for 14 years, currently guiding at Melbourne's Royal Botanic Gardens.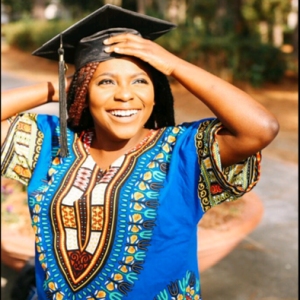 Sabrina Romain
History Consultant BA (History; African American Studies) Valdosta State University; Master of Applied Social Sciences (History) Florida Agricultrual and Mechanical University
"History is so important, because all actions from the past impact the present. Consulting with ClickView on their 'Global Celebrations' video series on Juneteenth was an incredible experience. The team was fully engaged and aligned with ensuring that the complete and honest history was being shared to help educate kids around the world on the importance of Juneteenth. It is more than dates and figures, but how communities banned together to honor and celebrate their continued efforts for equity and freedom."

Valued amongst her peers as an expert in Civil Rights, African American History, Enslavelent, and Civil War and Reconstruction, Sabrina is a Civil Rights Historian for the United States Department of Interior, National Park Service.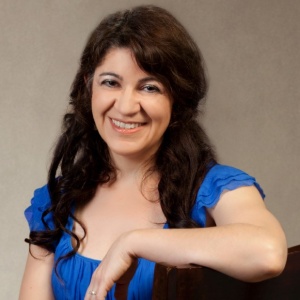 Stella Tarakson
Humanities Consultant BEc LLB (Syd)
"I'm a lawyer by trade, but I've always loved researching and writing about a broad range of topics. I've been lucky enough to bring my passion for learning to ClickView. I've been involved with some fascinating projects and have enjoyed the entire process."

Stella has been writing educational books and online learning resources for over 20 years. She's written more than 50 books for adults and young people, and her publishers include Blake Education, Pearson, McGraw Hill, Random House, Choice Books, Federation Press, and Allen and Unwin. She's won several awards for her books, both fiction and non-fiction, and teaches writing skills at community colleges and libraries.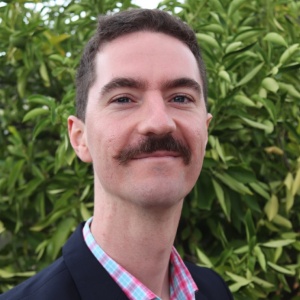 Steven Kolber
English & History Consultant GC-EDRES, Dip Spec-Ed, BTeach/BA, M-TESOL
"Working with ClickView is a great opportunity to connect with a new audience of educators, share my expertise and work with a highly professional team leading the way in educational content around the world."

Steven has 10 years teaching experience across English, Humanities, EAL and Literacy Intervention.  He is a published author, presenter and researcher, with expertise in Instructional Video, Inclusion, pedagogy, as well as Educational leadership and research. He teaches at Brunswick Secondary College, an Inner-city Government school in Melbourne.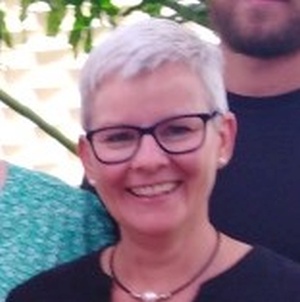 Sue Pratt
Agricultural Studies Consultant
"Through my consultation work with ClickView I have gained some understanding of the behind the scenes effort that goes in to producing video content, something I had no experience of prior to this. It has been great professional development and provided another perspective on developing quality education resources."

Sue has been a teacher (Maths, Science, Biology and Special Education) for 34 years, specialising in Agricultural Studies for the past 13. This specialisation combines Sue's love of teaching with her passion for the primary industries, having grown up and lived on farms across South Australia.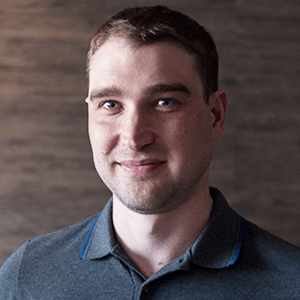 Toby Ward
Chemistry Consultant B.Ed. (Sec Science) Flinders University
"I've enjoyed seeing the process that goes into making videos for students. I also enjoyed making the 360 lab safety video with ClickView staff a few years ago, as it was an experiment in a new way of engaging students. We use that video with all our year 8 students every year."

Toby has been teaching science Y7-12 since 2006, including biology, chemistry and physics Y11-12 and was Science/STEM Coordinator 2017-2018.​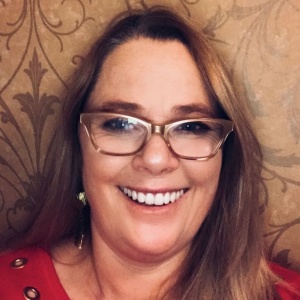 Wendy Mockler Giles
Economics Consultant Bec (UON); Dip. Ed (UON); MEd (ACU)
"It has been exciting working with the ClickView team to break open economic concepts and ideas to create info-bytes that will support teachers and students in the classroom. It has been incredibly satisfying working with the creative team to branch out beyond the textbook and the standard repertoire to create great resources I know teachers and students will benefit from using."

Wendy is nationally certified as a Highly Accomplished Teacher. She holds the position of Facilitator of Pedagogy and is also an Economics and Business Educators (NSW) Director.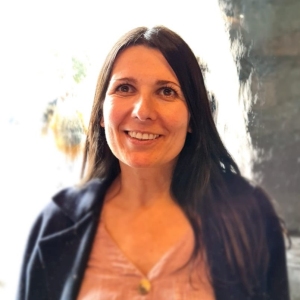 Yolanda Paredes Sánchez
Language and Culture Consultant Honours degree in Spanish, Master of Social Science – Translating and Interpreting Studies, Diploma of Education
"I have been working for 8 years as a Spanish teacher at a government primary school. Working with ClickView has given me the opportunity to learn about the process of making video content for educational purposes which I've really enjoyed being a part of. It has helped me to grow professionally and has provided me with new skills and expertise to complement my teaching."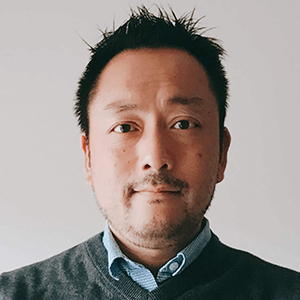 Yuji Nakayama
Japanese Consultant Bachelor degree in Japan, Dip Ed (Language Teaching), UTS, M. Applied Linguistics, University of New England, Cert IV (VET)
"I would like to contribute my knowledge to support language learners by creating online materials. I especially appreciate ClickView for providing the opportunity for me to be involved with awesome online interactive learning materials."

Yuji is the Head of Japanese and Exchange at Christian College, Geelong. Yuji also has a Japanese chef's license and conducted cookery classes at Adelaide TAFE.
Join the Community!
Consulting with ClickView is a professionally rewarding experience, and an excellent way to inspire your teaching and your students. Great consultants are fundamental to our content library, and we would love you to connect with us and become part of this community.
If you would like to apply to be a ClickView Educational Consultant, send your CV and cover letter to consultants@clickview.com.au.