What's involved?
The 2021 Aussie Student Inventions Competition is now closed to all primary and secondary students. In partnership with the producers of 'Aussie Inventions That Changed The World', the search is officially back on for Australia's most innovative students. Each winner will get an incredible mentorship opportunity and $3,000 cash!
Key dates
Start your project: July-August 2021
Entries open: 22 August 2021
Entries close: 17 September 2021
Finalist announced: November 2021
Winners announced: December 2021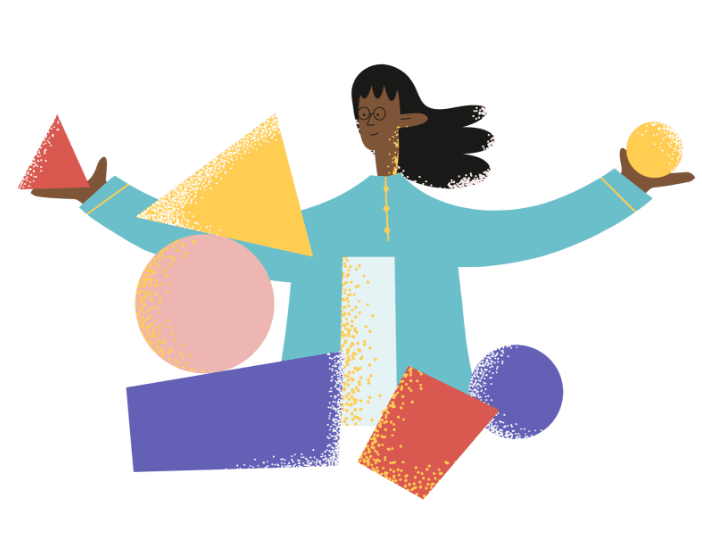 ---
Incredible prizes up for grabs
The winning submission in each category (primary, lower secondary, upper secondary) will win $3,000 cash! Each winner will also get access to money-can't-buy mentoring and guidance from our panel, to help make your concept or prototype a reality.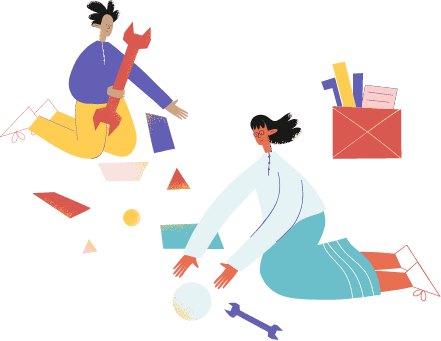 Professional Mentoring
Two mentoring sessions with the judging panel, to help them make their concept a reality.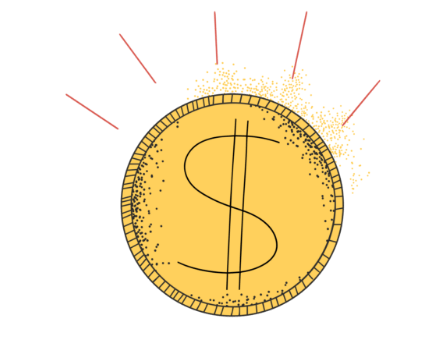 $3,000 cash
Per winning entry towards their creation process.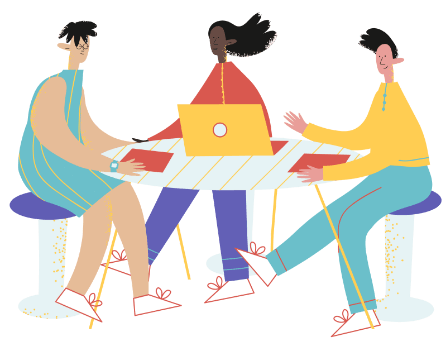 Exposure to Networks
Invaluable exposure to networks of innovators, via the networks of judging panel, and ClickView's industry peers, audiences and customer network.
---
Entries are now closed
Winners will be announced in December, 2021.
Thank you to all the students who submitted their entries.
All entries will be judged by our expert judging panel and winners will be announced soon.
Part A – Written Submission
Please include:
Your name and school
Invention name
Description of your invention
What problem you're solving, or how your invention makes life better
The challenges you faced in the inventing process, and how you overcame them
You must mention an Australian Inventor or Inventing team that inspired you from the series 'Aussie Inventions That Changed The World'
Download Template
+
Part B – 2-3 Minute Video
Please include:
The invention of course! This could be a working model, a prototype, computer graphics, drawings of photos.
The real-life problem you're solving.
The invention process, the challenges you faced, and how you overcame them.
An Australian Inventor or inventing team that inspired you, and why. Please refer to the series, 'Aussie Inventions That Changed The World.'.
Download Checklist
Get the free Resource Pack
We've put together a suite of resources, including announcement letters and graphics for social media, to help you share the competition with your staff and students. Enter your email to receive the free resource pack.
Get the free resource pack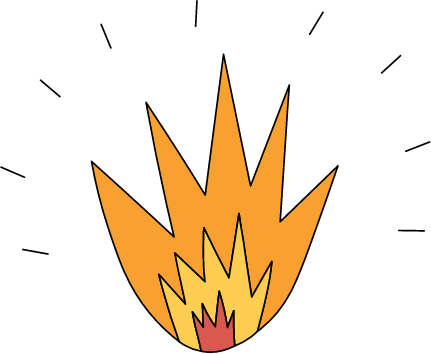 Watch 'Aussie Inventions That Changed The World' for inspiration
Led by a team of four expert hosts, this entertaining series uncovers how each invention worked, why it was extraordinary in its time and the conditions that lead to its ultimate successes, with a few instructive failures along the way. Comedian, actor and, well, brainiac Matt Parkinson heads up a team of expert co-hosts; science journalist Anja Taylor, inventor Sally Dominguez and historian David Hunt.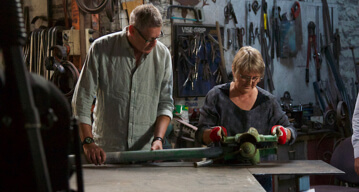 Episode 1 – Home Life
The surprising stories behind four helpful household inventions to improve Home Life: Gilbert Toyne created an Aussie backyard icon – the rotary clothes hoist – only to have it made famous by someone else. Myra Taylor improved women's lives with her Boneless Corset leaving a legacy of freedom we still enjoy today. Mervyn Richardson forever changed the suburban landscape with his Victa Lawnmower, while Dr Steve Cummings and Bruce Thompson achieved huge water savings around the world with the Dual Flush Toilet.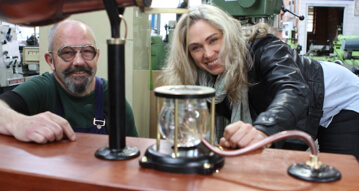 Episode 2 – Communication
Australian inventors have boldly re-imagined communication across the spectrum of technologies: Graeme Clark's extraordinary Bionic Ear delivered deaf patients the sound of speech; John O'Sullivan and his CSIRO team created the world's first high-speed WiFi that dramatically changed the communication landscape worldwide; Henry Sutton's visionary 'Telephane' was designed in Ballarat decades before the Television and post-master James Raymond established the world's first Pre-Paid Postage system in Sydney in 1838 with his delightfully simple pre-paid envelope.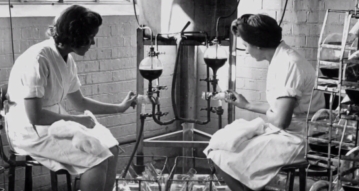 Episode 3 – Wartime
The fires of war become the forges of Australian invention. William Scurry invented a decoy Drip Rifle to help Anzacs safely evacuate from Gallipoli. Alexander Worsfold built his all-terrain Transporter to hurry injured soldiers to field hospitals on the Western Front. Adelaide-born Howard Florey and his team developed the wonder drug Penicillin that was first deployed amongst infected allied soldiers during World War Two. And from Wollongong, Evelyn Owen's Sub Machine Gun out-performed its competitors and become known as 'the diggers' darling'.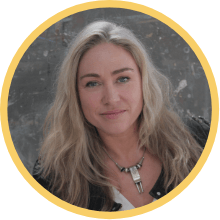 Sally Dominguez
Sally Dominguez is an inventor, serial entrepreneur, architect and futurist with seven international product awards. Sally designed the Adventurous Thinking innovation strategy used as a 10X Mindset by organisations including NASA. She judged Car of the Year for 10+ years, was an expert judge on ABC's New Inventors, and co-hosted Aussie Inventions That Changed The World. Sally is an ambassador for Good Design Australia, Faculty at Singularity University in Silicon Valley and teaches Adventurous Thinking at Stanford.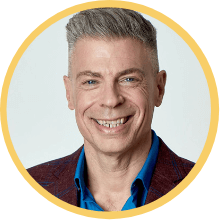 Mark Pesce
Mark currently hosts the Award-winning podcast "The Next Billion Seconds", he's also a multiple award-winning columnist for "This Week in Startups Australia" and co-Inventor of VRML (the standard for 3D on the Web and a core component of MPEG-4). And if that's not enough, he's also the author if six books and was a judge on ABC's 'The New Inventors'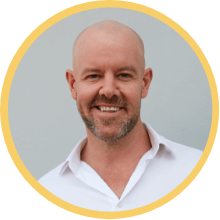 Evan Clark
While studying a B. Telecommunication Engneering a UNSW, Evan invented a way to deliver on-demand HD video to schools over IP networks using MPEG-4 compression standard. The underlying invention was "predictive file transfer" and led to his co-founding of ClickView in 2003. Evan won the 2015 EY Entrepreneur of the Year award (Emerging category, Eastern Region). He continues to enhance education by leveraging immersive rich-media technology in AR and AI-driven non-linear video playback.
Competition FAQs
Need more info? Browse our FAQs below or send your questions to info@clickview.com.au.
We don't have a ClickView subscription, can we still enter the competition?
Where can I watch 'Aussie Inventions That Changed The World'?
How is the competition linked to the curriculum?
How can I share this competition with staff and students?
How can I submit my video entry?
Important Details
Read the full Terms & Conditions here.
2020 Aussie Student Inventors
4 winners | Australia
PRIMARY
Dom's DAB Device
Dominic Fisher
Sacred Heart Primary School
PRIMARY
Safe-n-Sea
Jack Lantry
St Joseph's Primary School, East Maitland
LOWER SECONDARY
Epinject
Jorja Suga
Clancy Catholic College, West Hoxton
UPPER SECONDARY
Bin-It-Right
Poppy Briggs and Lucy Lönnqvist
St Mary's Anglican Girls School