The XXXI Olympics are just around the corner and once again the eyes of the world are turning to this global event. This Saturday the celebrations will begin in style as Rio kicks off its turn hosting the venerable sporting event. The Olympics, while built around competition and sport, are really more than just nations triumphing over one another, really the Olympics represent the possibility of humanity to put aside its differences and come together in the spirit of goodwill and harmony to celebrate as one spectacular two weeks of elite level sport.
During a time of considerable uncertainty and upheaval globally it is the Olympics, which represent also the heights of physical and mental demand for its participants, offers some semblance of respite from these troubles. Even with encroaching cynicism due to doping scandals and fears of terrorism the spirit of the Olympics remains undimmed. The next two weeks offer a chance to be captivated, inspired and exhilarated.
Below are six videos that have been added to the ClickView Exchange by our vibrant community of educators. The videos cover a range of relevant topics from an adventure through Rio, to the troubles of doping and the sinister days of the 1936 Olympics, to the uplifting journey of 10 refugee Olympians who will be competing as representatives of the planet's 59 million refugees. The videos offer much to draw upon for a variety of topics and subjects. We will continue updating our special Olympics topic with more up-to-date content contributed by users as the Games get under way.
If you're already a ClickView customer you can access these videos as well as over 24,000 more through the ClickView Exchange, copy them to your personal Workspace and push them in to your school's ClickView library. Otherwise, you can request a demo today.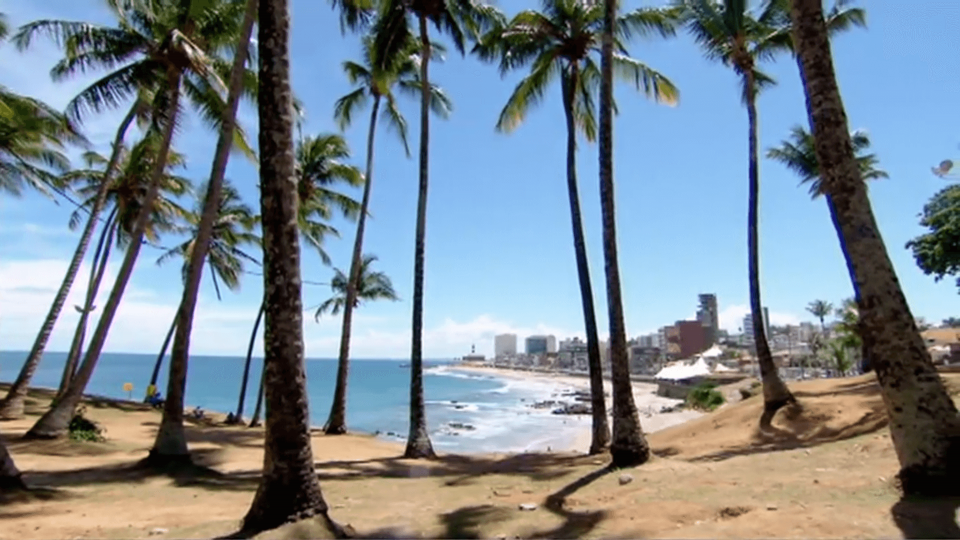 This is Brazil! Part 3- Brasilia and Rio de Janeiro
Brazil, the largest country in South America is one of the continent's most exciting, diverse and dynamic countries. In turn, Rio de Janeiro, host of the 2016 Olympics and arguably the country's most iconic city, has captured the hearts and imagination of millions the world over. It is an inspiring and dizzyingly complex megacity. In this episode of This is Brazil!, Fernanda de Paula, visits Rio de Janeiro and Brazil's capital Brasilia, to uncover more about the cities and their inhabitants, who, for the next two weeks will be adding that unique Brazilian flair to the venerable sporting event. This is a great resource for geography classes looking at urbanisation to connect the topic with the Olympic Games. Watch it here.
Four Corners: The Race to Dope & Dateline: The Betrayal of Kenya's Athletes
The Olympics represent the apex of global athletic and sporting prowess. It is a time where the planet comes together in the spirit of competition and goodwill. But recently, the growing excitement about the upcoming event in Rio has been marred by controversies around doping and illegal performance enhancement practices. These two programmes focus on these cases looking at the enormous storm of controversy that has engulfed Russia's Olympic team and the less reported on doping cases surrounding Kenya's athletes.
On Four Corners, Russian 800m runner Yulia Stepanova speaks candidly about systematic doping within Russian athletics. Covering both her own cheating using steroids and testosterone and the actions of the entire Athletics team, coaching stuff and local anti-doping agencies, this is a sobering look at how and why systematic cheating of this magnitude occurs. Watch it here.
SBS's Dateline takes us to Kenya where over 40 Kenyan Athletes have failed doping tests in the past four years. Looking beyond the simple act of cheating, Dateline examines the context of doping in Kenya where success on the track can mean the difference between being rich and poor. Again, the programme looks at the extent of doping in Kenyan Athletics, the impact this is having on those athletes who obey the rules and the often fatal consequences for those who subject their body to the risks of EPO and other performance enhancing drugs. This is a broad spectrum and thought-provoking look at the extreme lengths and risks that elite athletes are willing to take. Watch it here.
Olympic Games Ethics and Values
Presented by Geraldine Doogie, this long running programme about faith, ethics and religion turns its attention to the Olympic Games. Featuring Sports Psychologist Gaylene Clews, Philosopher Matthew Beard, ABC News Radio presenter Tracey Holmes, and former Tour de France cyclist Joerg Jaksche this episode covers big questions around whether the Olympics has lost its lustre due to drug scandals, the idolisation of elite sportspeople and the impact of failure on athletes. This is a comprehensive discussion that will be really useful for a range of subjects including Philosophy, Health and Physical Education and Psychology. Watch it here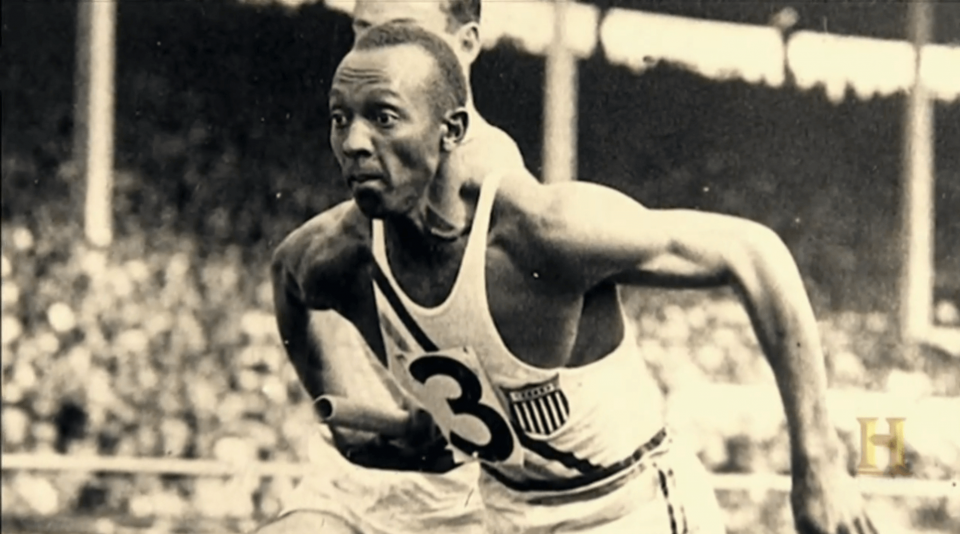 Hitler's Olympics
August 2016 marks the 80th anniversary of the infamous 1936 Berlin Olympic Games which were hosted by Adolf Hitler. This documentary covers that extraordinary few weeks when the Olympics, a global symbol of peace and goodwill, converged with Germany in the grip of a belligerent and tyrannical political movement. The programme features incredible archival footage and stories, such as Jesse Owen's famous protest, as well as interviews with those who participated in the games and then in the ensuing war against their erstwhile host. This is an outstanding and timely documentary and brings a highly relevant historical angle to the upcoming Olympics. Watch it here.
Team Refugee
Turning now to a moving story of hope and transcendence is Team Refugee, which follows an extraordinary group of people who will make-up the first ever Olympic Team constituted by refugees. Drawn from disparate parts of the globe where conflict and persecution has torn their lives asunder these athletes are seeking now to be part of The Team of Refugee Olympians who will compete beneath the Olympic flag this year. From Syrian Teenager and swimmer Yusra Mardini to Congolese athletes Popole Misenga and Yolande Mabika, this programme is crucial viewing. It is crucial not just as a means of humanising the planet's 59-million-refugees who are becoming less and less welcome the world over, but also to remind ourselves of the incredible resilience of human beings, our ability to triumph over dire adversity and, indeed, for hope itself to triumph over despair. Watch it here.
If you have any suggestions for programmes currently on free-to-air television that you feel would make a great resource for teachers and students feel free to contact: rupert.denton@clickview.com.au