Explore archeological sites and Classical Roman and Greek societies with Classical Antiquity
2 mins read
Classical Antiquity is our latest series exploring major archeological sites and provide insight into Classical Roman and Greek societies. This series is suitable for senior secondary and tertiary students of Classical Literature, Art History, Classics, History, and Philosophy.
Hadrian's Wall: Empire Without End
With grand visions for a stable, peaceful empire, Emperor Hadrian ordered the construction of a wall in his name spanning the width of northern Britainnia, demarcating the north-west frontier of the Roman empire. As this video explores, Hadrian's wall was mighty in proportion, not only as a defensive structure, but also as a physical reminder of the Roman empire's strength and power. Diagrams and purposeful narration make this a valuable resource for students of senior Classical Studies and History courses.
Series: Classical Antiquity
Production Year: 2019
Audience: Secondary, Tertiary
Subject: History
---
View more Classical Antiquity content
Hadrian's Wall: Empire Without End is one of the four-part series exploring major archeological sites of the Roman Empire. Explore more in the series below: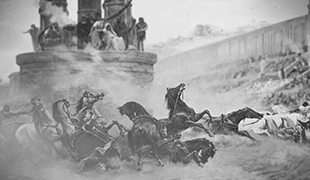 Circus Maximus: Chariot Racing
Built to seat over 250,000 spectators, Circus Maximus was referred to by one Greek historian as "one of the most beautiful and admirable structures in Rome." The chariot racing that took place there was the epitome of Roman entertainment but, as this video explores, also served to distract the Roman public from important matters of civic life, placating them with the spectatcle. Using primary and secondary source materials, this video is an ideal accompaniment to senior Classical Studies and Ancient History courses.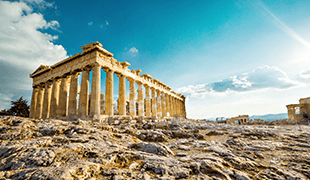 The Parthenon: Everlasting Fame
Athenian art and culture flourished under the leadership of Pericles, who wanted to create a society that history would remember. The Parthenon serves as one of the civilisation's most remarkable structures and evidence that Pericle's wish for a lasting Athenian legacy came true. Using primary and secondary sources, this video will help students in senior Classical Studies and History courses to understand why and how the Parthenon was constructed, the intricacies of its sculptures which are indicitive of Athenian style, and its enduring significance.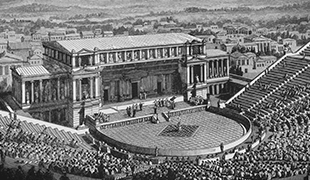 Theatre of Dionysus: Birthplace of Tragedy
The City Dionysia was a religious festival and celebration of Athenian culture and its pinnacle event, a competition of the dramatic arts, was held at the Theatre of Dionysus, birthplace of Greek tragedy. Seating 15,000, including dignitaries from afar, the theatre staged plays which payed homage to Greek history and mythology and provided often outspoken commentary on politics and justice. An ideal resource for students in senior Classical Studies and History courses, this video explores the cultural significance of Athenian theatre and how it spread across the Greek world.
---
Would you like to learn more about our video resources?
We would be more than happy to take you through our video library for History.
---