New titles from ClickView this August
4 mins read
The ClickView Content and Production teams have some exciting new releases ready for you and your students to enjoy. For primary students we have Boo's Big Day: A Story About Emotions and new songs from Curriculum Karaoke. Secondary students can look forward to our new digital literacy series – Fake News, Elements of Art and Respectful Relationships. Read more about the upcoming releases below.
Primary:
Boo's Big Day: A Story About Emotions
This Miniclip, designed for Foundation – Year 2 students, provides an introduction to recognising and naming emotions that children feel. The video introduces emotions by following 7-year-old Boo on a regular day to see how different moments cause her to feel various emotions. Students will see moments when Boo feels happy, embarrassed, grateful, sorry, excited, loved, confident, and more while also learning about how her body physically responds to these emotions.
Covers outcomes from the Personal Development and Health curriculum for Foundation Year (ACPPS005) and Years 1 and 2 (ACPPS020).
Teacher pack includes collaborative activities for students to identify emotions and facial expressions, worksheets, and an interactive video.
Written and animated by Irene MacIas.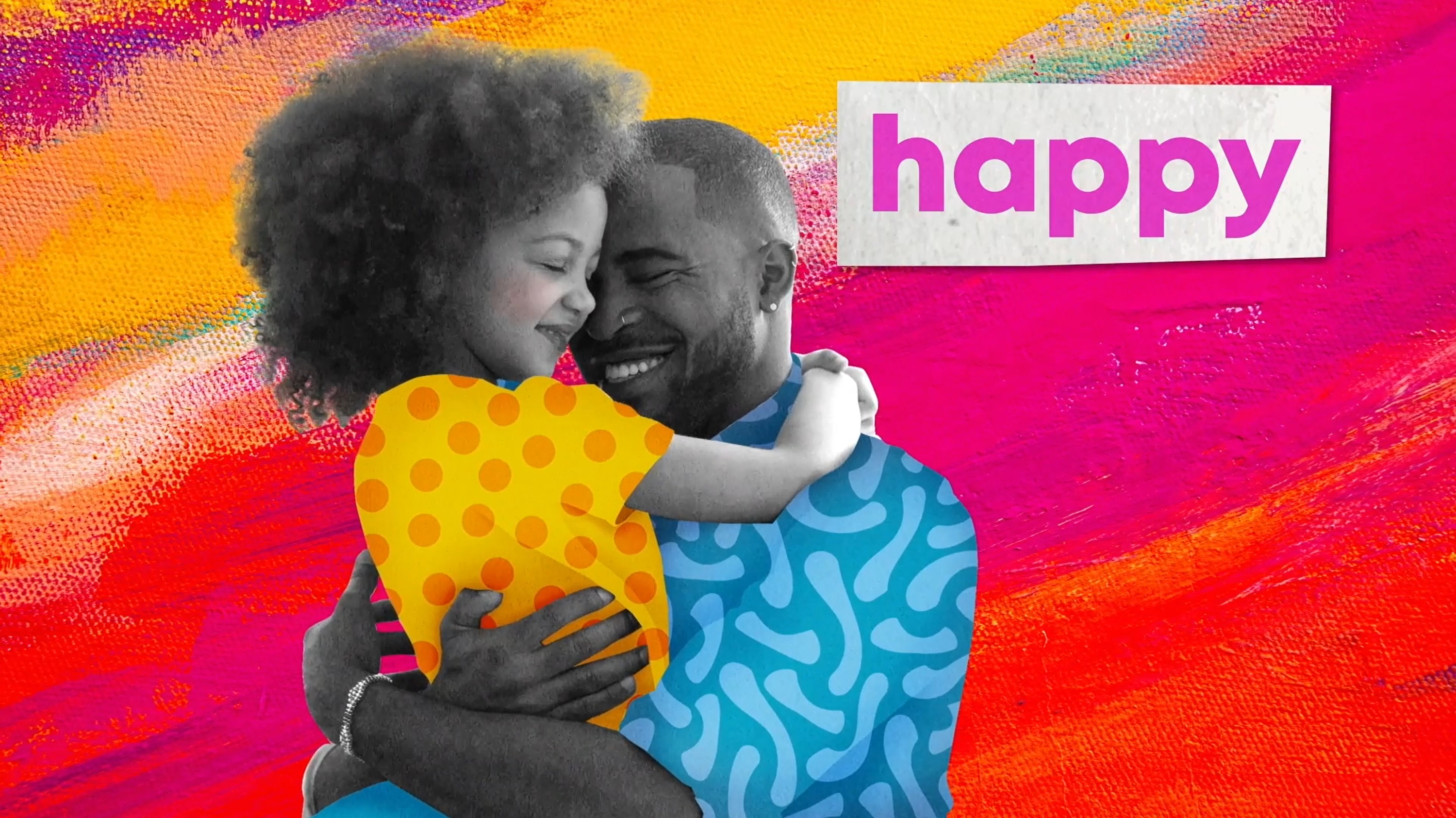 Curriculum Karaoke
We are excited to announce the release of the latest Curriculum Karaoke songs. Keystones Creations Director and primary school teacher, Nuala O'Hanlon explains what sets their Curriculum Karaoke series apart from the rest: "Children learn what they sing. Our curriculum-aligned songs target outcomes and learning sequences of curriculum documents to support and integrate classroom learning across key subject areas."
This August, you can look forward to:
11 Times Table (covering Mathematics outcomes for Years 3-4 (ACMNA056, ACMNA075).
Natural Phenomena (covering Geography and Science outcomes for Years 4 (ACSSU075), Year 5 (ACHASSK114) and Year 6 (ACSSU096).
Our Solar System (covering Science outcomes for Year 5 (ACSSU078).
Keystone Creations original sing-along content that has been exclusively animated by ClickView.
Song lyrics written by Nuala O'Hanlon and Kathryn Radloff, and animated by Ingrid Candido.
Includes lyric sheets with classroom activity suggestions aligned to the songs.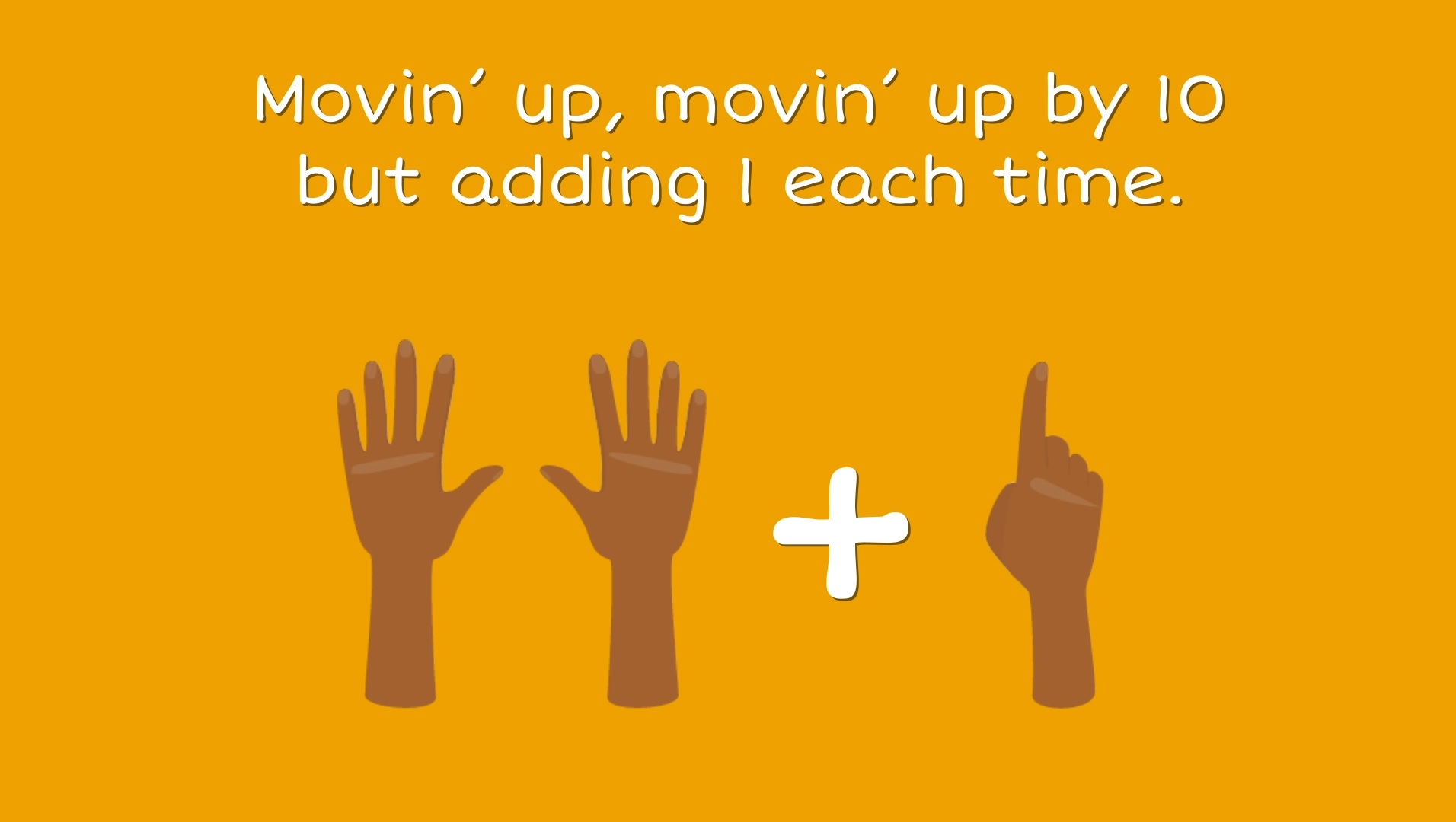 Secondary/Tertiary:
The Digital Literacy series: Fake News
Fake News – a danger to health, social cohesion and democracy, or just a quick and entertaining way to learn about what's happening in the world?
Young people are among the most prolific internet users, but they are also some of the most vulnerable and impressionable. These young users need to be equipped with particular knowledge and skills to navigate digital platforms, especially social media communities, in an informed, safe and responsible manner.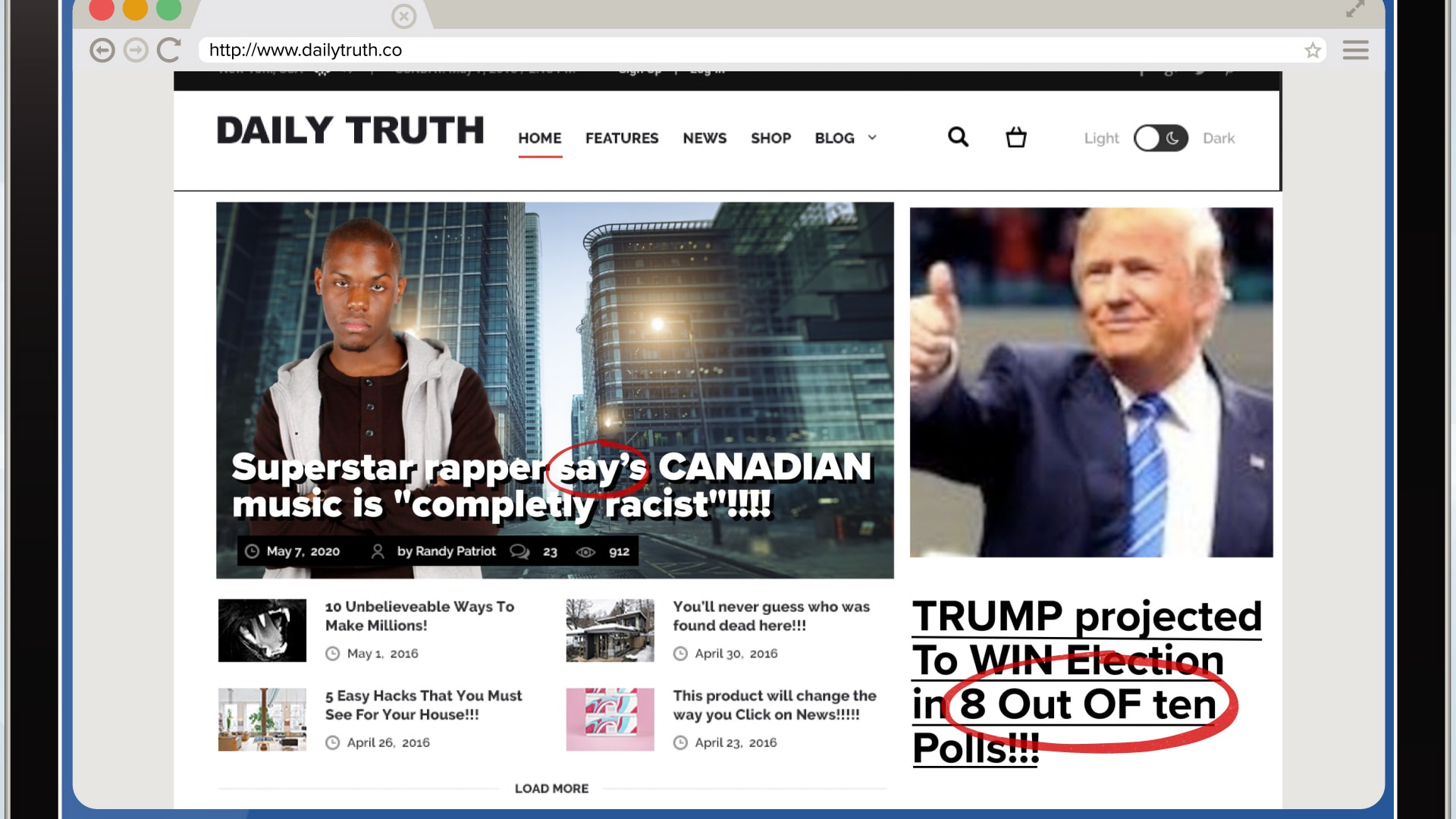 This new six-part Digital Literacy video series will ensure students can:
Spot fake news and understand its' risks by analysing everyday examples of hoaxes, sensationalism, scams, propaganda, satire, spin and clickbait.
Understand the psychology of fake news and how it manipulates emotions and appeals to 'lazy thinking'.
Analyse features of persuasive and emotive texts such as hyperbole and repetition.
Understand where, why and how fake news is created.
Conduct a visual analysis of fake websites and apps to help ensure they don't fall for fake news, or spread it.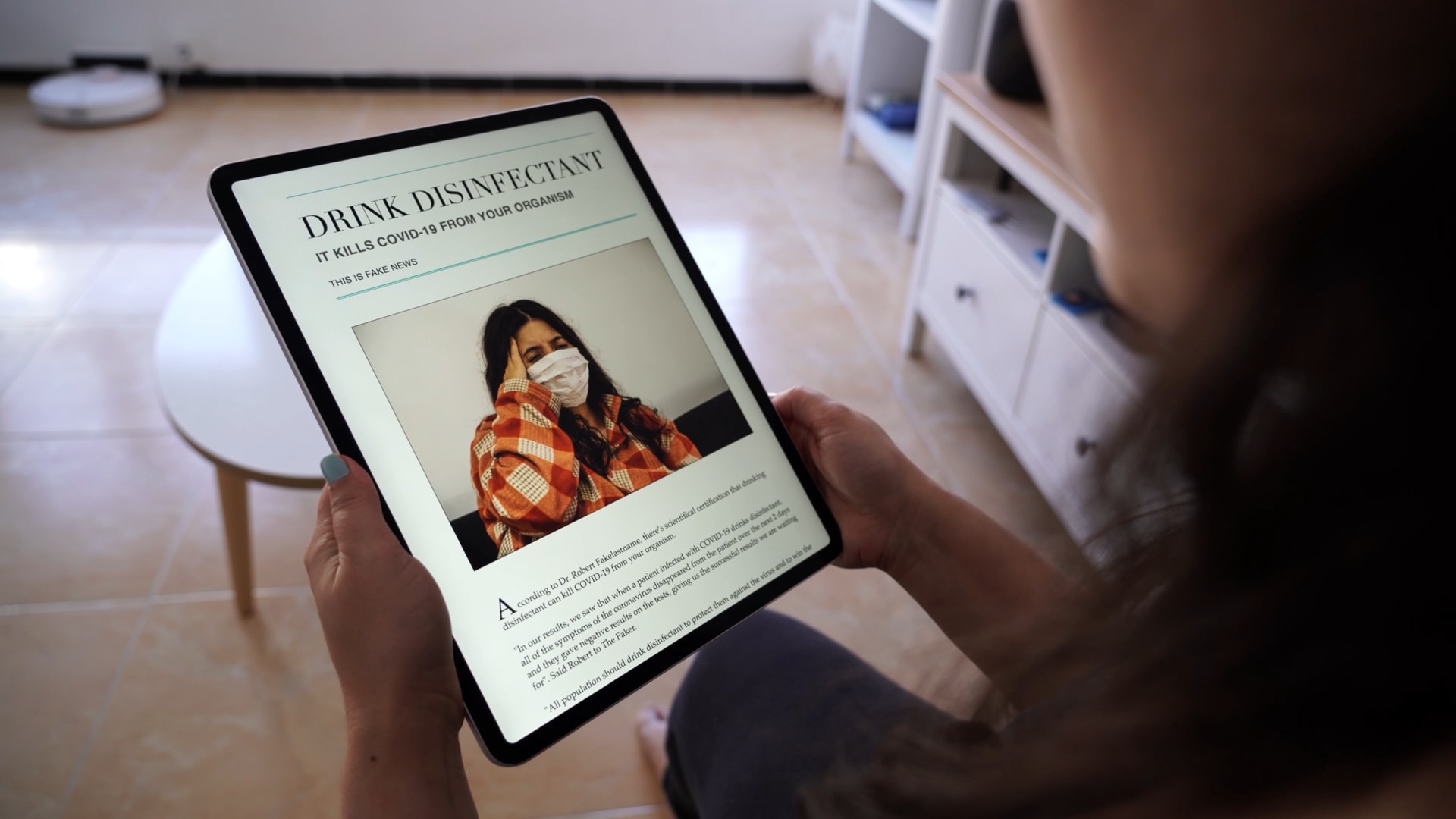 A fun interactive summary video, that can be used before or after viewing the videos, will test students' ability to spot fake news.
This highly relevant and comprehensive series is a great cross-curriculum resource and addresses curriculum requirements in English, Digital Technologies and Civics and Citizenship.
Written by Katie Westcott, directed and produced by Carly Bojdaziski, Edited by Jane Moore. Graphics by Rob Wilby. Sound by Elliott Klein.
Secondary:
Elements of Art series
These short three minute videos are a quick and engaging way to learn about the seven elements of art, and they demonstrate to lower to middle secondary students how they can incorporate these elements into their own art practice.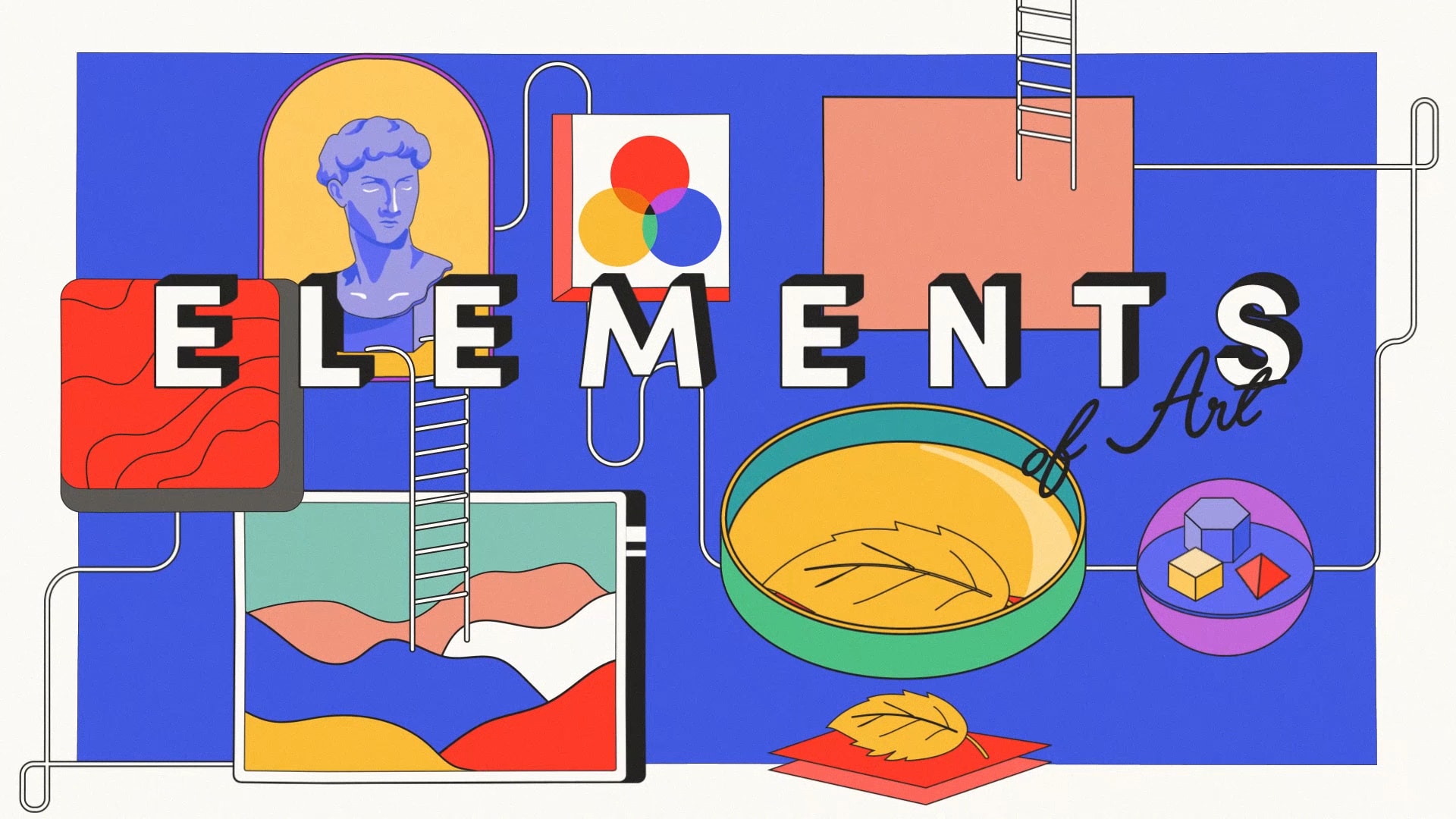 This series includes the analysis of a range of famous paintings, digital images, sculpture and drawings:
Line: 'Lozenge Composition with Yellow, Black, Blue, Red, and Gray' by Piet Mondrian, Vincent van Gogh's 'Self-Portrait with a Straw Hat' and an example of Pablo Picasso's famous 1949 light drawings
Space: 'Self-portrait as the Apostle Paul' by Rembrandt van Rijn, and illustrations, 'Beach House with old car on deserted beach' by Charles Harker and 'African woman over sunset and city skyline'(Buena Vista Images)
Texture: Rosa Bonheur's cast bronze, 'Shorn Ewe', 'The Threatened Swan' by Jan Asselijn and Vincent van Gogh's 'Wheat Field with Cypresses'
Tone: Thérèse Schwartze's 'Studies van handen', Artemisia Gentileschi's 'Judith and Her Maidservant with the Head of Holofernes' and 'The Kangxi Emperor's Southern Inspection Tour, Scroll Three: Ji'nan to Mount Tai' by Wang Hui
Form: Stever's 'Vanitas Still Life', 'Rocking Chair' by Harvey Ellis and 'Pendant with a Triton Riding a Unicorn-like Sea Creature' by Reinhold Vasters
Shape: 'The Swan (No. 17) by Hilma af Klint, 'Arrival of the Normandy Train, Gare Saint-Lazare' by Claude Monet and Paul Gauguin's 'The Siesta'
Colour: Vasily Kandinsky's 'Painting with Green Center', Paul Cézanne's 'Still Life with Apples and a Pot of Primrose' and 'The Annunciation' by Jean Hey, known as The Master of Moulin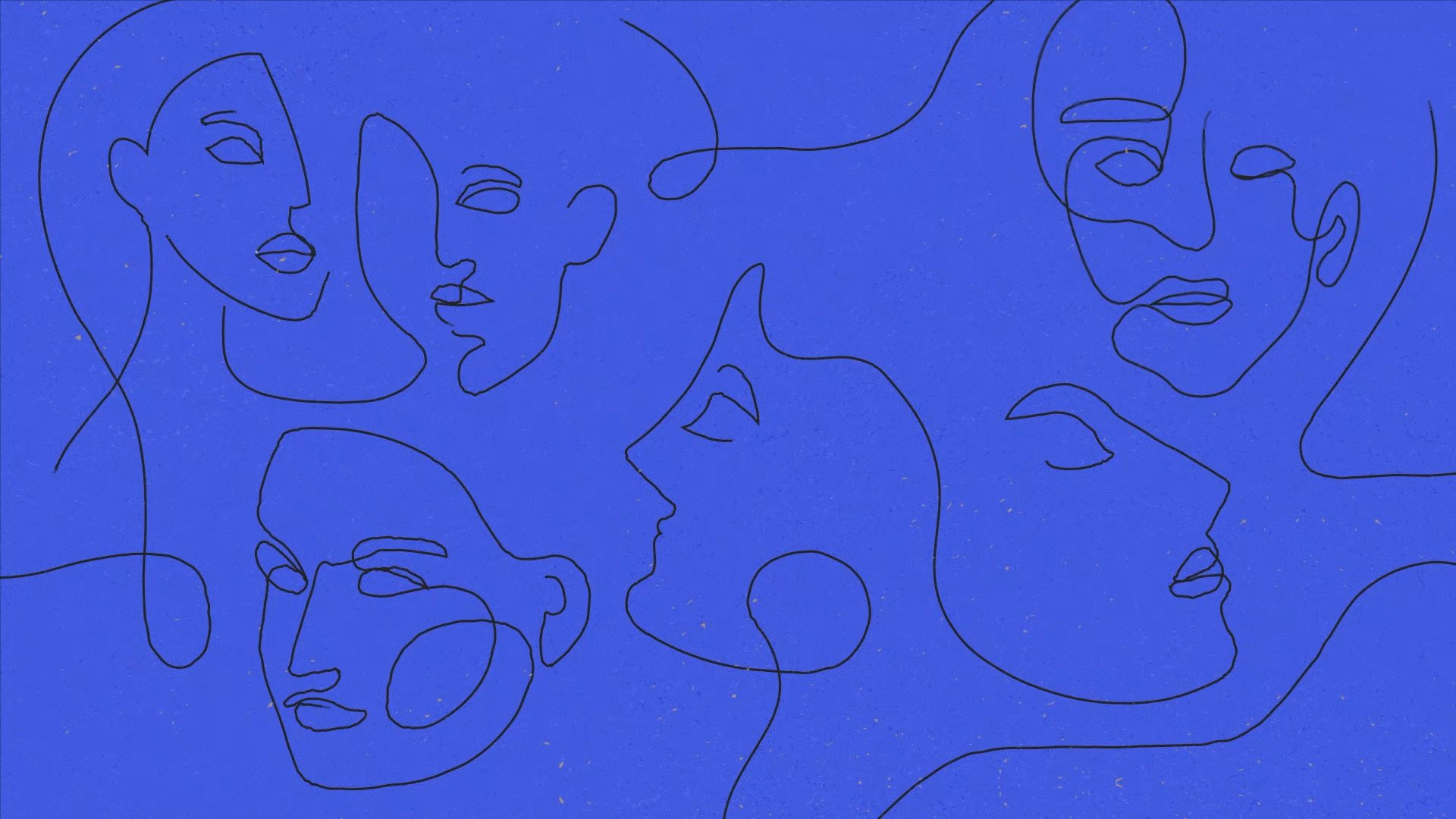 Consultant and script writer: Zoe Gough, directed and produced by Carly Bojdaziski Edited by Jane Moore Animation by Arunwan Graphics/grading Michael Demetriou. Sound by Elliott Klein
Behind the Scenes of Respectful Intimate Relationships: A Teacher's Guide
This outstanding series for senior level students explores challenging issues to do with pornography addiction, misogyny in pornography, pornography versus 'reality' and sharing intimate images. The four videos for students are supported by an excellent five-part professional development series that will help teachers to develop and deliver a series of lessons about these important topics.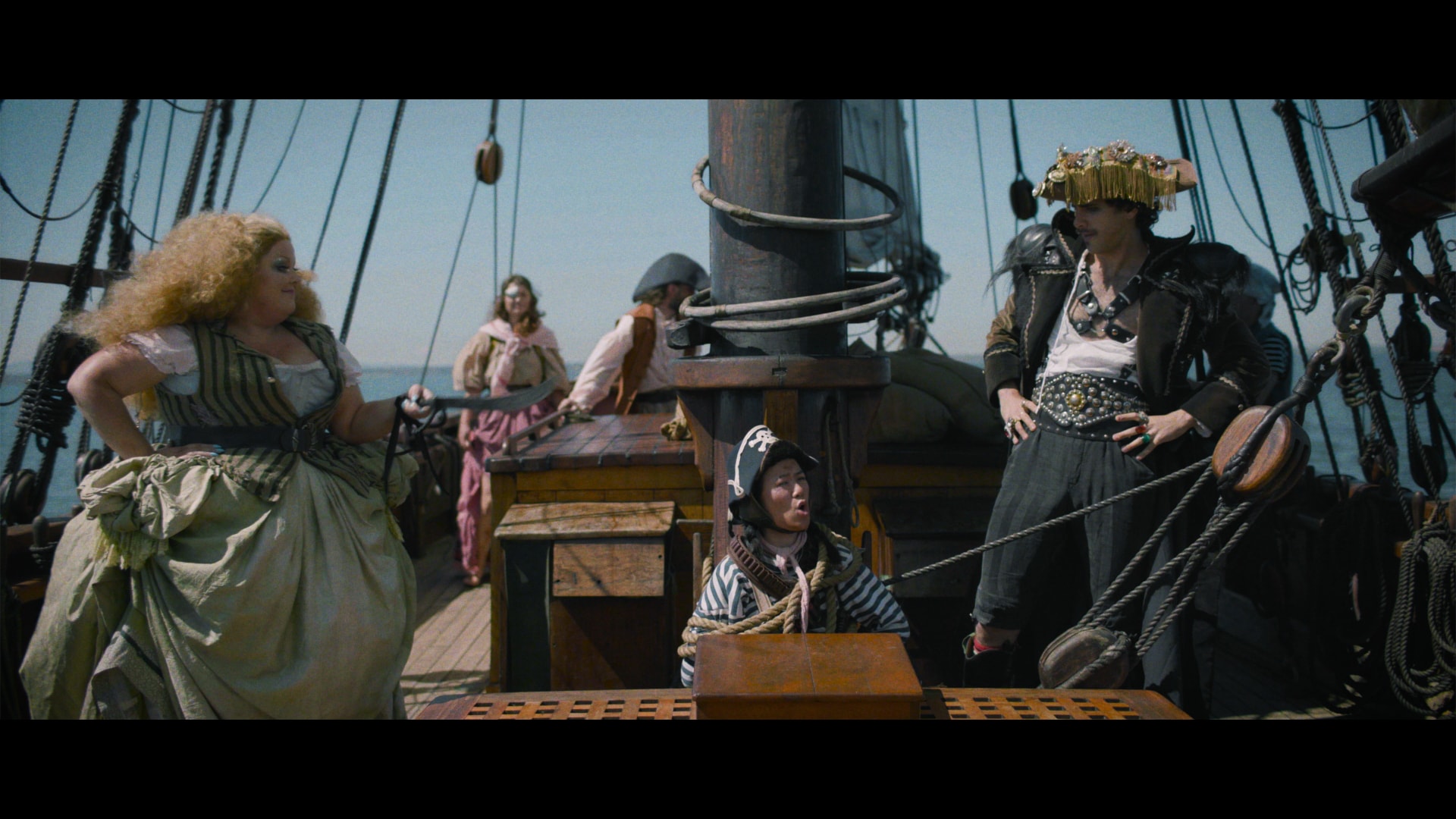 As a cast and crew film a pirate-themed series about respectful relationships topics they raise issues to do with:
The Internet and pornography
Recognising and seeking help for pornography addiction and how to know when addictive behaviour is problematic
Talking to trusted adults or helpers
The impact of non-consensual sharing of intimate images, privacy, sex shaming, revenge porn and victim blaming
How pornography is made for the 'male gaze'
Misogyny and stereotypes in pornography
Consent and the importance of having open conversations with partners about sexual interests and needs.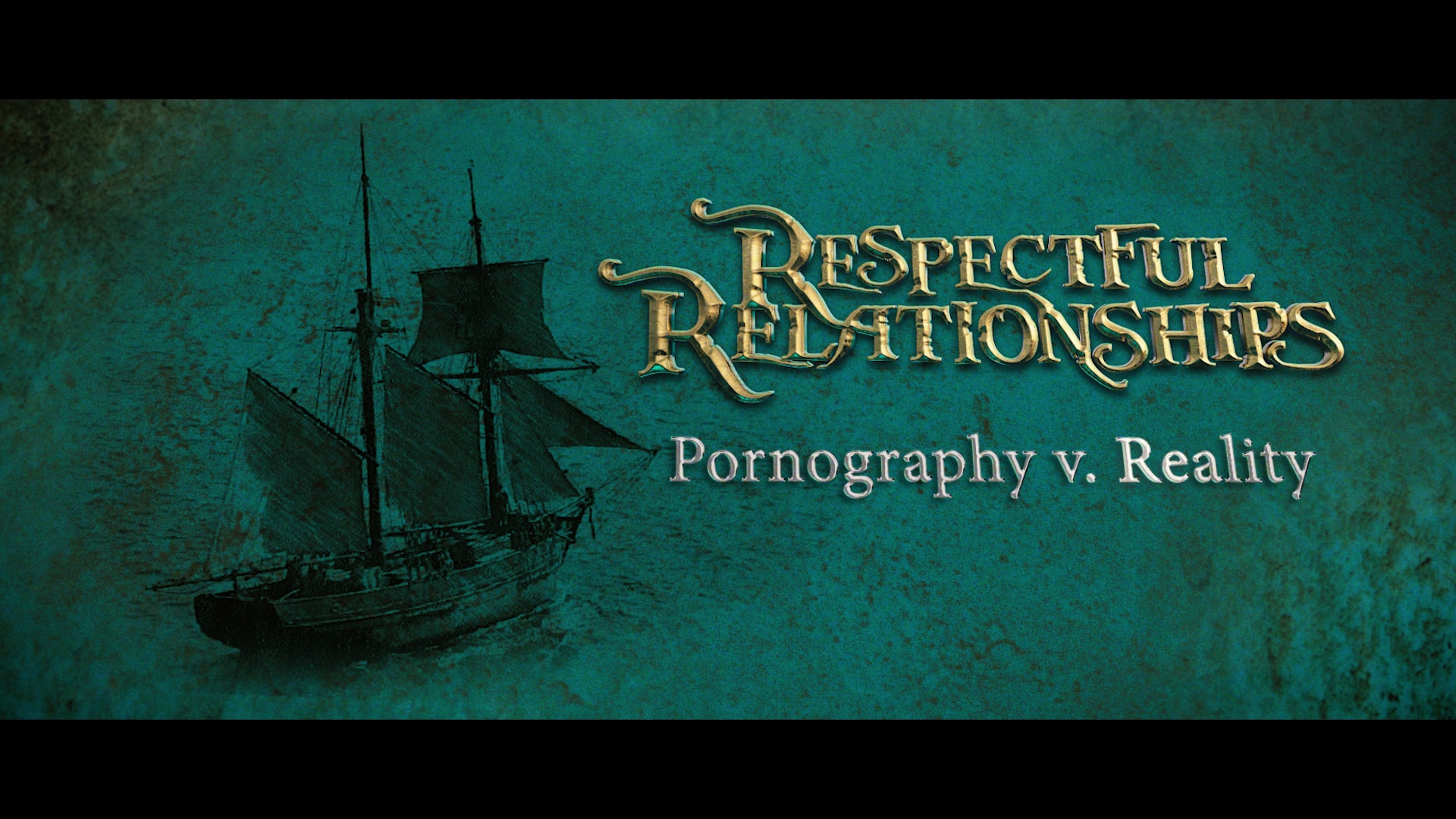 The Teacher Guide videos feature conversations between Catherine Manning from SEED Workshops and AFL star and teacher Glenn Manton, where they deeply explore the ideas and issues raised in the drama-based videos for students.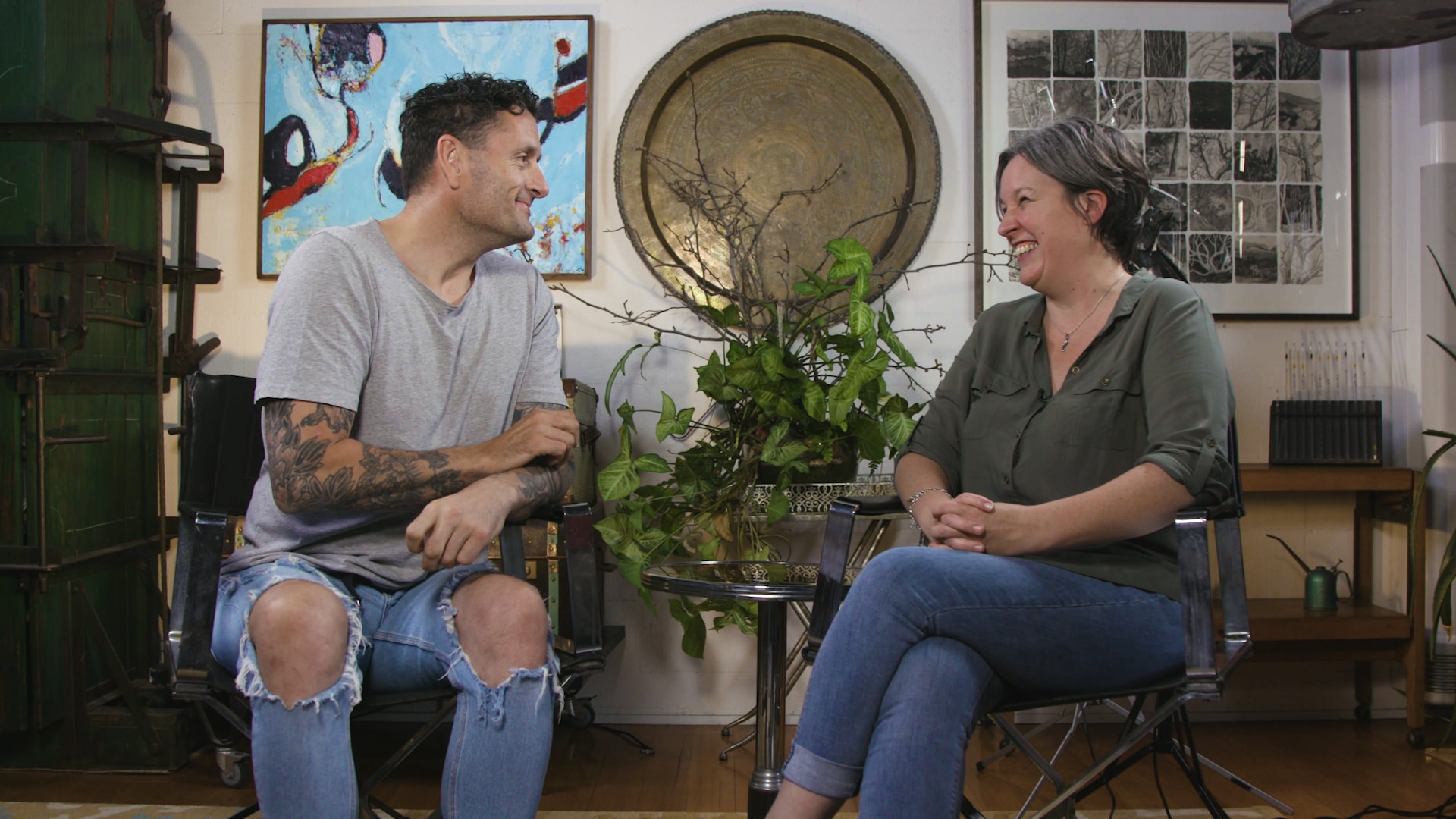 Important ideas are explored and include:
Creating and maintaining 'safe spaces' to discuss these ideas with students
Gaining school administration and community support
Practical tips and ideas for working with groups of students