The Voice of Ice – three former ice addicts tell their harrowing story
2 mins read
Crystal meth-amphetamine, commonly known as 'ice',  has emerged in recent years as an extremely dangerous drug, with devastating consequences.
As ice use spreads through the country, it has become extremely important to equip young people with knowledge about this drug and its consequences.
How widespread is the Ice problem?
Last month, the National Drug and Alcohol Research Centre (NDARC) reported that ice-related incidents in Australia have doubled in the last decade. Since 2001, hospital admissions have increased to nearly 300 per million people, and over 8 per million people have died from the drug.
Professor Michael Pharrell, Director of the NDARC, believes that despite the trends they are seeing, they still need more information before they understand the full extent of ice use in Australia.
"All the data we have indicated a strong upward trend in problems related to crystal meth-amphetamine", he says.
Why has ClickView created "The Voice of Ice"?
The ClickView producers wanted to go beyond just providing students with statistics. They wanted to show them the real life consequences of drug use, through the eyes of people who had gone through ice addiction and come out alive.
They wanted to ask: what advice would former ice addicts give to their younger selves? If ice had a voice, what would it say?
The Voice of Ice shows three former ice addicts speaking openly about their addiction and the life-threatening situations they put themselves into.
Watch the trailer here.
"My life was absolutely falling apart around me," reflects John, one of the former addicts in the video.
"I wrote this letter to my 15 year-old self", he says, and begins to read. "Today I am calm, and in control of my life… I don't hurt people any more, and I love my life without drugs."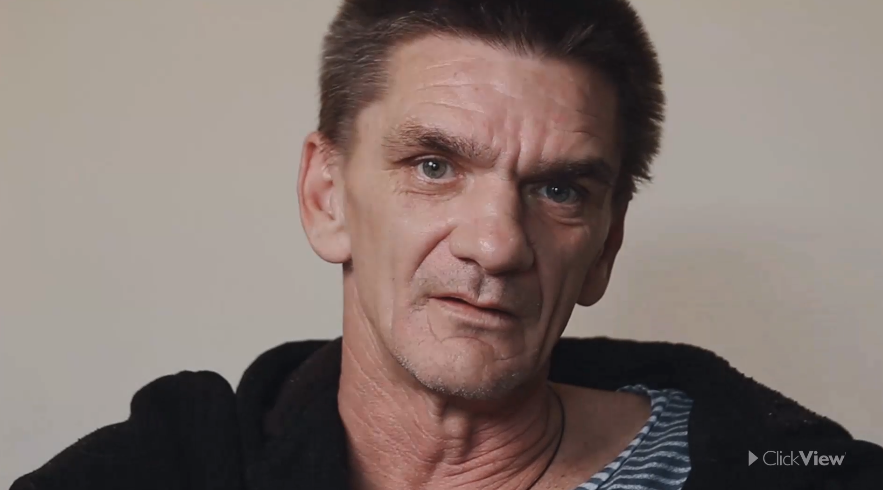 Providing critical information to students about the dangers of Ice use in this way gives them the chance to reflect on the true personal consequences of drug usage and addiction.
Through the video's candid and personal perspective of people's journeys through years of ice addiction, students can understand the full extent of the damage it can cause to people's minds, bodies and relationships.
"The Voice of Ice" is part of ClickView's "Drug Awareness" series,  available as part of the Curriculum Library for Secondary Schools. Simply search "Drug Awareness" to access this video, and others in the series.