For many teachers, virtual teaching is stepping into the unknown. Your school's IT specialist is probably busier than ever so their assistance might be limited. Hopefully, your school, or at least your department, has a contingency plan in place to help facilitate your transition to online learning.
You can only do your best under these trying circumstances, so try not to let the stress involved with adapting your curriculum overwhelm you. Remember that we're here to support you in your online instruction with a comprehensive range of lesson plans and interactive videos that your students can complete at home.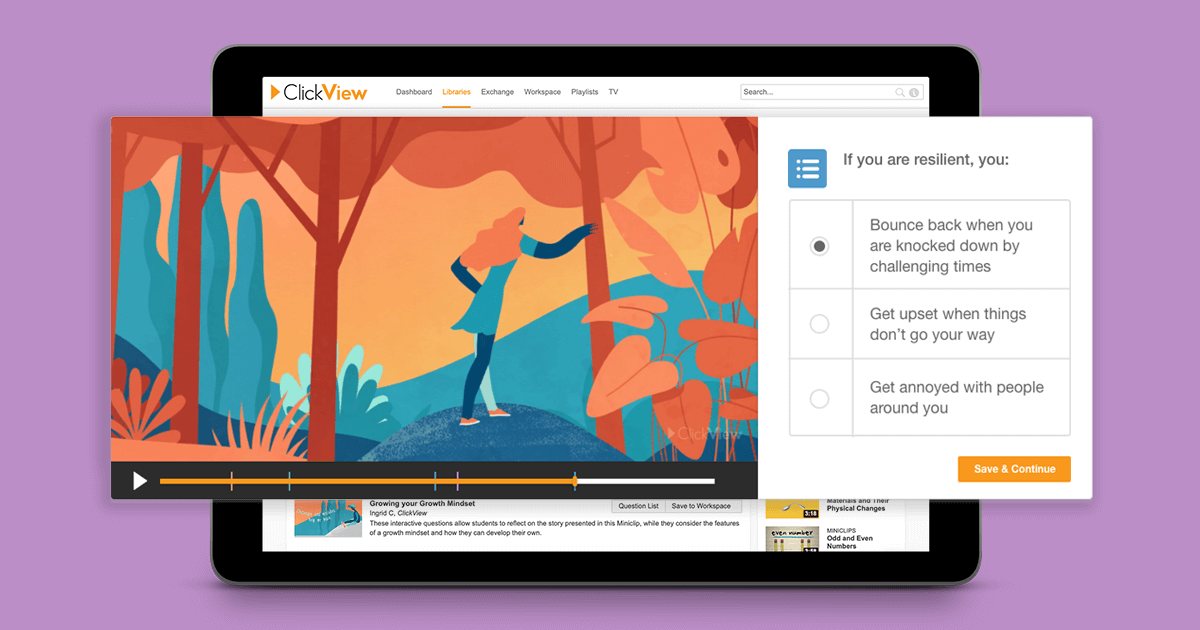 Bridging the digital divide
The unfortunate reality for many students is that they don't have access to a device, the internet, or even a quiet place to complete schoolwork at home. Wherever possible, public schools are arranging device and Wi-Fi modem loans to students in need with priority being given to HSC students.
In circumstances where loaning a device is not possible, your school may be able to loan textbooks and other existing equipment to the students. Printed resources can be used to supplement textbooks and provide instructions for activities. Your school might consider arranging mobile phones for teachers to provide instructions and support to students and their families who can call in during scheduled times.
Families who are not able to afford necessary services can be directed to assistance programs such as the NBN COVID Assistance Package to help them out. It is difficult for teachers to see any of their students missing out. You must balance the weight of expectation on you as a teacher with the realities of everyday life for your students, especially those without many resources; some things will be out of your hands.
Being virtually prepared
There are numerous online platforms that can facilitate online learning. Some schools will mandate that their teachers use one of the school's choosing. If you are free to find a preferred platform, Google Classroom is a popular choice across the world.
Google Suite apps such as docs, sheets and slides allow students to collaborate on class assignments.
Google Jamboard is a virtual whiteboard that teachers can share with students and can be used for student presentations. Your state's Department of Education and Training (QLD, NSW, VIC, TAS, SA, WA, NT, ACT) has prepared plenty of online resources to help teachers with online education.
Educational content creators including Scholastic and Oxford University Press are also offering free resources for teachers around the world.
Online quiz generators such as Quizlet are good for making reviews.
Peergrade is useful for creating marking rubrics, assessment, peer review, and student and teacher feedback facilitation.
For advice on how to pair ClickView with Microsoft Teams – check out our blog.
In some ways, it is reassuring to remember that teachers all over the world are in a similar position. Do some research and get linked into education networks around the globe to see how everyone is dealing with learning from home.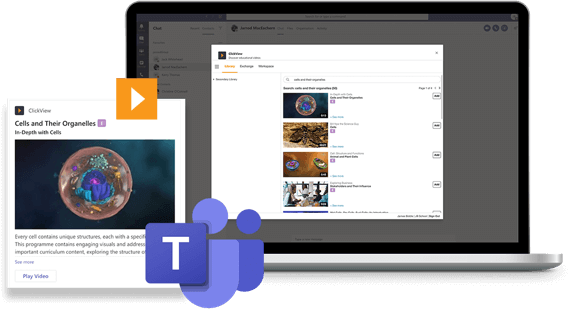 Creating a learning schedule
When you have a grasp of the virtual situation, you may consider creating a learning schedule to provide your students and their families. This can include daily and weekly overviews of schoolwork to be completed, checkpoints and deadlines for work, information on where they can access resources, and scheduled times for when students can contact you. As you will not be there to motivate your students, providing this structure can help them.
Consider allotting some time each week on the schedule where you will be contacting students from your classes by phone or email depending on their preference. An online class chatroom can be used to answer general questions and you can even hold live video conferences on platforms like Zoom to provide instruction to your students (and they get to see your face). This is to help make sure that they are coping with their home education and to provide support and instruction as necessary. Some students will be missing having regular contact with their teachers, so maintaining your connection and rapport is important.
Communicating clearly with parents and caregivers
Hopefully, the parents and caregivers of your students are being understanding and cooperative. For their reassurance and incidentally, their assistance in keeping their child motivated, try to make sure that they know about the work their child is meant to be doing, resource requirements, and due dates. They can also adjust their internet settings during study times to help prevent web browsing distractions.
Parents and caregivers may not always be around to support their child, so keep expectations of their ability to supervise study time realistic. Where appropriate, class surveys can be made to provide you with an idea of how much time parents and caregivers can spend on assisting their child with schoolwork. If you can, provide online examples of completed student work that they can use to compare their child's own work to. This will also give parents a better idea of your expectations and whether or not their child is meeting them.
Finally, be specific in designating times when they can contact you if they feel that their child is struggling with their work or motivation.
Maintaining student motivation
One of the biggest challenges facing teachers is keeping students' attention on school work instead of playing games, watching TV, and a million other distractions. Try to be creative with your virtual classroom. You can set a theme by choosing virtual backgrounds for your chatroom (e.g. Zoom), so if your lesson is on space, choose a Milky Way Galaxy scene. Perhaps your students can be challenged to create the best background or costume at home.
Your lessons will have to be more student-driven so choose topics that they'll have an interest in studying further (probably not Shakespearean sonnets) or give students the choice of topic (maybe poetry in song lyrics). Use set guidelines on work that is to be completed around that topic and restrictions on inappropriate materials.
Class chatrooms and group collaboration assignments can be used to help keep everybody connected and encourage students to work together. You can also use virtual teaching time to check in on how everybody has been keeping sane during lockdowns and give your students the chance to catch up, laugh, and feel cared about. Make sure that you provide regular feedback on completed work and answer questions in a timely manner to let your students know that you care about the effort they are putting in.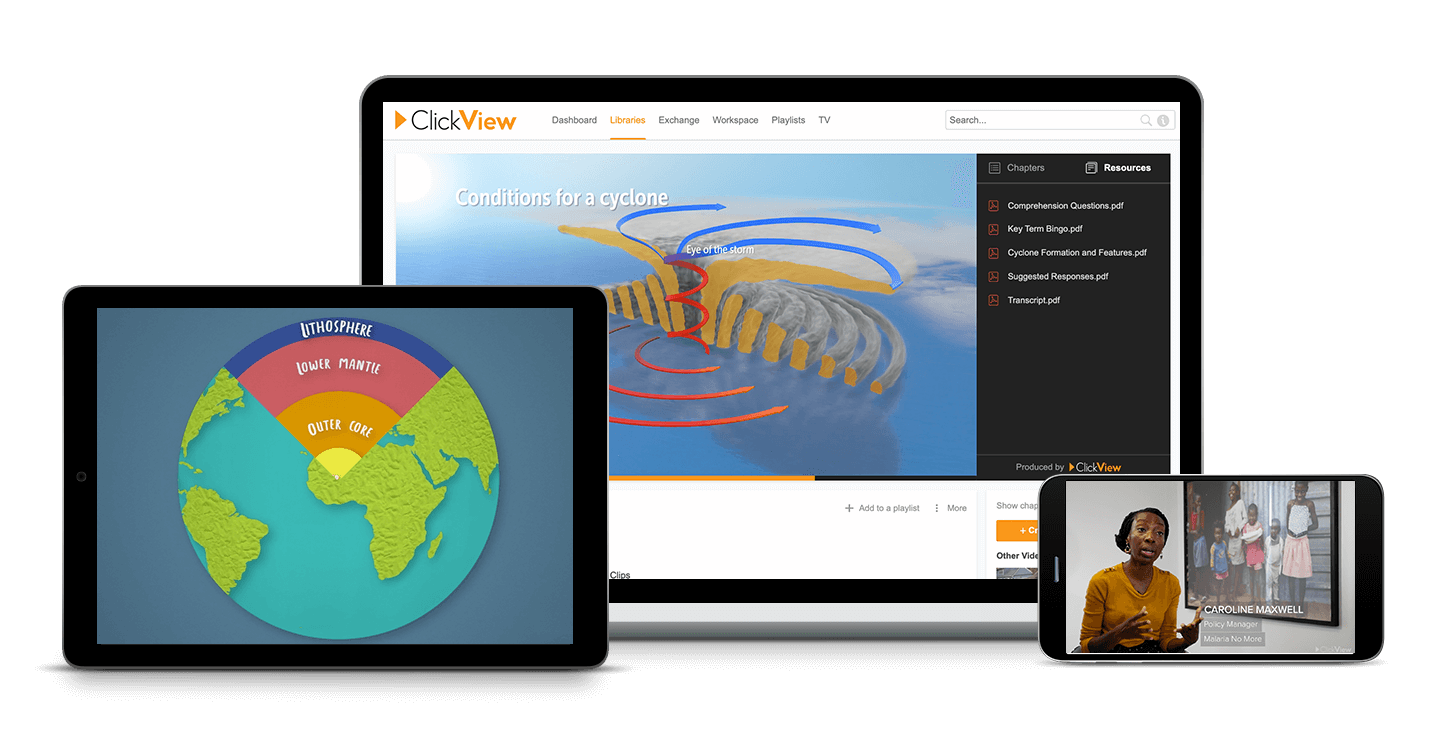 Asking your students for feedback
This situation is new to everyone, and there are going to be kinks to iron out and unforeseen difficulties arise. Although tech-savvy, our students may not be familiar with how to use educational applications, chatroom features, and submitting work online.
Initial lessons can be focused on test runs to make sure everyone is familiarized with your chosen platform. If they only have a smartphone to work on, completing written work is going to be difficult and extended reading of small print can cause eyestrain. As such, your expectations should be flexible until you have a good understanding of how capable each student is at completing set work with what's available to them at home.
Devising a system for students to tell you what is working and what is not is going to be important. You can use Survey Monkey to create easy feedback surveys. You can discuss their ideas on how to improve teaching, preferred activities to be completed at home, and how much time they are able to spend completing their work. Promoting the idea that you're all together and doing your best during this challenge can help foster rapport and eventually the formation of a learning platform that best fits the needs of your learners.
Staying in contact with your colleagues
This may sound obvious, but don't forget that you're working with some amazing professionals who are currently facing the same challenges as you. Share your ideas, feedback from students and their parents and caregivers, and any online resources or platforms that you have discovered.
Ask your Head Teacher to coordinate weekly staff meetings to go over the trials and tribulations of online learning. It is important that you don't feel like you're alone through this because teachers across the globe are dealing with it too. Now is the perfect time for teamwork to come to the fore in teaching. You would be surprised how willing teachers, government departments, online resource providers and teaching platforms, mental health and wellbeing providers and so many other groups are offering their services for free (or close to free) in support of schools and their students during the pandemic.
We wish you, your families, your students, and your colleagues the best in health and offer our services in support, too. Stay safe and thank you for the sacrifices that you make to give your students the best education that you can provide.
---
Learn more about ClickView
 ClickView has an extensive library of educational videos and teaching resources. Discover how the ClickView Team can help your school use video effectively for deeper subject understanding in the classroom.