Lesson planning tips for new teachers
6 mins read
Lesson planning is an area that can cause a great deal of stress for beginning (and even experienced) teachers. It is important that you don't lose sight of the reasons why you became a teacher as you navigate the notorious first few years of your career. Hopefully, you have found yourself in a supportive school environment and your colleagues are looking out for you. Follow these lesson planning tips for the busier times when you're feeling a little overwhelmed.
Remember that we're always here to support you through challenging times with fantastic lesson plan ideas at your fingertips.
Be realistic
During student teaching years, you probably spent countless hours making detailed lesson plans and amazing, thoughtful resources because you were marked by a university and wanted to do well. In reality, experienced teachers use daily planners that give a brief overview of a lesson because constantly creating those detailed plans is not sustainable.
Teaching is a lot of trial and error. When a class you spent hours on fails or when you see students scrunch up your worksheets at the end of your lesson, it is disheartening. Remember, you're no longer being marked. Reset your ideas about teaching to match what is actually in front of you.
To survive you need to develop your classroom management skills, which doesn't require sleepless nights and weekends of planning lessons. Work on establishing your class rules, develop good routines to provide you and your students with structure, use readily available resources from textbooks or the internet, ask for help, and make sure your rest days are rest days.
Start at the end
When you have determined what your students will be studying for a unit of work, consider the overall goal of the unit and how you would like it to be assessed. Now, you have X number of weeks to get your students to this point. Before you start planning, answers these questions: Do you have all the necessary resources available to you? Will you have to spend hours of your free time planning things out? What can you reasonably expect your students to have access to that can be used in the classroom? Can your colleagues, who have taught something similar, provide resources to help you?
Adjust your goals to make teaching the unit easier for you to facilitate and prevent you from burning out. Using broad strokes, think about goals for each week and then for each day to give you an idea of what needs to be covered leading up to the assessment. This broader picture outline will give you the flexibility to adapt day-to-day lessons to make sure that goals are achieved before progressing. You can copy this plan into a calendar that can be displayed in your classroom (always subject to change) to give your students an idea of where their learning will take them.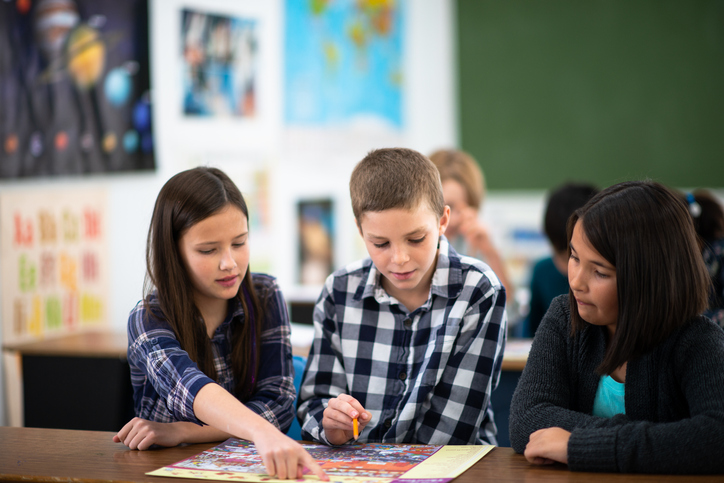 Minimal preparation activities
Honestly, there's probably no such thing as a lesson that required zero planning. You should have some idea of the structure of your lesson and a goal for your students to reach. You should also have an assessment item planned.
You don't need endless worksheets and PowerPoint presentations that take up all of your free time to prepare. What activities can your students do without you spending hours on preparation? A quick reading, writing, comprehension, grammar, or math problem to warm up and settle in. Let your students use their devices, textbooks, video, or library books to make notes on a topic or research question; then collate the information as a class.
Teach any skills they may require to complete a self-directed or group activity and take questions. They could design a poster, write a speech, record a podcast, create a PowerPoint, make a short video, or a Kahoot! Game; these are all examples of activities that you don't have to prepare. Provide the guidelines that stipulate criteria they must meet and support the students who require more encouragement and direction. If you're struggling with lesson planning, try aiming to prepare at least one lesson during the week for each class you teach that is more stimulating.
Using textbooks and resources readily available to you until you have built up your confidence and have more time to prepare is perfectly acceptable.
Reduce marking
Try being more critical about how and when marking is going to benefit your students. You can look into having students creating their own marking rubrics for assessable items and assisting with marking various items during class time.
For day-to-day pieces of work, a simple completed/attempted/not attempted record can be sufficient to keep track of student progress throughout a unit. For items that require more in-depth feedback, design your own rubric that may contain criteria such as spelling and grammar, clarity, relevance, and organisation. Simply check the appropriate box for the student's achievement (e.g. Advanced/Competent/Requires re-thinking) and, if necessary, provide group feedback.
You can allocate some class time to allow students to correct their mistakes and ask you for further feedback. Students may be able to increase their grade up to a designated amount if they put in the effort to find and fix mistakes in their work. This makes marking more meaningful to your students because the onus is placed on them to critically evaluate the work they are handing in.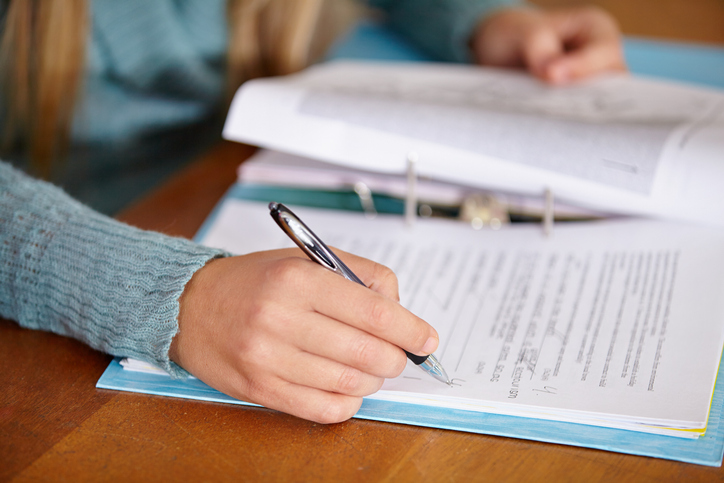 Wonderful online resources
There are countless teaching resources online and it can be difficult and time-consuming to find the right resources for your classes. We have simplified the process for you through our customized search engine allowing you to select content based on subject, year level, strand, sub-strand, and curriculum code. This means that you can be confident that our videos can be used in your class.
Many of our videos come with teachers' packs containing lesson plans mapped to outcomes and learning resources for teachers to use. You can adapt our lesson plans and interactive videos to suit your needs and stimulate student engagement.
As you implement these lesson plans, take note of the activities and resources that your students particularly enjoy and incorporate them into your future lessons. You will also gain valuable insight into the appropriate timing of activities and lesson structure as you tailor ready-made plans to fit your needs.

Jumping through hoops
When your school or some outside department demands detailed lesson plans showing links to curriculum outcomes and other standards, you can feel overwhelmed by the pressure. You can only do the best you can so don't try to take on too much.
Talk to your headteacher or executive to see what kind of support they can offer you to get through your difficult workload. Ask your senior colleagues if you can use or adapt plans that they have taught in the past. They managed to get through this stage so ask them for their best pieces of advice (a small thank you present for helpful colleagues is a also great idea).
Find and adapt units of work online. Acknowledge that it is impossible to cater to every student's every need and learning style in every lesson every day—it's not beneficial to plan that way. If possible, try to find an online classroom manager, such as Google Classroom, to help make planning and record-keeping more efficient.
Keep your plans brief and linked to whatever overall standard might be applicable. If there is ever an occasion that someone wants you to take them through a lesson, you can explain things in greater detail at that point.

Don't forget "you" time
Have you been eating properly? Are you getting enough sleep? Do you have time for your hobbies or exercise? When your workload throws your work-life balance into disarray, too many areas begin to suffer.
As much as you think you can't spare the time off from work, make it a hard rule that you spend some time each day doing something that you enjoy like going for a jog or listening to a podcast. Often, stepping away from stressful work for a short while can clear your head and help to improve your focus.
Cooking dinner may seem like an impossible task, but there are countless 30-minutes or less recipe ideas available to make on busy nights. Try picking 4 recipes (Monday to Thursday) and plan your shopping-list accordingly; then, prep and label the meals on Sunday to save you weekday stress. Save take-away for a Friday night reward. If this all feels difficult, reflect on whether those extra hours you put in made a real difference in the classroom. If you feel that it's too much work for too little benefit, you should check the requires re-thinking box!