ClickView 6.2: Delivering 'classroom-ready' TV recordings to schools
2 mins read
This term, a big talking point concerning video in the classroom has been around delivering 'classroom-ready' TV recordings to teachers and students. TV is full of educationally-valuable content for your classroom. Whether it be a documentary, news story, or feature film, at ClickView we want to assist teachers in finding educational TV programs and adding 'classroom-ready' TV recordings into their lesson plans.
Our recent focus has, therefore, been on how to enhance the ClickView product with features that will give teachers the best experience with our TV recording service, ClickView 24-7.
Find ad-free, classroom-ready TV recordings
Starting this year, schools can request ad-free TV recordings via ClickView 24-7. The ClickView Curation Team have been carefully removing the adverts from requested TV programs for your staff, and educators all over the country. After removing the adverts, we then send you a copy of the program to your Workspace. This has been a very popular service, with our Curators completing hundreds of requests from schools each week!
After the ClickView Curation Team have removed the adverts from a program, the classroom-ready recording is also uploaded to ClickView for other teachers to share and use in their classroom. To ensure you quickly find these advert-free recordings, we have placed a red 'ad-free' badge on each program: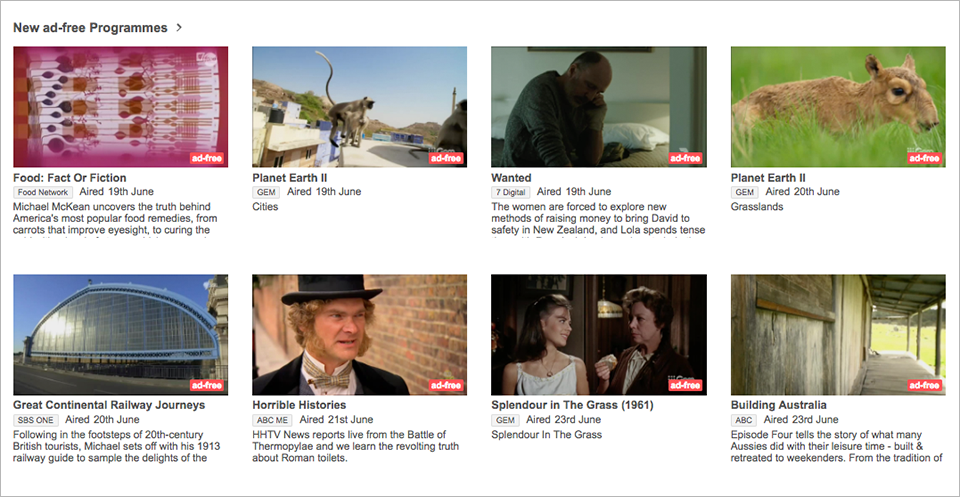 Please note that there is a limit on the number of requests you can send the ClickView Curators. Each user can request up to 5 new ad-free programs per day. However, for any program that has previously been requested by other users (with a red 'ad-free' badge), you can of course add as many of those to your Workspace as you like!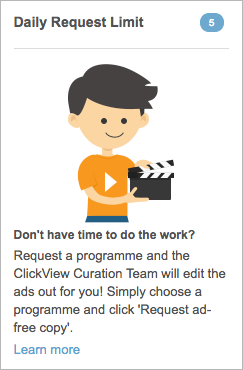 The new ClickView TV Guide is here!
Last week we launched the ClickView TV Guide. Every fortnight we will save you time by finding the best upcoming educational programs from free-to-air TV. Having spoken to many teachers and schools about this prior to the launch, we understand that this will be a big time-saver for staff in finding programs that are relevant to the classroom.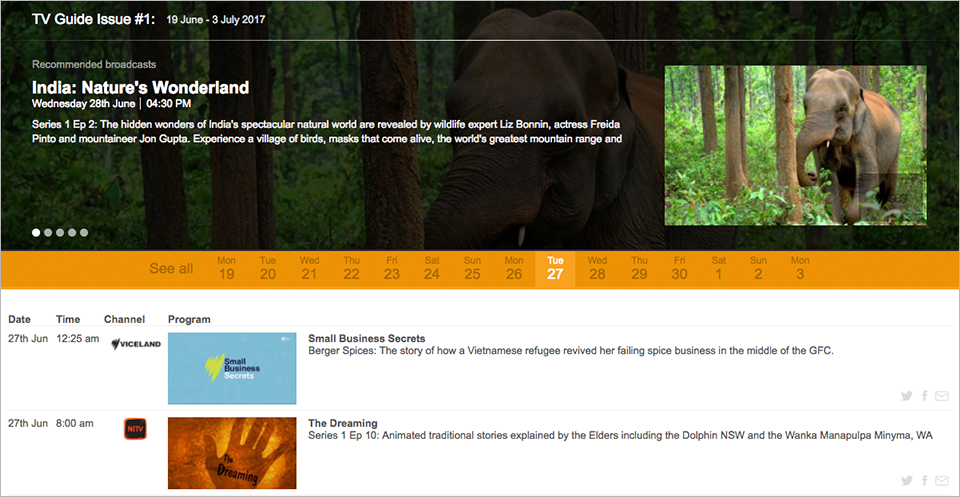 The ClickView TV Guide can be found under "Exchange" then "TV Guide" on the top menu bar.
If you would like to receive our fortnightly email to inform you when a new issue of the TV Guide has been released, please sign up here.
The best part: The ClickView TV Guide is a free service that we are offering to all Australian educators, including schools and institutions that don't subscribe to ClickView. All educators are welcome to browse the TV Guide here.
As always, please leave a comment below with any questions or feedback. Thanks for reading!