ClickView 6.7: Greater Subtitle Options and Easier Login
2 mins read
At ClickView we like to make sure our platform is continuously improving and growing with our users. We regularly receive feedback and take this on board to come up with ways we can better meet your needs as educators, and as ClickView users.
Our latest version, ClickView 6.7, comes with the ability for you to turn any video into a language learning experience, as well as easier login for your school's Administrators. It also compliments the latest release of Publisher, Version 6.1.
Now available the next time you log in, our latest release gives you:
Custom subtitles for English and other-language programs
You can now upload many different subtitle files to your videos and specify different languages.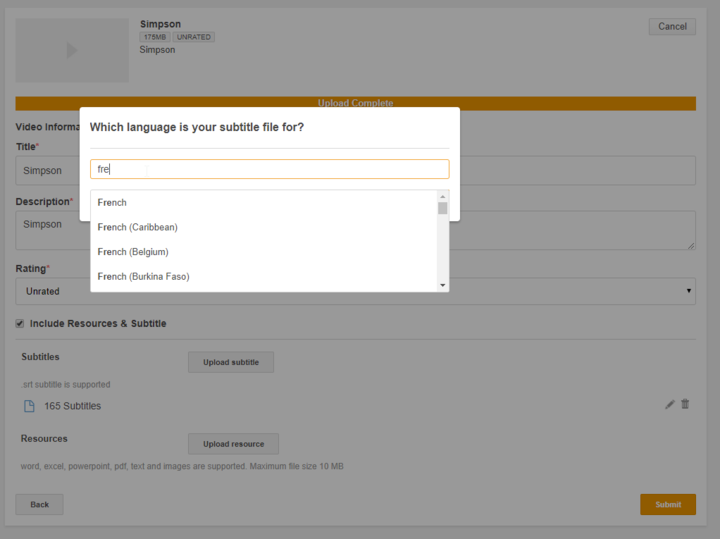 When you upload a video, you will have the option to add custom subtitles to it. This mirrors the new functionality in ClickView Publisher 6.1.

This is a big plus for language teachers as it provides a way for beginners to ease themselves into watching other-language programs.
Not only does this help language teachers, but it also helps teachers who wish to access content from foreign-language programs by adding English subtitles.
Easier login process for ClickView Administrators
ClickView Administrators have always needed to log in using a separate set of numbers and letters from their email. If you are a ClickView Administrator, you can now join the two together and access your entire ClickView account, and manage your school's accounts, with just your email and password.
Setting this up is really simple. The next time you log in to ClickView Manager you will be prompted to either sign in using the email address attached to an existing ClickView account, which will be "promoted" to an Administrator, or you can create a new Administrator.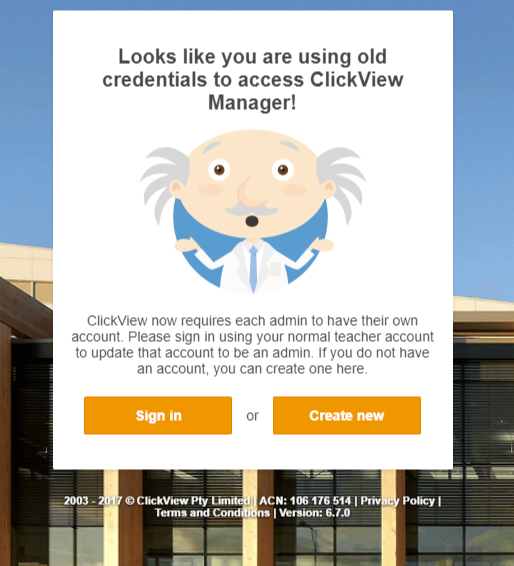 ClickView 6.7 allows all staff accounts (including accounts enabled by Single Sign-On) to be migrated into an Administrator account.
If you are having troubles setting this up, please contact our Product Specialists.
Once you have updated your account you will find "Online Manager" under the drop-down, renamed as "Settings".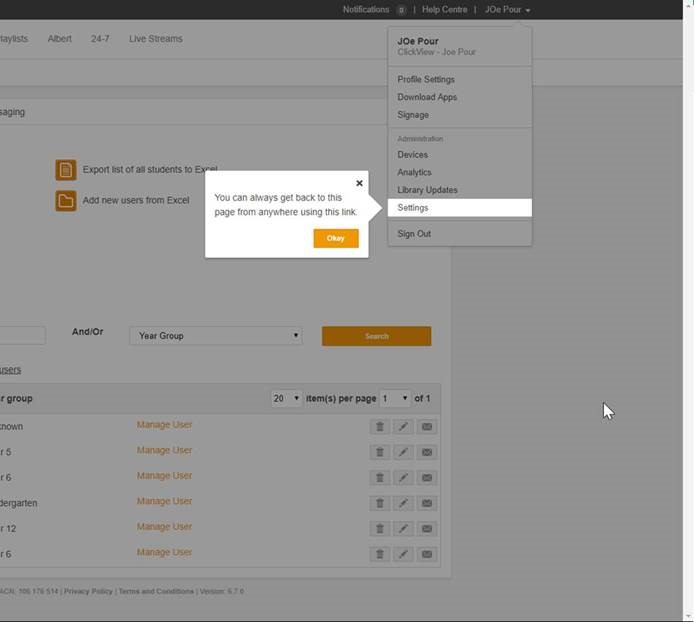 We think this will help to streamline the login process for all users, enabling you to access your entire account with just one login.
As always, please leave a comment below with any questions or feedback. Thanks for reading!