Latest updates to Interactive Videos, ClickView Exchange, and more
3 mins read
In my last post, What's New in ClickView Online Version 5, I detailed some of the bigger, more notable changes that we have just released in ClickView, such as the new interactive videos.
In addition to this, the team have been hard at work on many other powerful feature additions and changes that deserve the light of day. Some have been requested directly from the ClickView Community, so I know you have been waiting for these and can't wait to get your hands on them.
Without further ado, here is ClickView Online Version 5.2!
Interactive video results
Teachers will now be able to see if their students have attempted their shared interactive videos at a glance, without having to click into the results page. This makes assessing the multifaceted data faster when you're looking to see if your students have grasped the video content.

ClickView TV now in ClickView Exchange
Many of you are familiar with our free educational video service, ClickView TV, which offers users access to a select range of free-to-air TV programs. All of the ClickView TV videos are now available in the ClickView Exchange along with thousands of other recorded free-to-air TV programs. As a ClickView customer, you will find everything you need in the Exchange without having to visit ClickView TV.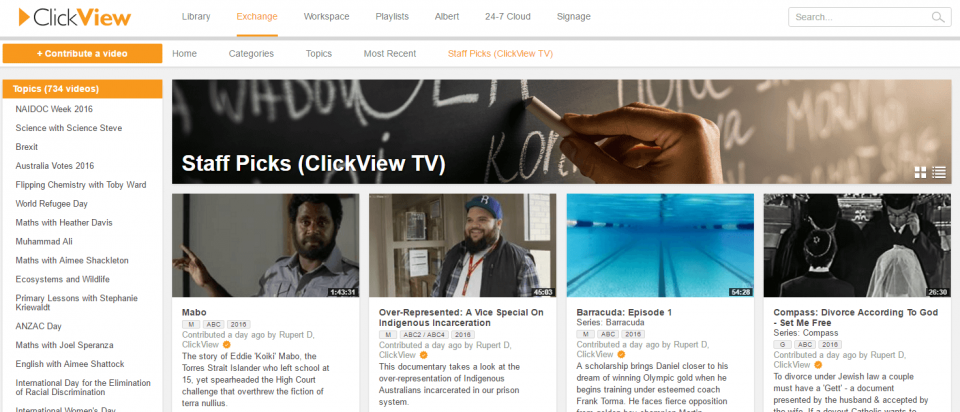 Add to Workspace from ClickView Exchange
Any video from ClickView Exchange can now be added to your Workspace. This is something that our users have been asking for, for a while now, as it was present in ClickView TV. As mentioned above, the videos on ClickView TV are now all available in the Exchange, so it was a natural progression to implement this feature following the previous addition mentioned above.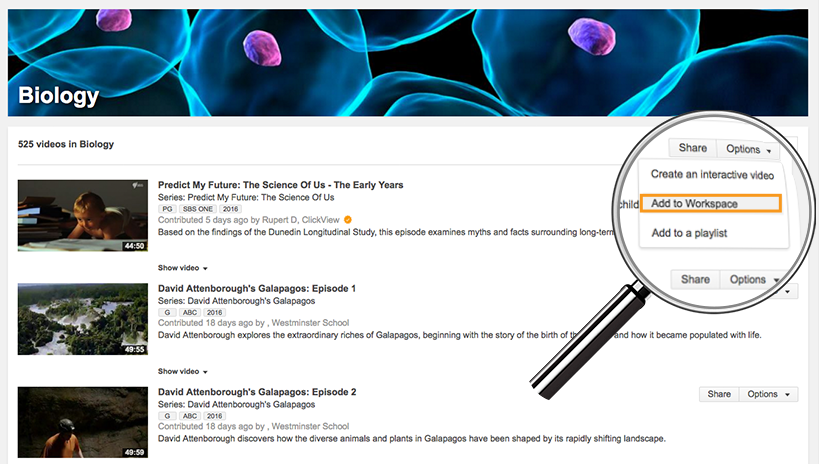 ClickView Exchange in the ClickView Plugin
All videos on the ClickView Exchange, of which there are over 24,000, can now be accessed from within the plugin, including our great new topic on NAIDOC week 2016.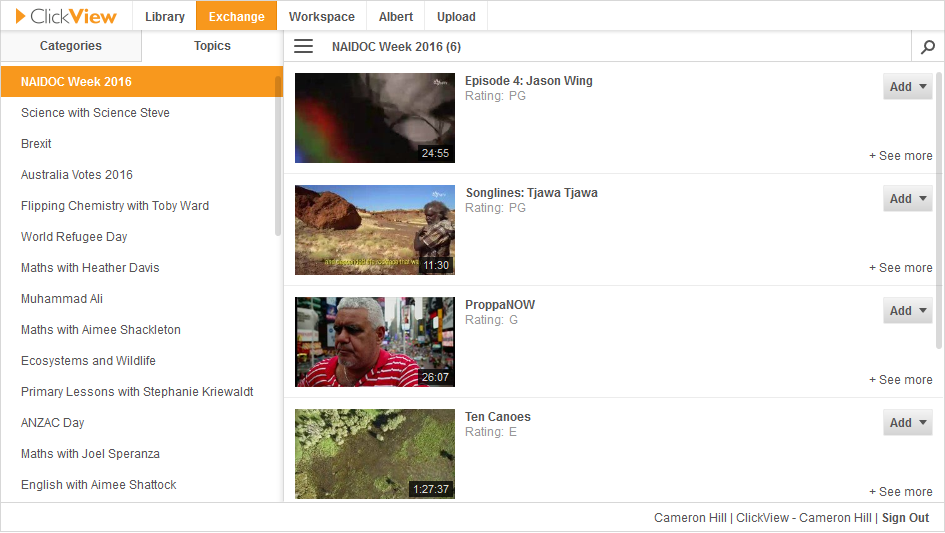 Interactive videos available in ClickView Plugins
Another great feature addition to ClickView Plugins – You can now view all your interactive video creations in any of the ClickView Plugins. Whether it be Moodle, Firefly, Schoolbox, SharePoint, BlackBoard, etc., all of your interactive videos will be ready to embed in a lesson and share with your students.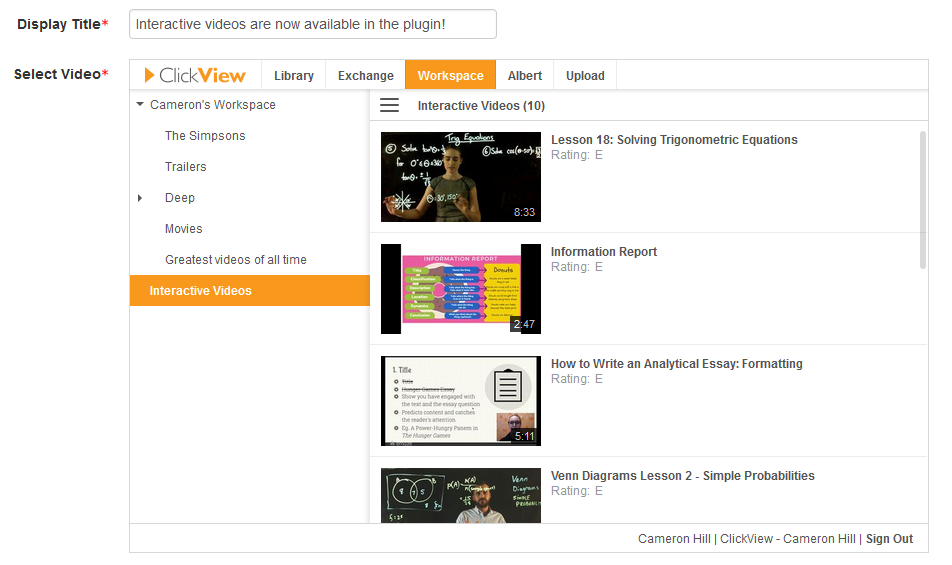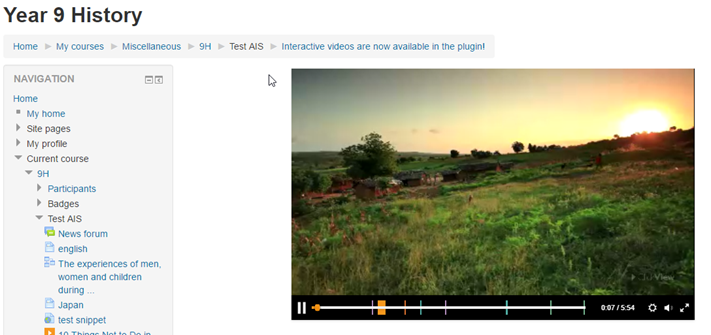 Search results show category folder name
All search results now display the category folder name that the video was found in. This addition came as a direct result of a customer suggestion – thank you, ClickView Community!

Share other users' interactive videos
More and more educators are creating their own interactive videos on ClickView every day. To make it easier for you to share such creative work, we have added an option to share any interactive video, whether it be one of your own or an interactive video made by another educator.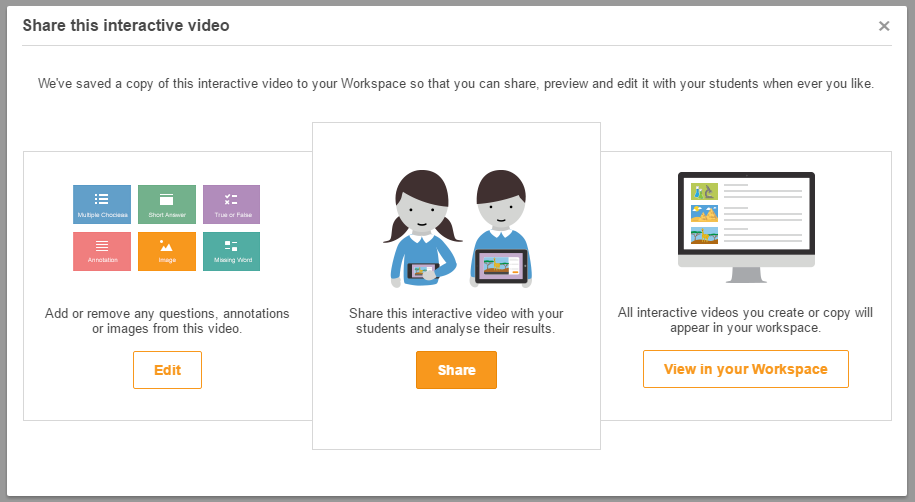 Push-To Notifications
When you next push a video to your ClickView Publisher, you will receive a notification in the menu bar of your ClickView Online account when your ClickView Administrator accepts or declines the video.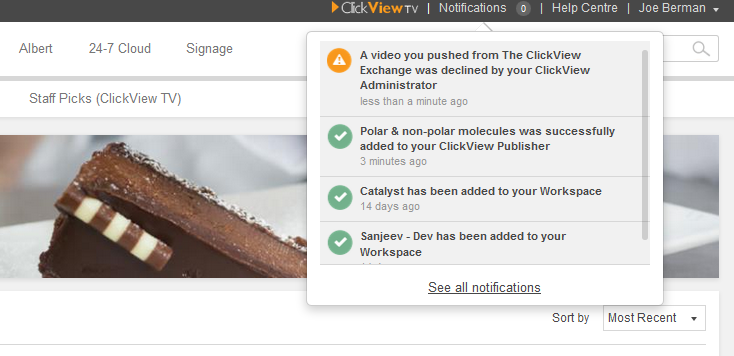 Exact search
To help you find the right videos faster, you can now do an exact search in the ClickView Exchange by wrapping your search phrase in double quotes ("). This will display any video with that exact search phrase in the video title, series, description or category.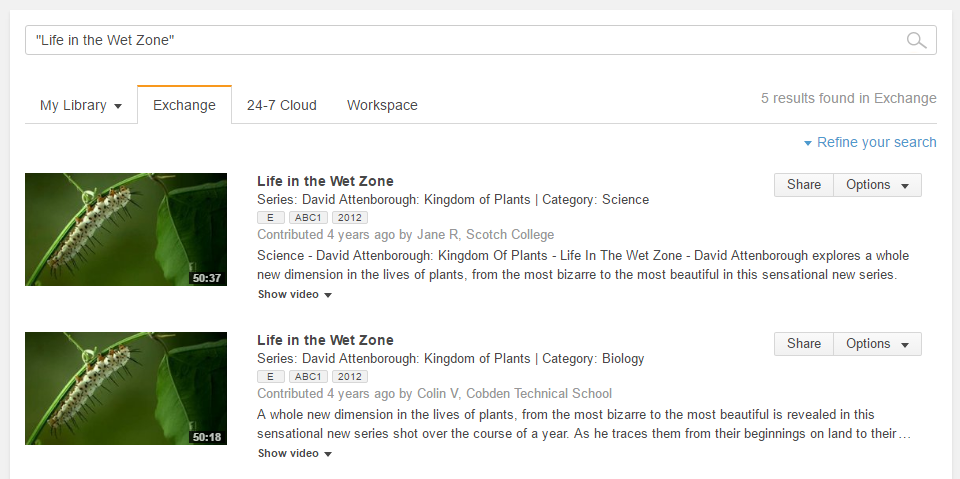 Student public sharing
Students can now share and embed videos they've uploaded publicly to ClickView. This option is not enabled by default, but ClickView Administrators can simply enable it for their school within ClickView Online by going to ClickView Manager -> Library Management -> Workspace Management -> Workspace Sharing Options.
Once again this was a feature highly requested by our ClickView Community, as many of their students were creating blogs for assignments, so we're excited to see how everyone embraces this.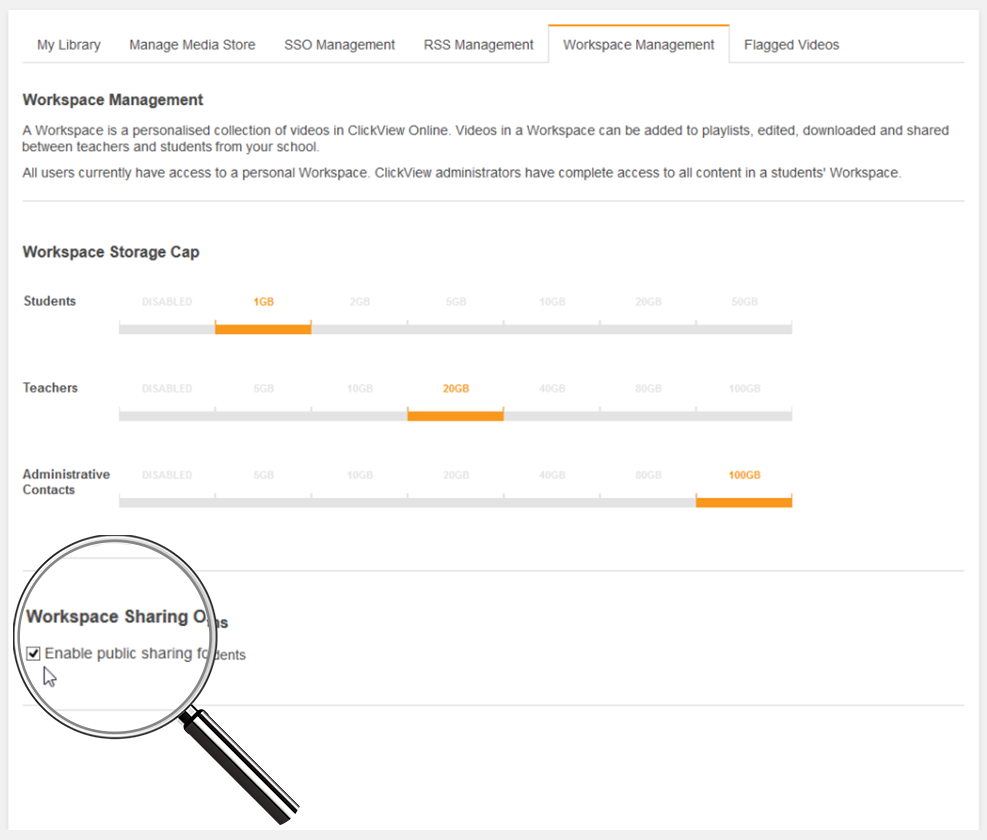 Edit title & description of Workspace videos
You can now edit the titles and descriptions of any video saved in your Workspace. Just hover your mouse cursor over the video title or description and then click to make your edits.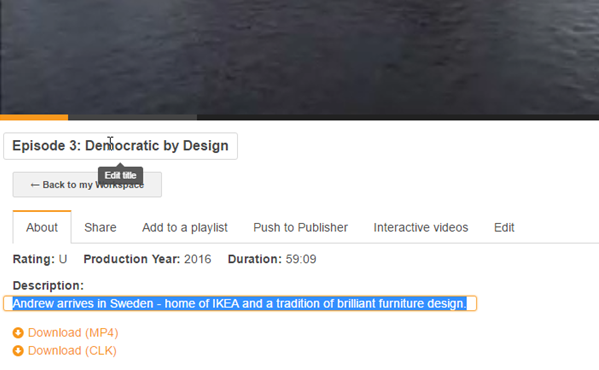 Actions in search results
Just the same as when you browse your folders or categories, the Share and Options buttons are now available for all videos found through search, saving you from having to click into the video.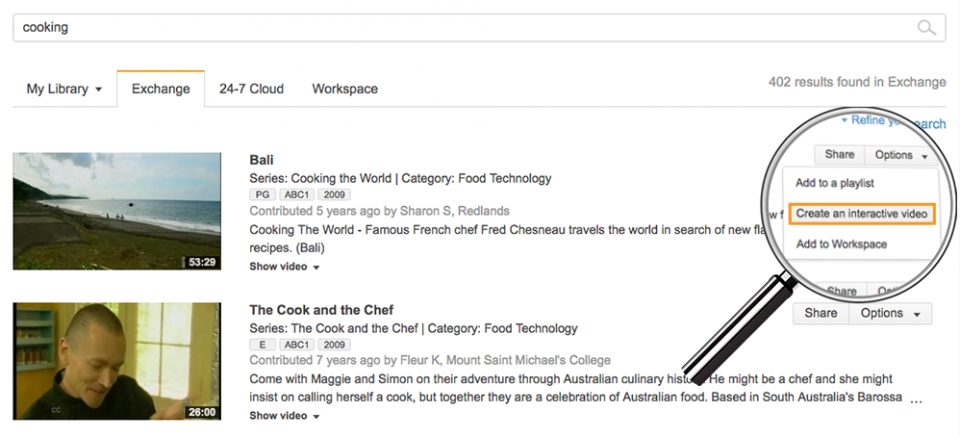 So there you have it folks. Please feel free to get in touch with us if you have any questions about the new developments by leaving a comment below. Or if you have any support issues please reach out to our Sydney Support Team.