Teachers spoke. We listened. Introducing ClickView's new Primary School platform.
4 mins read
At ClickView we're proud to be customer-led and produce products and content that are designed by teachers, for teachers. As we know; how you teach and what students learn, matters. We're constantly updating ClickView, to remain the best in class, and so we interviewed hundreds of teachers globally to ensure our newest features really make a difference in the classroom, be that a virtual or physical one.
The survey said…
Before our developers got to work,  our team sought the feedback of teachers to understand the challenges they face, and what they really need to teach effectively. 
Our team undertook both qualitative and field research, spending time in classrooms to understand how video was used on a day-to-day basis. We found that:
Lesson planning well in advance is ideal, but it doesn't often happen: While some teachers collaborate with others in the same year level for lesson planning and evaluation, time often runs out. And while the idea is to plan during holidays or in the weeks before a class, it's more likely to happen each morning or during breaks.
It's hard to find time to evaluate and be creative, so teachers often re-invent the wheel: Having previous year's lesson plans and resources easily accessible is an important time-saving measure. Teachers then modify plans to suit changes to the curriculum or their in-class observations.
Classroom time is short which makes delivering all aspects of the curriculum challenging: Teachers often mix subjects (perhaps using music to learn math concepts) to ensure they get through the curriculum, and even then, work often flows into the next lesson or becomes homework.
Time-poor teachers struggle to differentiate and support different learning abilities: Teachers need to support emergent learners while keeping the fast finishers engaged and occupied. They can plan for this by sifting through assessment results to see what each student can and can't do or watching students video reflections on what they've learned.
Ads on public video platforms are a huge distraction: Even a short ad for soft drink can spark a classroom debate causing the lesson to veer off the rails. Furthermore, the random nature of ad distribution increases the risk of inappropriate content being shown during class.
Visual presentation for young learners is very important: Videos that rely on text captions or someone speaking to the camera isn't overly effective for young students in the early stages of reading. Visual representations like animations are crucial, leading teachers to select videos with relevant cover artwork.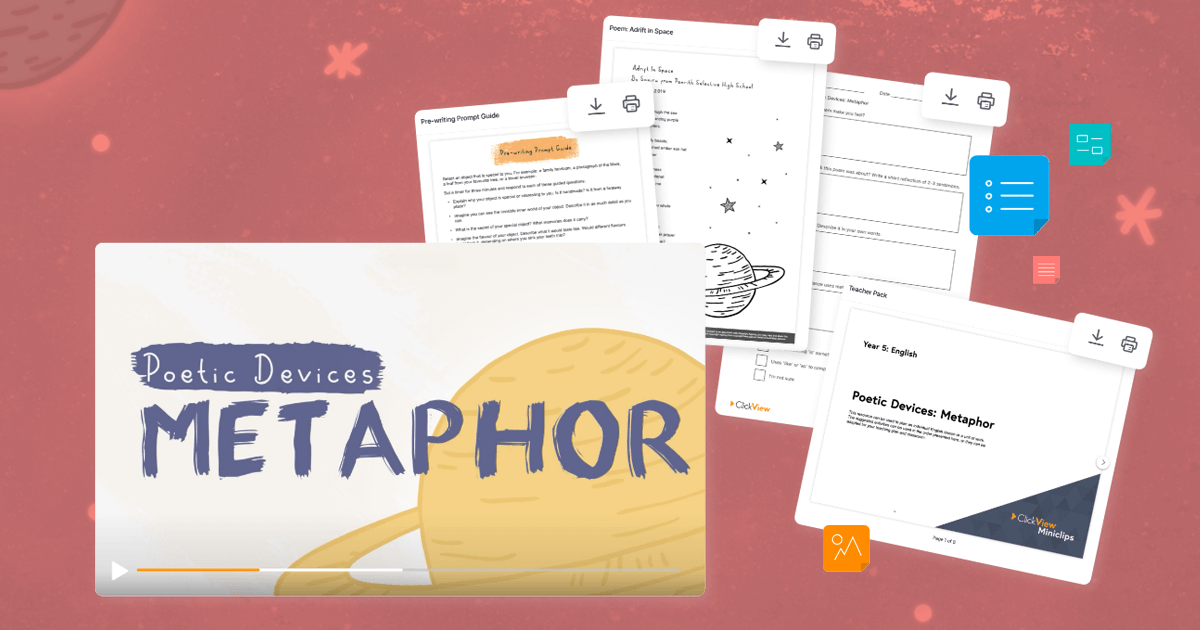 A sharp focus for the new platform
Responding to these specific needs, the ClickView team created a product that enables teachers to plan and deliver video-led lessons quickly and easily, so they can spend more time creating and facilitating activities that nurture their student's innate curiosity.
The broader survey research we conducted highlighted that searching for videos can be time-consuming when there is so much available. That meant that the ClickView team prioritised creating a highly accurate search function that filters content by keyword, topic or year level and presented the results with at-a-glance information.
Our new Primary School platform now allows teachers to:
Find the perfect video and plan lessons with clips, interactives and downloadable resources in just a few minutes.

Embed digital technology into the classroom without the need for extensive resources.

Use interactive quizzes as formative assessments and gather insights in the new Analytics Suite to help them identify gaps in comprehension.

Segment their class into groups to make it easy to deliver tailored learning content to support emerging and fast learners.

Use content more flexibly – whether that's creating a clip of a movie, TV program or even their own video and adding an interactive quiz to it or sharing videos with specific learning groups within their class.

Allow students to dig deeper into topics of interest with their own portal and safe age-appropriate content.
Joe Pour, ClickView's Chief Product Officer credits the design of the new platform to an organisation-wide commitment to making a truly teacher-first product. 
"After listening to the concerns of teachers, we aimed to deliver a platform that was simple, seamless, and safe. We've aimed to make it easier to search, select and use video content in a way that is more targeted for each year level, learning ability and subject or topic. Providing access to curriculum-aligned ClickView content and ad-free free-to-air television programs and movies remains core to our product. However, our research drove us to create a complete teaching tool to meet the needs of modern primary schools, taking ClickView well beyond a collection of video content," Joe said.
New customers will have the first chance to use the new platform while the ClickView team prepares for a smooth transition for our existing schools.
Take a look now
We invite you to take a look at what the new Primary School platform has to offer. Our team has worked hard to create the new platform and are excited about the possibilities it offers educators.
Start a free trial here.