Let's get personal – New release, ClickView v5.9
4 mins read
One of things I love most about my job is how we get to work closely with educators to ensure that our product is on the right track and going to meet the needs of teachers and students. In fact, just a week ago, I sat down and had a face-to-face chat at the ClickView office with two flipped teachers about ClickView flipped channels. That one-hour meeting was extremely valuable because again we received direct feedback from educators and their suggestions have now influenced how we will further develop the product.
A lot of the new features that I'm about to detail below are a result of ClickView user feedback. By working closely with educators we are continually improving the platform to deliver a product that meets the needs of educators. And we work hard to ensure each individual even receives a personalised experience.
I'm very excited to share ClickView 5.9 with you now, starting at the top with all the additions to ClickView Interactive Videos.
Additional Interactive Text Editor – Maths teachers rejoice!
One of the most requested features for interactive videos has been the ability to add superscript, subscript and web links within annotations. This is especially useful for maths teachers – thank you for the input, ClickView maths teachers!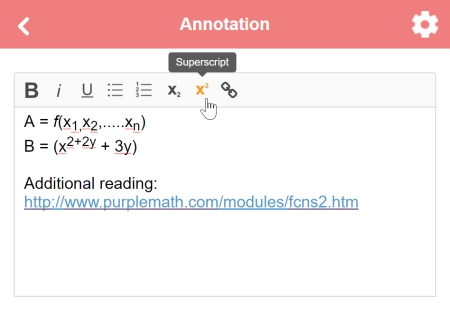 Boosting the Visibility of Your Interactive Videos
It's amazing to see how many educators are creating new ClickView Interactive Videos each day, and we want to see that your work gets the visibility it deserves. So now you can view interactives videos created by teachers from other ClickView schools!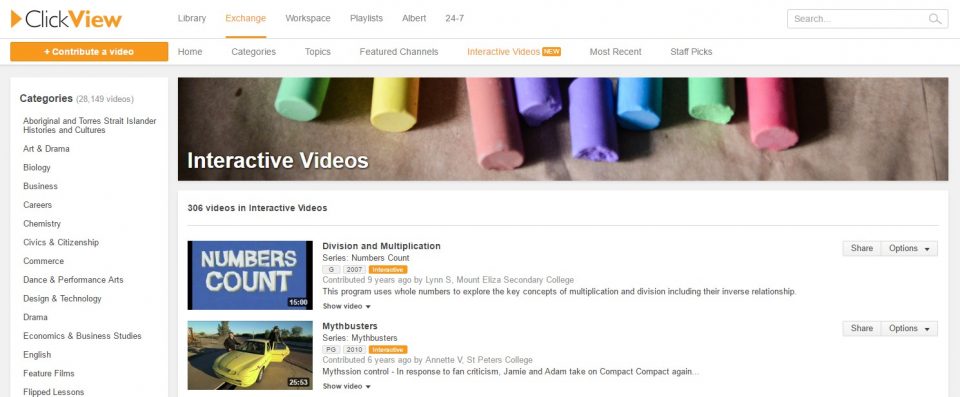 We have also increased the visibility of interactive videos in the ClickView search:

We have even added a new filter in the ClickView Exchange so you can quickly find videos in the search results that have an interactive video version: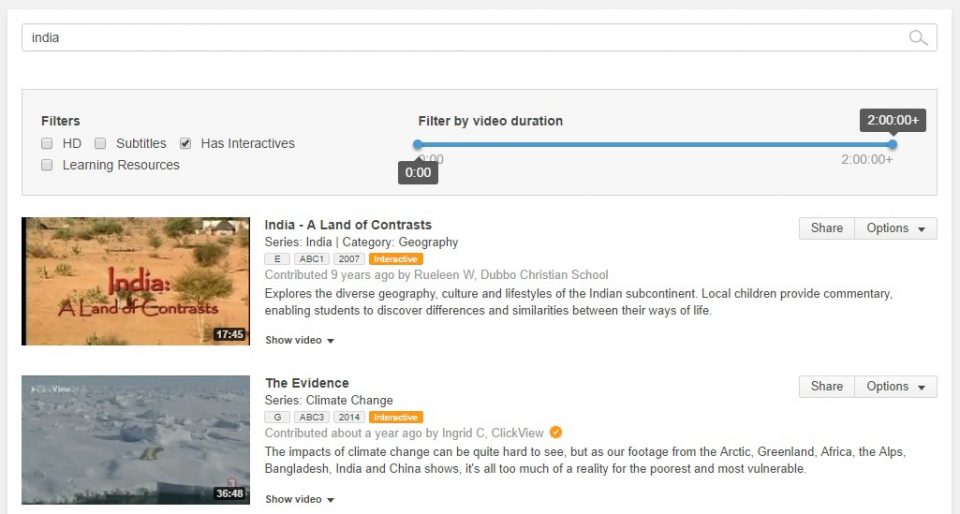 Interactive Videos on Your ClickView Dashboard
One thing teachers were asking was for a way to view all interactive videos available to their school – thanks for the feedback! You will now see all the interactive videos that your school's teachers have created on your dashboard, as well as all the interactive videos published by the ClickView team.

You can also click on the title "Interactive Videos" to view all interactives: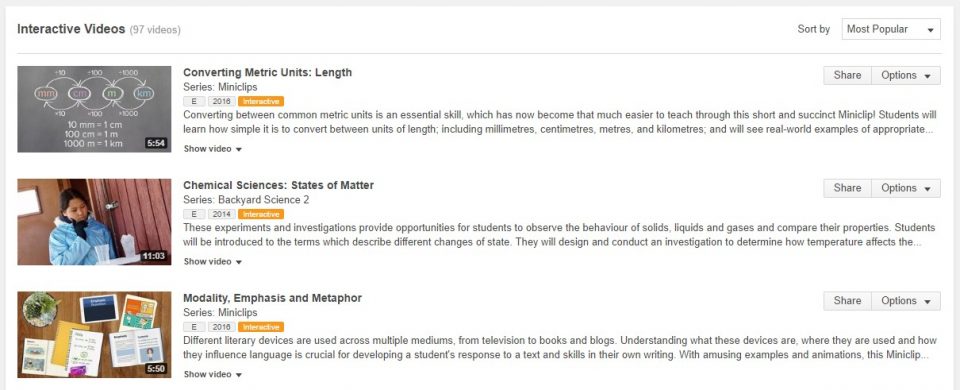 Sharing Interactive Videos
We noted the need for teachers test and work on their interactive videos before sharing publicly. Therefore, we added an additional step before publishing so you have control on when to share it and when to keep it private: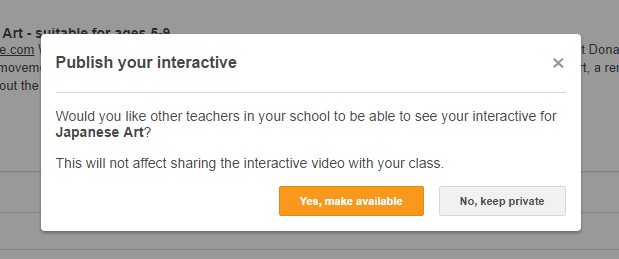 As a new way of sharing interactive videos, after making an interactive video from within your ClickView Workspace, you can now opt to share it publicly from right there.
Using Interactive Videos Made by Others
We heard from some teachers who were concerned that by using another teacher's interactive video that they might overwrite another person's work. This was never the case, but it motivated us to clarify the process in the platform.
ClickView now prompts you to take a copy of the interactive video to use with your class and reminds you if you already own a copy.
To quickly review an interactive video made by another teacher, you can now access an overview of all the questions. This is a nice time-saver for teachers 🙂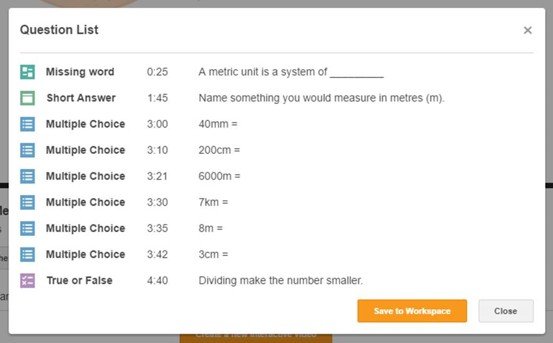 HD Videos Are Displayed by Default
Just like your teachers and students, our new search algorithm favours videos that are HD (720p or higher). This is especially useful in the ClickView Exchange where there are many copies of the same video!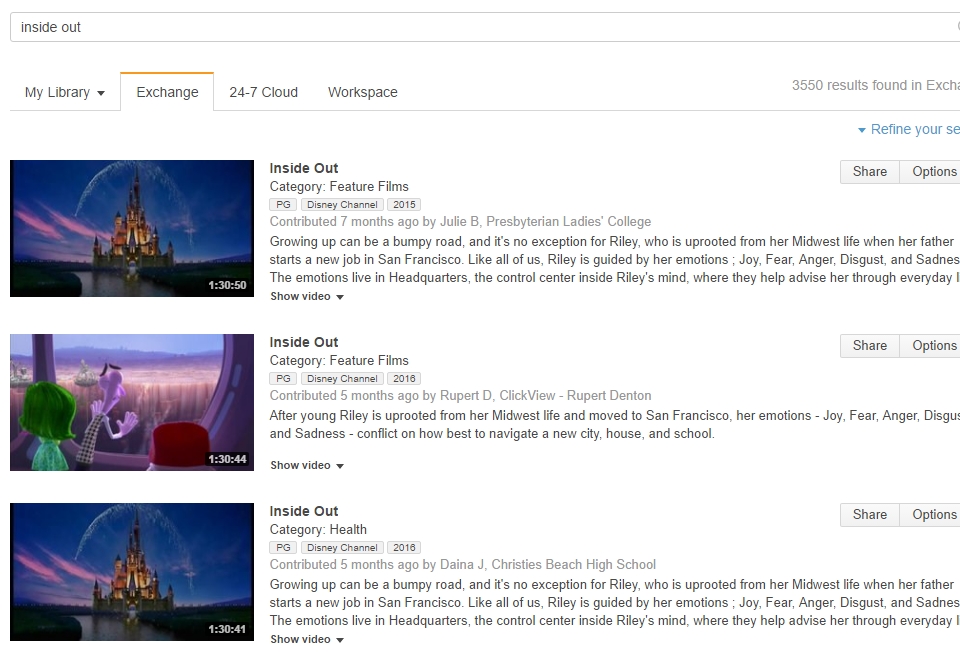 Add Your Own Additional Learning Resources
When you upload videos to your Workspace or to the ClickView Exchange, you can now add additional resources to the video such as worksheets, lesson guides, activities or even just an image:

You can also upload resources from the video's play page, making it really easy to add lesson plans or activities 🙂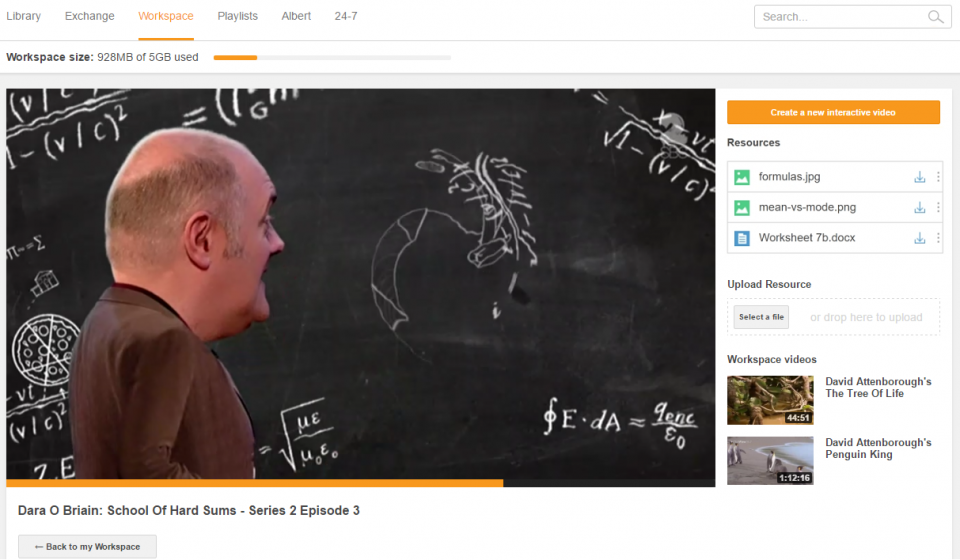 (Psst… We're bringing this feature to your school's library soon. Stay tuned!)
New Integrations – Desire 2 Learn and itsLearning
D2L has been one of the most requested platforms to integrate with, and itsLearning is one of the largest LMS(VLE)s in Europe – and ClickView now integrates natively with both!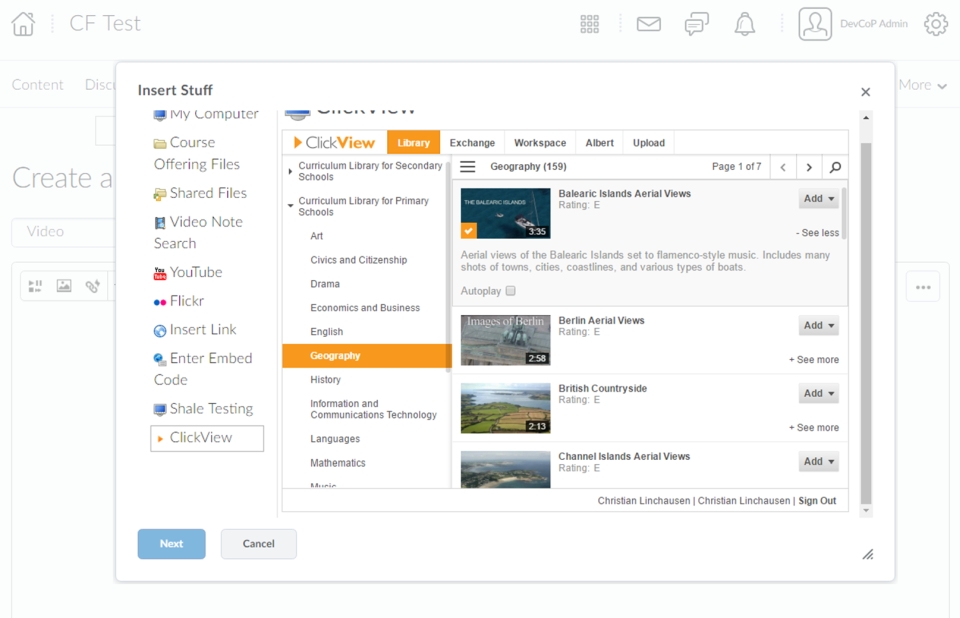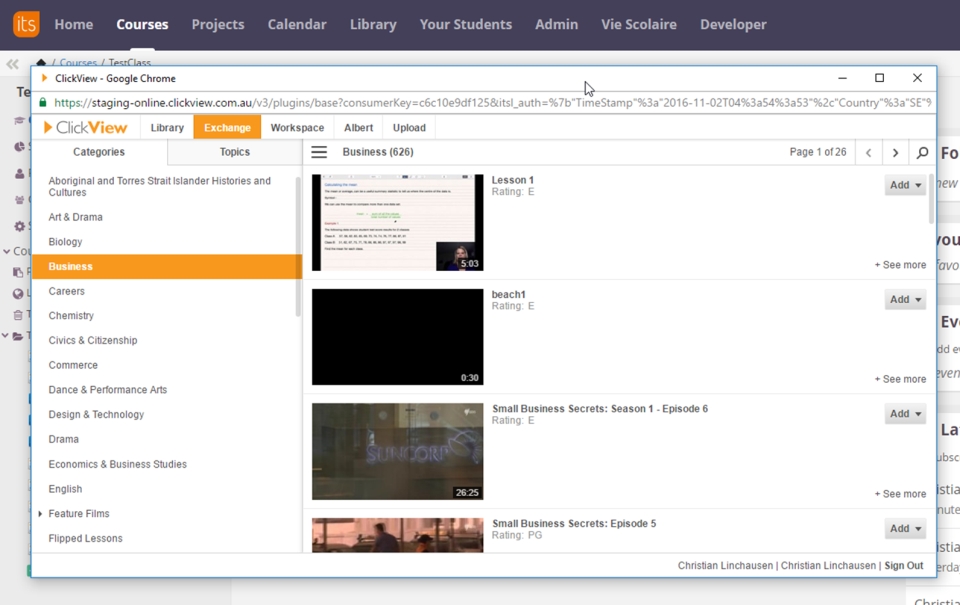 Personalised ClickView Exchange Recommendations
You will now see recommended videos on the dashboard of the Exchange. This list changes frequently and aims to recommend relevant titles from the Exchange based on your subject preferences! So, hopefully, this will help you find some great content for your class even includes videos from the ClickView Flipped Channels.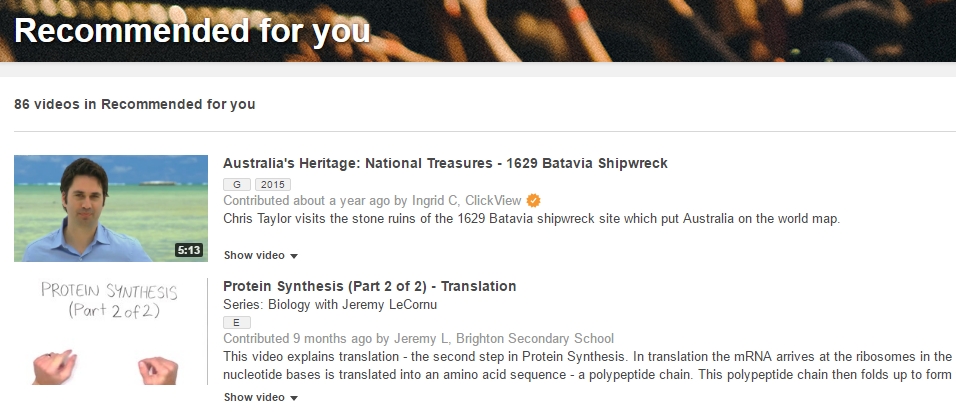 Clickable Links in All Descriptions
A minor change but one that generated a lot of requests – once again, thanks for the feedback!

Two New Channels for New Zealand 24-7
Requested directly from some New Zealand schools, we have now added Bravo and Duke to ClickView 24-7 in New Zealand.

A New-Look for iPad Users
We've heard about the increase of iPads in the classroom so it was time to give our iPad users a much improved mobile website: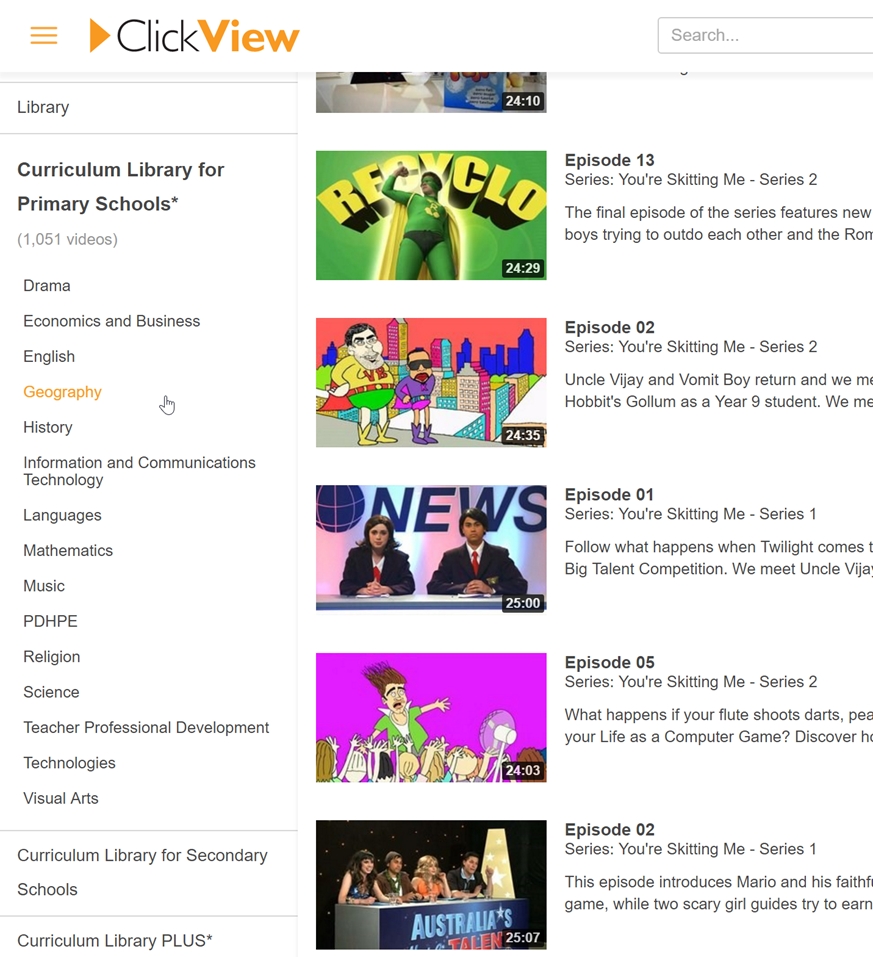 Library Updates Have Moved
If you wish to re-push previous video titles, you can now find Library Updates under your username: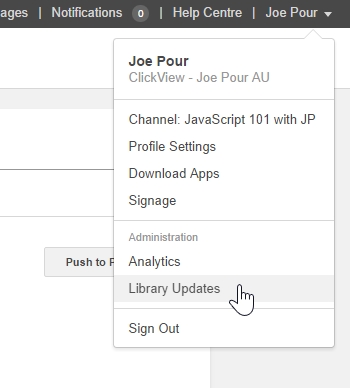 Last But Not Least – Big Changes from Albert
Albert, everyone's favourite curriculum specialist, has also been heavily involved in this latest release.
In addition to the ClickView Exchange recommendations, Albert now uses your subject preferences to handpick several videos for you, which are displayed when you first log into ClickView.

Albert has also been writing and sending emails with recommendation videos – and, based on the feedback Albert receives, it looks like he has nailed it.
"Fantastic! Thank you – look forward to having a look and using next year!"
"Thanks for the information- yes "Rabbit Proof Fence" is indeed an excellent resource in both English and History that I use regularly."
"Thank you for this information, it is very much appreciated."
"Thanks for letting me know about these new titles. As a teacher you never get time to look for new videos, so this feature is fantastic!"
"Thanks for this – love some of these shows."
"Love this new service."
"Please keep them coming!"
"Thank you for this email, I often forget to check what new video's there are and some of these look perfect."
"Thank you Albert!"
Albert would personally like to write his own blog post to thank you all for your great comments, but he is a busy man. So, on his behalf, thank you to everyone who has written in with the above comments!
Enjoy all the new additions to ClickView.