ClickView: The Zaption Alternative for Interactive Videos
2 mins read
Some big news in the world of educational videos hit the airwaves last week – Zaption has been acquired by Workday and will "shut down" their service starting on 30th September 2016.
Over the last years, Zaption has done a stellar job in strengthening video's place in education, whether it be the classroom or the office, in particular the development of their interactive video functionalities. We congratulate Zaption on their work and their exciting acquisition.
To current Zaption users, we would like to offer you a free trial of the ClickView platform so you can continue to make interactive videos.
ClickView Interactive Videos
As a company of educators, ClickView is passionate about boosting student outcomes through video education. Our very own interactive videos are a testament to that. Not only can you add an interactive layer to any of the tens-of-thousands of educational videos on ClickView, you can engage with and share the amazing interactive videos published by other educators. Use ClickView to add a range of question types into your interactive video: multiple choice, short answer, true/false, annotation, image, and missing word. You'll be impressed with the work we put into creating an attractive and easy to use interface for making your own interactive videos.
But enough talk. Try it for yourself with our interactive video on Mars: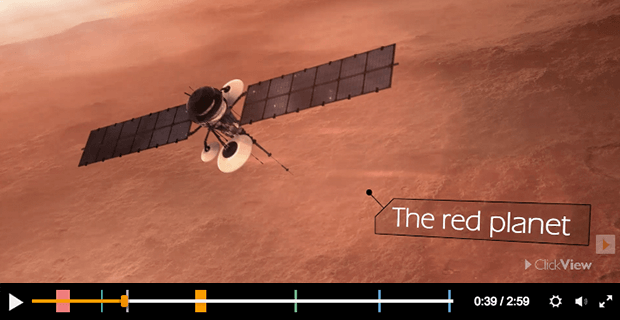 Such interaction enables students to think in a range of ways and at varying levels of complexity, encouraging higher order thinking. Teachers then receive detailed reporting, which provide measurable results of video viewing and concept comprehension. This strongly supports the flipped classroom model and is perfect for formatively assessing your students prior to class so you can later target your teaching in the classroom.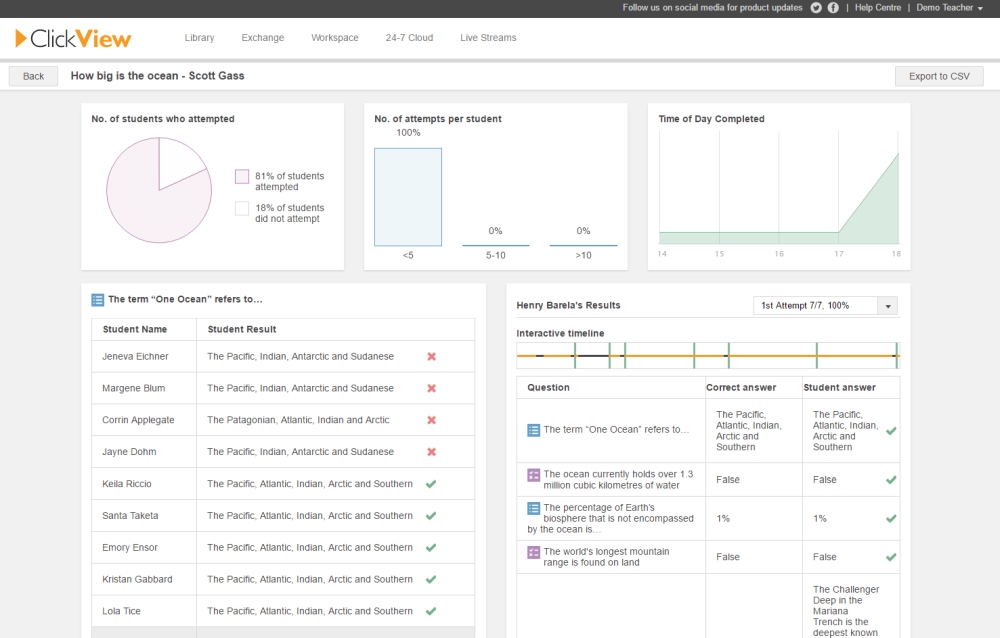 Finally, one more important thing to note about ClickView – we're not going anywhere! We were founded in 2003 and there are 2 million+ users at over 2,000 schools/institutions who rely on the ClickView platform each day. Your work and videos are safe with us.
Moving from Zaption to ClickView
We get it. You've invested a lot of time into your Zaption interactive videos and it must have been gut-wrenching to hear that you're about to lose that work. We're looking into the best ways to transfer as much of your Zaption work as possible over to ClickView and we look forward to welcoming Zaption users. In the meantime, we suggest you try ClickView for yourself and create your first interactive video on our platform.
Try ClickView today with a free trial
We'd like to offer all Zaption users a free 30-day trial of the ClickView platform. You'll get unlimited access to ClickView and can start making your own interactive videos today. No credit card required and no commitment.
Australian schools and institutions, please click the AU button below. For New Zealand, please sign up using the NZ button.
Once you have your trial account set up, watch our quick tutorial on how to create your own interactive videos: