Clean Up Australia Day has become a uniting event, where all Australians come together to keep their country clean. Each year, participants are encouraged to tidy up a piece of their local community, while learning about the impacts of litter on the environment. This year, schools are encouraged to participate in Schools Clean Up Day on 3rd March. Students and teachers can clean up their playgrounds, so the natural environment can thrive.
In preparation for this event, we have compiled a number of videos for primary and high school students about litter and recycling, all of which have been contributed to the ClickView Exchange by the ClickView Community. They will encourage students to consider the nature of waste and its disposal, while sparking discussion about the impact of improper disposal on the Australian and global environments.
If you would like more information on how your school can get involved in Schools Clean Up Day, click here to visit the official website.
Charlie and Lola: Look After Your Planet
Contributed to the ClickView Exchange by Kate K, ClickView
Charlie and Lola learn all about recycling, and how it can affect the world around them. Charlie and Lola clean up their house and realise just how many things can be recycled! This primary-aged programme will encourage younger students to begin exploring their world more critically, raising awareness of the environment and waste disposal. It will serve as an engaging introduction to Schools Clean Up Day and encourage participation in activities on the day. Watch it here.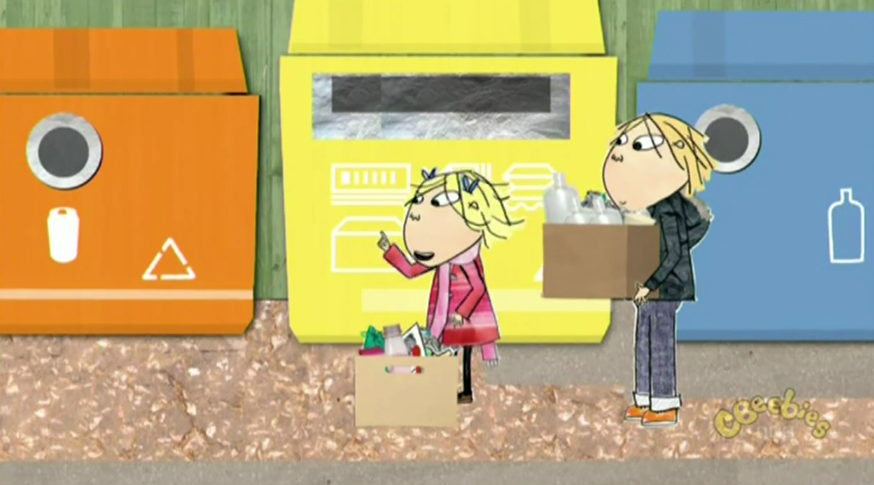 Horizon: A Cleaner World
Contributed to the ClickView Exchange by Kate K, ClickView
Big business is often perceived as having the sole goal of making money, with little regard for issues affecting society and the environment. Unilever boss Paul Polman is trying to change this notion, though, encouraging businesses to adopt new technologies that make recycling cleaner than ever. In this Horizon episode, see how the business world is becoming more aware of the environment and taking up the challenge of keeping the world clean. Watch it here.
Behind the News: NSW Recycling Initiative
Contributed to the ClickView Exchange by Paul M, Stuart College
In Australia, a number of recycling initiatives are sprinkled across the country. From can collections to bag share schemes, small groups and governments are trying to minimise the effects of waste upon the environment, while reducing the strain currently placed on landfill. For a number of years in South Australia, there has been a recycling initiative which pays small change in exchange for the return of bottles and cans to recycling centres. Now, New South Wales may follow suit, in the hope that recycling will become more popular than ever. This Behind the News segment explores the concept in a student-friendly way, reflecting just one way that we could keep Australia clean. Watch it here.
Totally Rubbish
Contributed to the ClickView Exchange by Lyndal R, St Vincents College, and Deb S, Caulfield Grammar
Totally Rubbish is an art and design programme, which encourages young people to create something new using recycled materials. It provides great ideas for unique art projects, and reveals there's more to rubbish than meets the eye! By providing practical and fun applications for waste material, it will raise an awareness of how there's no need to simply waste the objects available at home or school, reducing the amount of rubbish to clean up! Watch it here.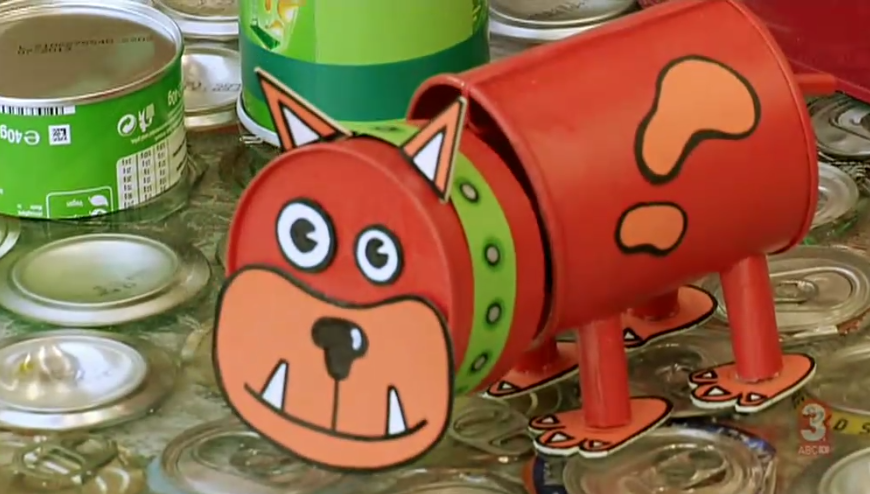 Wall-E
Contributed to the ClickView Exchange by Kate K, ClickView
Wall-E is a small robot in a big, messy world. Designed to clean up after humans, he faces the enormous task of tidying up the abandoned, contaminated Earth on his own. With a strong environmental message, especially regarding the necessity of proper waste removal, it is the perfect film to spark discussions about why an initiative such as Clean Up Australia Day is so important. Despite being an animated sci-fi film, it will highlight the need for all of us treasure our world and keep it clean. Watch it here.