Four ways to flip the primary classroom
3 mins read
Flipped Teaching in the Primary School is gaining traction every day. As the classroom becomes increasingly crowded with ever expanding curriculum and national testing, teachers are looking for ways to teach efficiently while maintaining a focus on best practice pedagogy. Flipped Teaching allows me to regain precious time from delivering content and focus on active learning within the classroom. I have been flipping my classroom for four years now, with great success.
Flipping for the Primary Classroom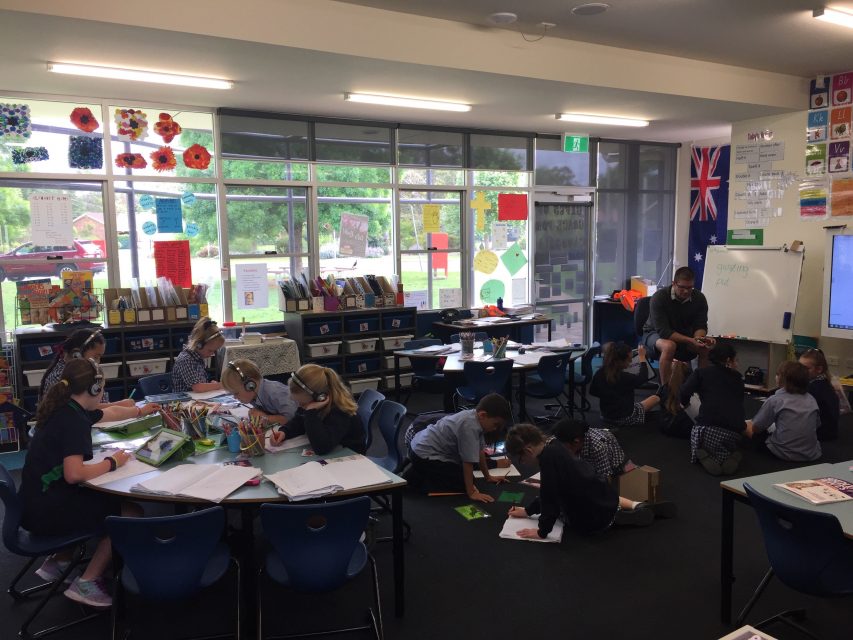 Flipping the primary classroom can differ greatly from the traditional high school flip. In my classroom I create four types of video content.
1. Curriculum: The content I create weekly as the unit progresses is 'Curriculum' focused and is scaffolded to front load students with information required for any ongoing units. For example, a video about the Solar System to support a science unit.
2. Basics: I also create and curate my past content for my students surrounding 'Basics' that students access throughout the day as required to support, develop or refresh their learning; this might be maths strategies or how to structure a sentence.
3. Hooks: 'Hooks' are fun content I enjoy creating for students which engage and excite them in their learning. These videos all look very different and generally utilise after effects, or a green screen.
4. Parents: The final, and perhaps most high impact content I create is that which is designed not only with students in mind but to support and engage parents. In partnership with a school in South Australia I have been researching the effect sharing content not only with students, but also parents, can have on student learning.
'Parent' content is shared via school social media, the newsletter or homework grid. While the videos are ostensibly created for students and are 'homework' for the students the reality is that parents are also an intended audience. 
In the early years, we like to keep homework to a minimum, and maintain a holistic approach. Over a week we would ask that students complete a variety of activities ranging from washing dishes to going for a bike ride, we also ask that students view a short 1-minute video to reinforce the in-class learning.
Flipping for Parent Engagement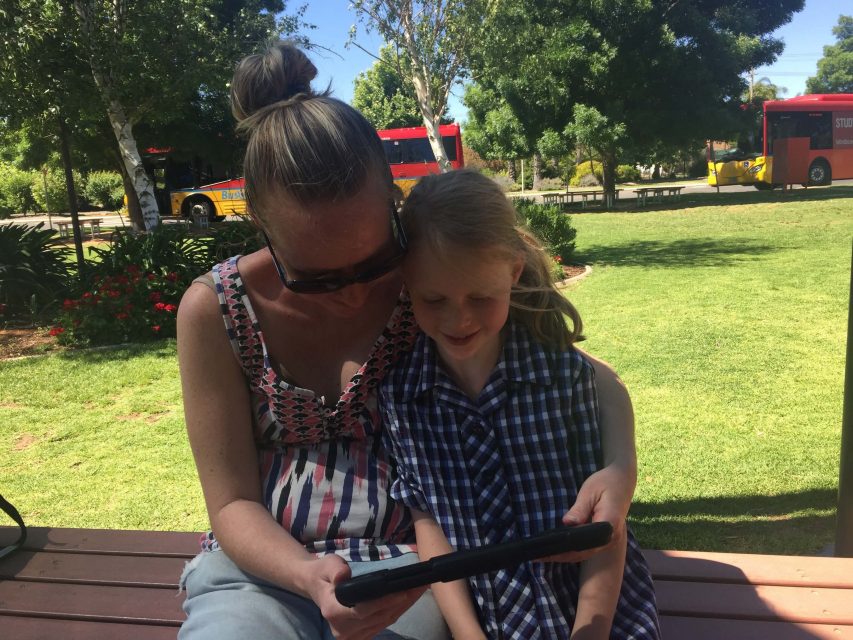 In the Primary School parents are interested in the daily events within their child's class and are eager to support their children in their learning, even happy to help with homework. By creating videos with both parents and students in mind, content they can watch together, parents feel like they have a good grasp of what their child is learning at school throughout the day. This collaborative approach to homework also lays the ground work for an ongoing positive relationship with homework, for both students and parents.
The biggest impact we observed from our research, however, is on student learning. Parents are keen to support their children in learning, but this fervour does not always translate into best practice. It's a long time since these parents have been in Primary School.
One great example is in basic reading. Many schools now teach reading using phonics, with letter names and sounds – cat is no longer just c-a-t, it's 'cah-aa-tuh'. Just sharing the simple phonics video for parents – via their children! – has shown a 30% increase in student learning in the phonics program. With reference to anecdotal evidence from parents, we attributed this 30% increase to the phonics video content. Very exciting for parents and rewarding for us as teachers.
Sharing content with parents has meant that parents can support student learning accurately, leading to better student outcomes and positive inter-school relationships. A winner all around!