6 videos to engage your students with Shakespeare
5 mins read
It can be a challenge to get students excited about learning Shakespeare; there's the language barrier to contend with, the different time period, and the funny costumes… If you find yourself "in a pickle", save yourself the "wild goose chase"and "break the ice" with these lighthearted and entertaining video introductions to the wonderful world of Shakespeare, all available on ClickView and ClickView Exchange.

1. Behind the News: Shakespeare
(Recommended for Year 7)

This lighthearted production is a non-threatening way to introduce Shakespeare to junior years. It briefly addresses Shakespeare's life and legacy, while opening a wide variety of areas for further study. Before viewing, you could hand out a list of words that Shakespeare created and ask your students to circle the words they think he is responsible for. Then individually, or in groups, work on definitions for 10 words they know. Discuss what they come up with and tease out a few more definitions if you can. After they have completed this activity, you can reveal that he created all the words on the handout. Even though the Shakespearean language looks challenging, your students are demonstrating that they know much more than they may think and will be less intimidated as they approach his works. Behind the News' short, funny video helps to emphasise this.

2. Horrible Histories: Sensational Shakespeare Special
(Recommended for Years 7 – 9)
This fast-paced and funny special puts a modern "Variety Show" style take on the life and times of Shakespeare. It raises subjects often neglected when studying Shakespeare—some horrible—but they encourage students to form a deeper understanding of his motivations and inspirations for the plays he wrote. Beneath the humour is a constant theme for viewers to challenge assumptions about Shakespeare and to go beyond the face value of materials that they may encounter during research. You could use this as an introduction to an activity that challenges students to critically evaluate the merit of commonly held ideas about Shakespeare. Start by assigning individuals or groups a list of topics, one topic, or one of their own choosing to research and present to the class. Horrible Histories also incorporates modern technology in creative ways. Students could be challenged to come up with imaginative and innovative ways that Shakespeare would be using social media and current devices if he were alive today.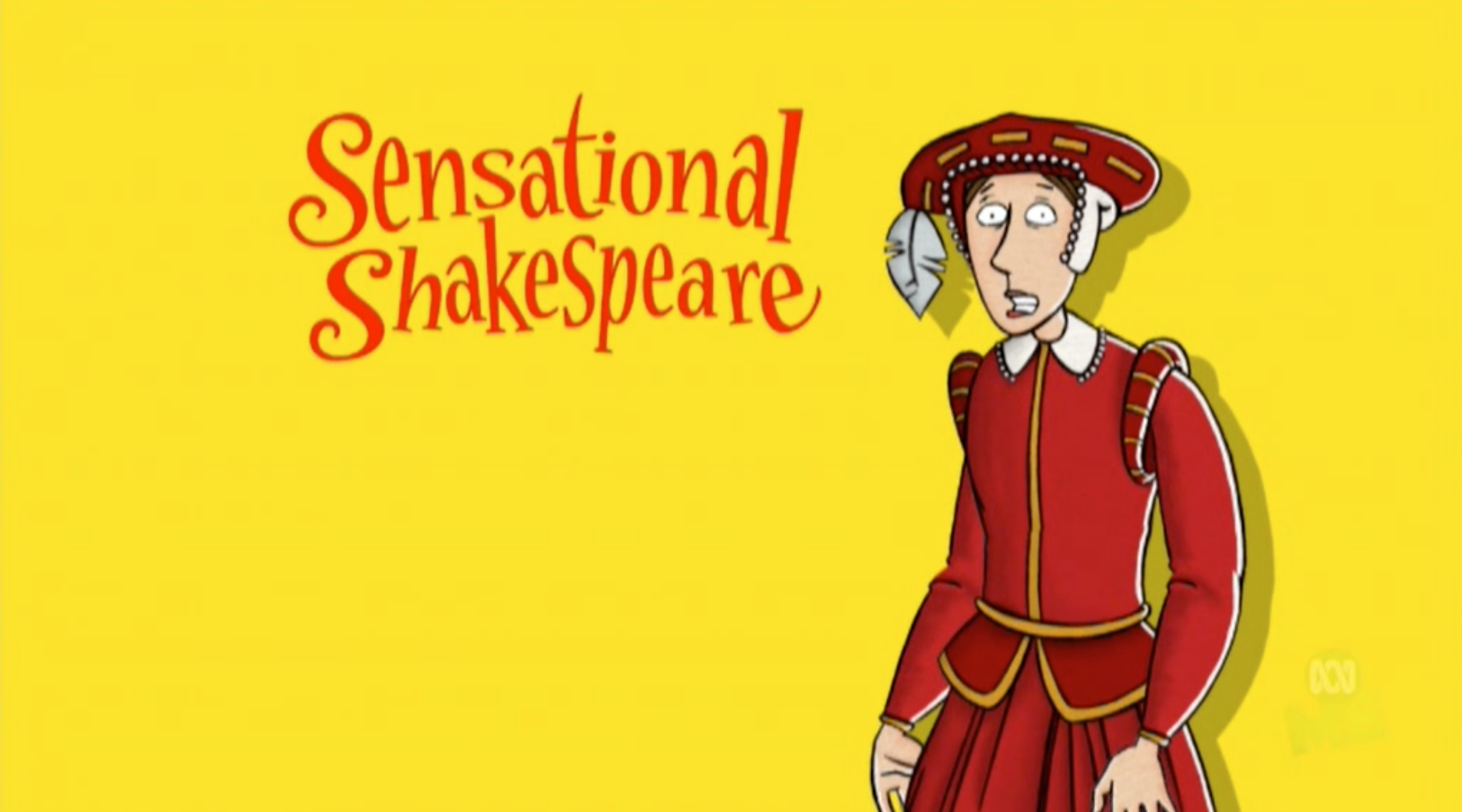 3. Shakespeare's Footprints: The Life and Times of Shakespeare

(Recommended for Years 7 – 10)
For something a little more highbrow, students will be introduced to Shakespearean concepts, themes, and language in a manner that illustrates his lasting impact in the modern age. This production comes complete with comprehension questions, playbill activity ideas, and two incredible lesson plan books from the ClickView curriculum linked to ACARA outcomes. Alternatively, you could use this video to help students construct a vocabulary dictionary, brainstorm ideas about the meaning and purpose of dichotomy, identify and discuss texts they have encountered that were inspired by Shakespeare, and to link universal themes from his plays to modern art, television, music, and movies. The objective should be to demonstrate the relevance of Shakespeare toady. As your students begin to discover Shakespeare's legacy in modern popular culture and language, they will be more motivated to engage with his works in the classroom.

4. Great Minds with Dan Hamon: William Shakespeare

(Recommended for Years 9 – 11)
Be warned, this SBS Viceland episode on the bard is crude. Your students will be bound to pay attention when Shakespeare is brought through time to be interviewed by Hamon only for hilarious, vulgar insults to begin flying between the pair. This could be used as a fun way to stimulate your students' discussions about Shakespearean language, often something that they will struggle with. Students can translate the insults they hear into modern language and create their own insults to present to the class who can vote for the most imaginative ones. You can then provide excerpts from Shakespeare's plays and ask the students to find and translate insults from those. Students can also be asked to think about how Shakespeare would react to the modern world and the entertainment we now enjoy. Where would they take him? What would they show him? Groups could create a guided tour of modern society to impress "the greatest writer of all time."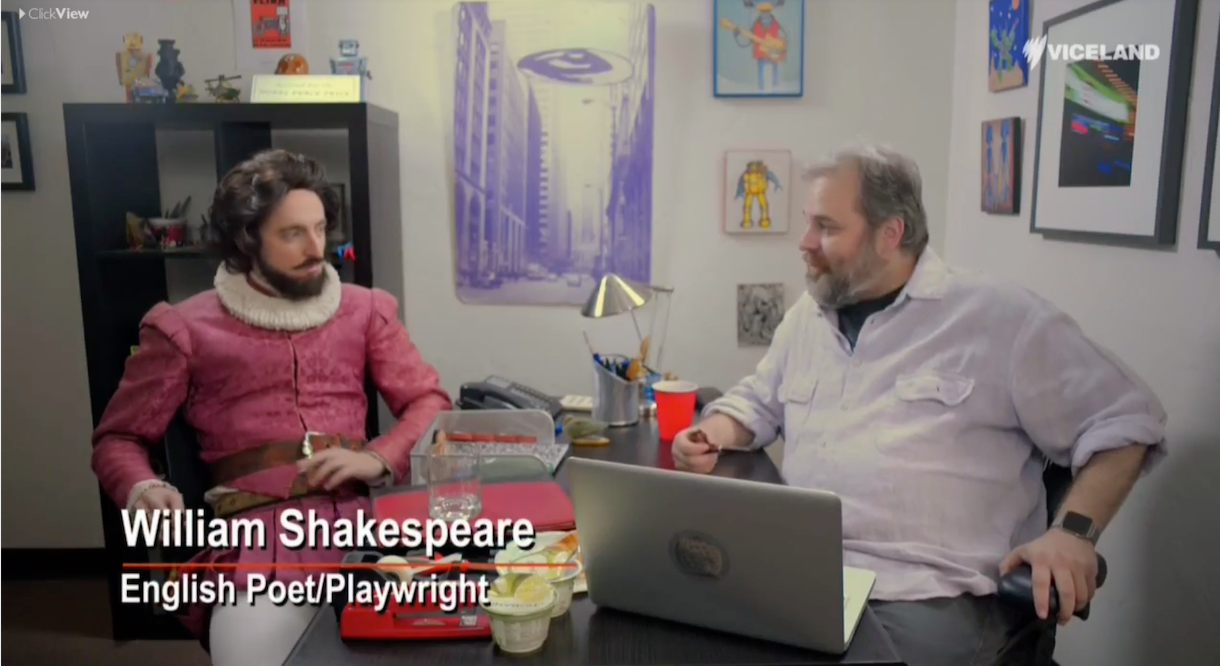 (Recommended for Years 9 – 12)
This production goes beyond Macbeth to discuss the timeless quality of Shakespeare's works and their enduring appeal. The presenters help to break down the barriers (especially language) that commonly intimidate students when they study Shakespeare and explain the importance of selecting the right production of a play to engage your students. Attached are some excellent resources created by ClickView to explore the language and themes of Macbeth. There is also an incredibly useful "Planning an Extended Answer" worksheet that scaffolds the essay writing process and clearly identifies an effective method to keep student writing concise and aligned to the topic. You can easily adapt these resources to any play that you choose to guide your students through the analysis of the language and themes presented in a more structured manner. As your students get used to the method of breaking down the plays and creating extended responses, their confidence will grow and so will their enjoyment and appreciation of Shakespeare.
6. King Lear: Family in Shakespeare
(Recommended for Years 10 – 12)
Approaching character analysis from a talk show/journalist interview angle, this video gives students a deep insight into the motives of King Lear's daughters using modern-day language. While remaining in character, the actors step in and out of the action to analyse what was said and done. Important themes and issues are brought to the surface to be explored in further detail. This is a useful tool to model how students can approach their own character analysis and interpretation of Shakespearean language. Groups can be asked to devise their own talk show for the characters of the play they are studying. They could film the final product using similar conventions seen in the video or perform it live for your class. Individuals can be asked to select an excerpt of text from their chosen character to perform for the class and after, remain in character to speak on their motivation and field questions from their classmates. Quieter classes may be asked to write journal entries or blogs from their character's perspective. Asking your students to reflect on their character in this way develops their higher-order thinking skills necessary for studying Shakespeare in their senior years.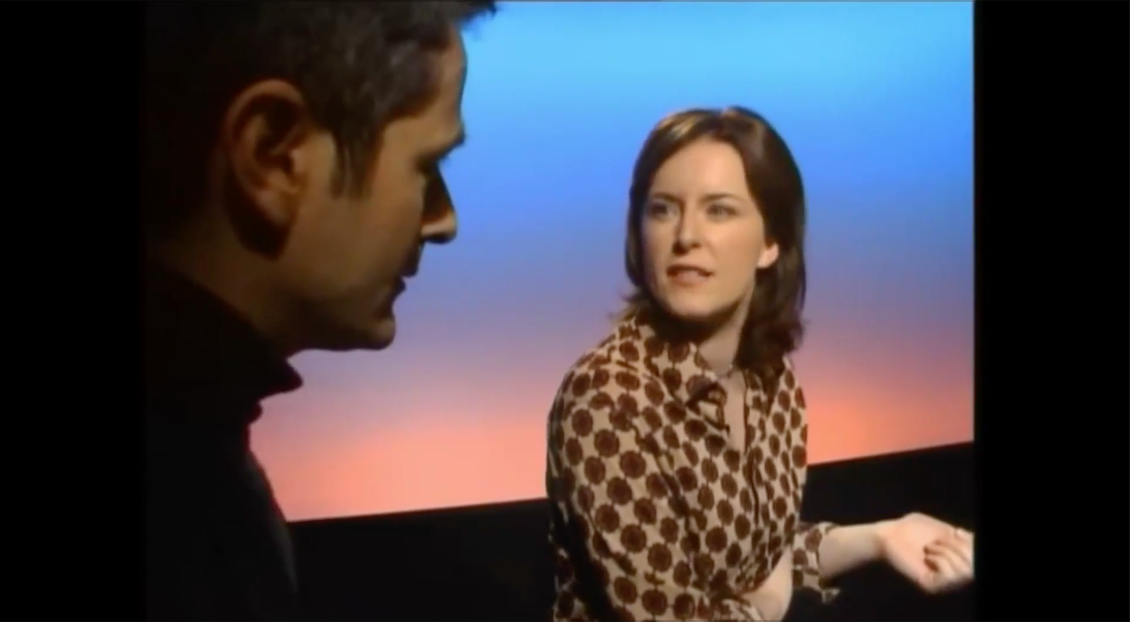 These are only 6 of over 240 videos in the ClickView library that explore the time, life, and works of Shakespeare. You can find high quality, full productions of his plays in our catalogue and content for all year levels and purposes. You also have access to incredible resources designed to help you teach Shakespeare and your students to engage and respond to his works with greater confidence and enthusiasm. For now: "My Tongue is Weary; when My Legs Are Too, I Will Bid You Good Night."