Wrapping up Term 4 with the best of free-to-air programming
2 mins read
Issue 110 of the ClickView TV guide is here, and we're highlighting the best of what's to come on free-to-air right before the school year wraps up. If you're after content on earth and space sciences, or perhaps an Australian-focused exploration into music and food, keep reading to find out what you can request over the next fortnight.
The cosmos uncovered with Brian Cox
The all-knowing professor of earth and space sciences, Brian Cox, is back with a mesmerising series exploring the wondrous complexities of the solar system. Join Professor Cox in Universe with Brian Cox as he takes viewers on an interstellar journey through the cosmos. Unveiling corners in space that have only recently been discovered thanks to advances in technology and science, the series is a valued favourite in the ClickView libraries. Be sure to request this comprehensive series into earth, space and the cosmos airing Mondays nights ABC 8.30pm.
Could you recreate an iconic Australian snack?
New to Channel Nine is the cooking competition with an inspired twist. Hosted by Poh Ling Yeow and Scott Pickett, Snackmasters challenges a handful of great Australian chefs to replicate the nations most treasured treats. When you think of uniquely Australian snacks, what comes to mind? From Twisties to Cadbury favourites, each snack has a long lasting love affair with the Australian public.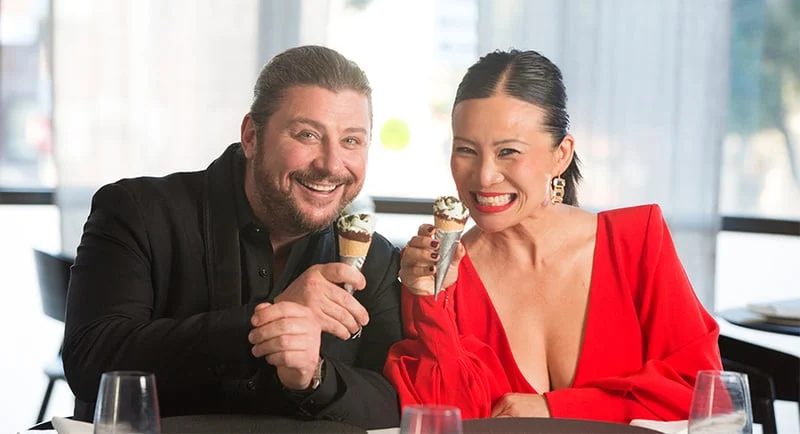 In between cook-offs, viewers can get a sneak peek into the operations on the factory floor to learn how these iconic snacks are created. A delightful combination of Australiana nostalgia and culinary skill, catch new episodes of Snackmasters weeknights 7.30pm on Channel Nine.
An ode to live music with The Sound
Back with its third season is the ABC show celebrating the Australian music industry. The Sound shines a spotlight on upcoming talent making waves in the music scene, along with longstanding acts that have made a monumental impact on the industry. 
This season puts a focus on the energy of live music performances, featuring artists Midnight Oil, Genesis Owusu, Jessica Mauboy and Spacey Jane, just to name a few. With a new co-host each episode, The Sound delivers an unforgettable line-up highlighting an array of genres and talent. Tune into the sounds of the country Sunday afternoons at 5.30pm on ABC. 
Which programs will you be requesting at the end of term?
---
Don't miss the best educational content with the ClickView TV Guide
At ClickView, we handpick the best upcoming educational TV programs to create a fortnightly TV Guide. This is a free service, available to all Australian educators.