Kick start school in 2022 with issue #111 of the ClickView TV Guide
2 mins read
It's a new year and a new school term, which can only mean all new content featured for 2022's first edition of the ClickView TV Guide. Over the break, we've had the chance to review a few standout series from free-to-air TV. From an inspiring woodwork competition, to a historical docuseries on the meteoric rise of China, here's what you can expect to request for this coming fortnight. 
A century of history uncovered in The China Century
While the rise of China continuously grows, what do we really know about the country and its 1.4 billion citizens living amidst its expansive power? Tune into the new five-part series to discover how China, the country that became a superpower, transformed after decades of turmoil. From British occupation, to an unprecedented economic growth, fill the gaps in your knowledge of China and its history Monday nights at 8.30pm. 
 Making friends in a galaxy far, far away in Friendzspace
Combine the marvel of space adventure, friendship and embracing differences among peers,  and you've got the latest ABC Me series Friendzspace. Embark on a celestial journey of friendship and inclusion as Alice, Leo and Kim venture to make friends from all corners of the universe despite any differences – alien or otherwise. Be sure to have Friendzspace on your radar for junior learners, airing weekdays at 4.20pm.
On the hunt for Design and Technology content? Good with Wood is here
If you're a Design and Technology teacher craving current and fresh content on woodwork and design, look no further than SBS's latest reality addition Good with Wood. It's been deemed as The Great British Bake Off for woodwork enthusiasts everywhere, as host Mel Giedroyc opens his Welsh workshop to the top woodworkers from around the country.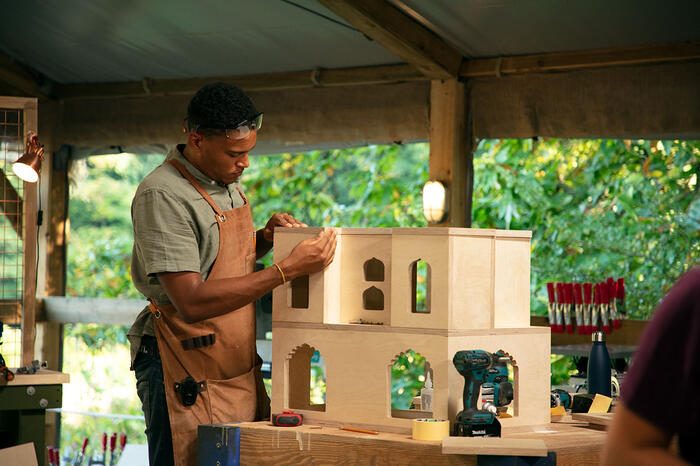 A rarely explored (and televised) look into the craft of woodwork, follow each episode Friday nights 7.35pm on SBS as the contestants engineer, construct and magnificently execute some spectacular pieces of woodwork. 
To welcome in the new school year, which programs will you be requesting?
---
Never miss a TV program
To help you plan effectively, a fortnightly TV Guide is available, showcasing the best educational programs airing over the next two weeks.
---