New favourites to add to your library from Issue #121 of the ClickView TV Guide
2 mins read
As Term 2 nearly reaches an end, there's still time to check out a boastful variety of insightful and educational programmes for your school library. In Issue #121 of the ClickView TV guide, explore stories from around the world fitted for your classroom. To see our top picks from free-to-air TV, keep reading!
Celebrating Refugee Week 2022
From the 19th-25th of June, Refugee Week is being recognised across Australia, with the theme of healing being chosen for 2022. Discover how storytelling can be a powerful tool in the healing process in the AACTA Award nominated series 'Woven Threads: Stories from Afar'. Over eight episodes, hear the honest and emotional stories of young refugees from all around the world. 
It seems surreal that in the span of just five minutes, you can be immersed in a uniquely vivid experience of a person's story. You hear the real voice of each person, as they take you on a journey from their home to reach a land unknown. This is really what this groundbreaking series excels at, placing the person at the core of their own story. Void of the politics and public discourse surrounding refugees and asylum seekers, 'Stories from Afar' focuses on the stories of real people to remind us of the faces behind these experiences. If you haven't watched the episodes in the ClickView libraries yet, make 'Stories from Afar' essential viewing for Refugee Week.
Introducing drones to your history lessons
History buff and beloved British TV personality Tony Robinson is revisiting historic events of WWII like never before. A constant favourite on the ClickView TV Guide, 'Tony Robinson: WWII by Drone' continues its unique approach to historical documentary making this Wednesday night. In this week's episode 'Battle for the Skies', Tony along with an expert team of military professionals and historians take a look at where control for war truly lies – the sky. When it comes to the tactics of war, how did all things airborne bring down the enemy? Learn all this and more on Wednesday nights on SBS.
Surf the net safely in all new Alva's World
It's never too early to get kids educated on internet safety. In the latest series from ABC Me, 'Alva's World' is here to make learning about online safety fun and captivating. Join Alva as she and her friends Mo and Oolie navigate the wonderful world of Gizmo – a land that mirrors the online world. What risks will Alva encounter whilst exploring Gizmo? And how will she learn to spot these risks and enjoy Gizmo safely? Add 'Alva's World' to your workspace from our TV guide listed each weekday.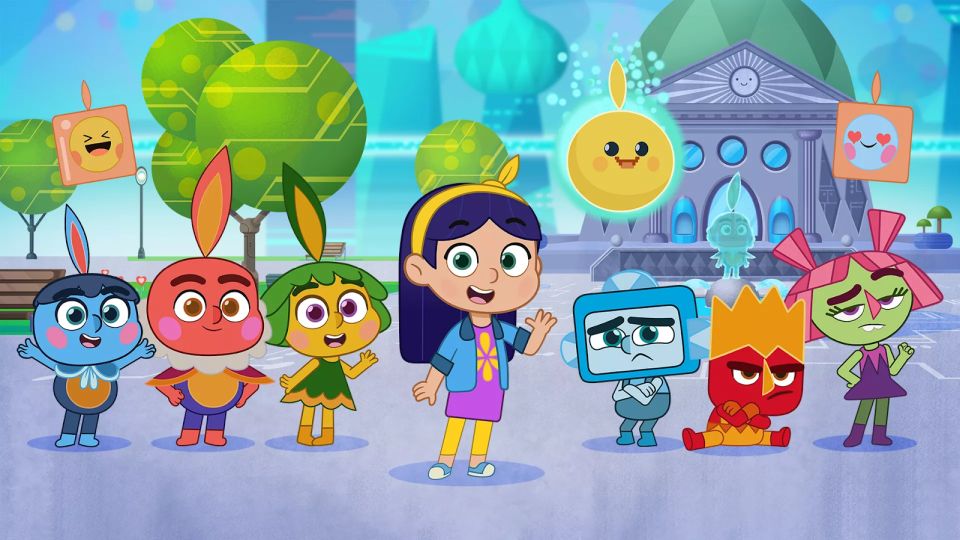 Which series has piqued your interest from Issue #121 of the TV guide?
---
Don't miss the best educational content
At ClickView, we handpick the best upcoming educational TV programs to create a fortnightly TV Guide. This is a free service, available to all Australian educators.
---