How to celebrate NAIDOC Week 2022 with the ClickView TV Guide
2 mins read
Get up, stand up and show up. NAIDOC Week is here, and the week-long celebrations, commemorations and rallying for First Nations communities across the country are just getting started. With a standout selection of documentaries, animated series and programmes from Indigenous creators about to hit free-to-air TV, explore the significance of NAIDOC Week in your classrooms and check out our top picks here!
Documenting the legacy of Bangarra with Firestarter
Kicking things off, we're turning our attention to the must-see documentary delving into the one of the country's most powerful dance companies – the Bangarra Dance Theatre. 'Firestarter: The Story of Bangarra' chronicles the tale of three young First Nations brothers who created what would soon become a reckoning powerhouse in First Nations culture and performance. 
Navigating a landscape of loss, trauma and reclaiming of culture, Firestarter can only be defined as a historically important film exploring the humble roots of a dance group that would sprawl into one of Australia's leading performing arts companies. Featuring raw archival footage and interviews from those central to Bangarra's success, catch the documentary listed on our TV Guide this Tuesday on ABC TV.
The ABC of Evonne Goolagong Cawley
She's one of Australia's most successful and celebrated professional tennis players, and a proud Wiradjuri woman who continues to advocate for Indigenous youth today. Take a deep dive into the life and story of Evonne Goolagong-Cawley in a very special edition of 'The ABC of…'. Join David Wenham as he takes viewers through the ABC archival life of Evonne, who as a teenager turned the tennis world on its head, winning 14 grand slams. Along with telling interviews from the first Indigenous woman to win Australian of the year, discover the extraordinary life of Evonne like never before this Tuesday night on ABC TV.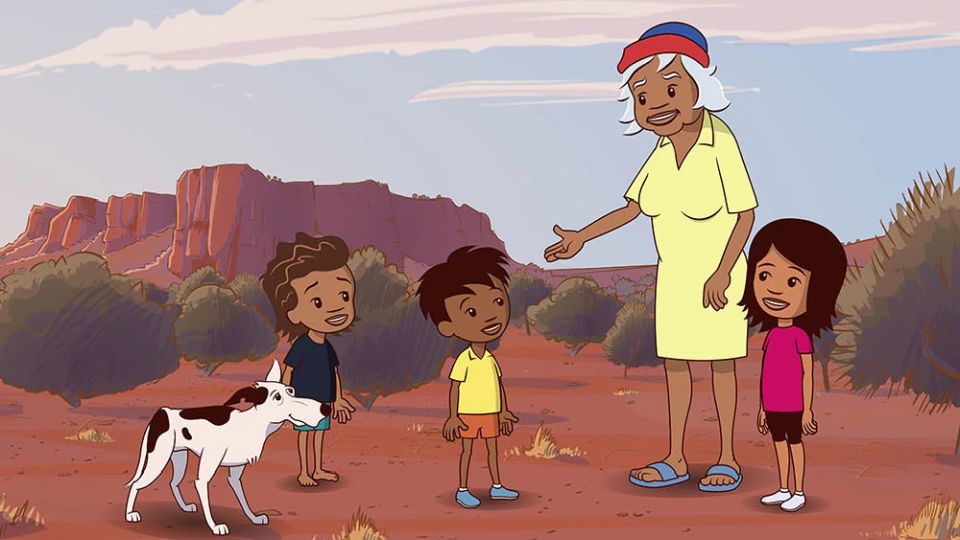 All new episode of Little J and Big Cuz
Little J and Big Cuz are back, along with Nanna and Old Dog of course, right on time for NAIDOC Week. Take your junior learners on adventures through the Aussie bush, salt water and desert country along with two First Nations' kids as they discover new things about culture, community and country. This ground-breaking Indigenous children's series is spoken in the Indigenous languages of Gija, Noongar, Torres Strait Creole, Palawa Kani, Warlpiri and Djambarrpuyngu. 
How will your school be celebrating NAIDOC Week this year?
---
Don't miss the best educational content
At ClickView, we handpick the best upcoming educational TV programs to create a fortnightly TV Guide. This is a free service, available to all Australian educators.
---