Why teaching never leaves you – World teachers' day
4 mins read
Wednesday October 5 marks World Teacher's Day, a very special occasion celebrated in more than 100 countries worldwide. Having come to ClickView from teaching in regional Victoria I can attest to what an extraordinary job teaching is and I can also vouch for the extraordinary work that teachers do every day.
Reflecting on my own time teaching I find myself thinking that the most rewarding parts of being in the classroom weren't when those overly ambitious lesson plans actually worked (a rare occurrence), or when students did particularly well on an assessment or project, rewarding though these moments were.
For me the most rewarding moments were the jokes swapped, the banter traded, sharing a moment of delight when a penny dropped or something clicked, the first greetings in the morning and the last farewells in the afternoon. It was the hundreds of fleeting, sometimes imperceptible, moments that, taken together, define what it means to be a teacher, to be part of a community that was simultaneously messy and complicated and vibrant and fantastic.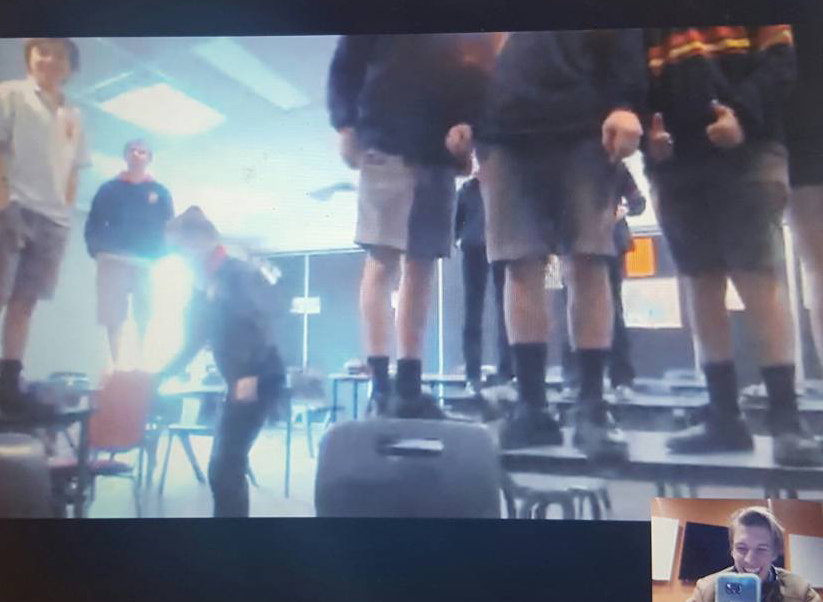 It's not because of the money or recognition that teaching remains etched into my soul, indeed it's a hugely challenging job with (scandalously) little material reward. Instead, I think teaching – the process of fanning the flames of curiosity, nurturing people trying to find their way, and indeed being nurtured in return – is a profession that rewards constantly in mysterious and intangible ways.
So thank you to all of my former teachers, my colleagues currently in the classroom, and students both past and present who have helped me to discover those secret rewards knowable only to those who have taught and continue to teach.
Videos for World Teachers' Day
To help ring in this special day I've gone through the ClickView Exchange and plucked out some programs contributed by our outstanding community of ClickView users that really showcase the power of teaching and education.
If you're already a ClickView customer you can access these videos as well as over 20,000 more through the ClickView Exchange, copy them to your personal workspace and push them in to your school's ClickView library. Otherwise, you can request a demo today.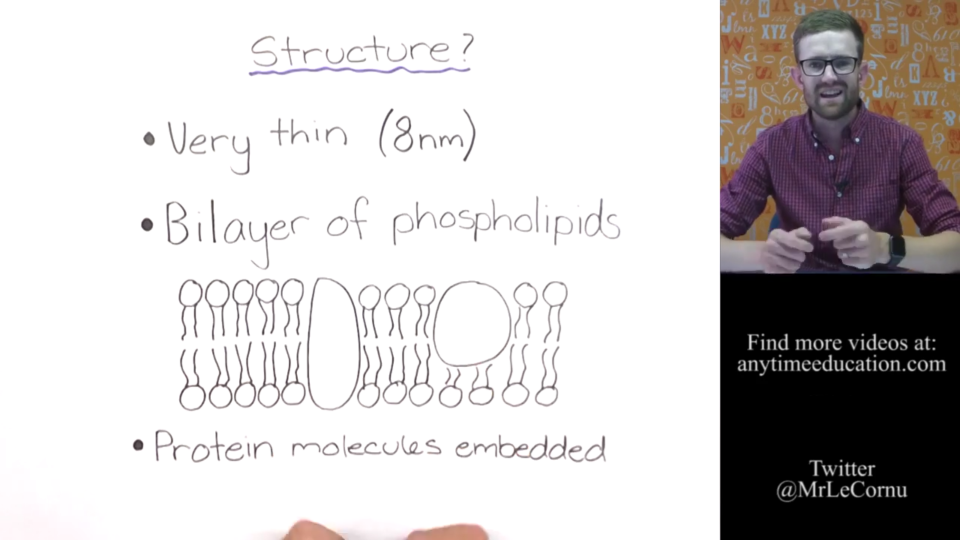 Flipped Education
One of the most rewarding aspects of my work at ClickView is working with dedicated, innovative and passionate teachers from around Australia who flip their classroom. Flipped education is a really exciting development in the use of video for transforming the way classrooms operate. To quote one of Australia's leading flipped educators, Jeremy LeCornu: Flipped education is all about maximising face-to-face time with students. The process allows for direct instruction to occur outside of class and tasks that enable deeper understanding to occur during class using the time saved. The teachers I work with hail from across Australia, New Zealand and the UK and each of them are unfailingly dedicated to their craft and it is nothing short of incredible. We have over three hundred flipped videos in the ClickView Exchange. You can watch the flipped classroom videos here.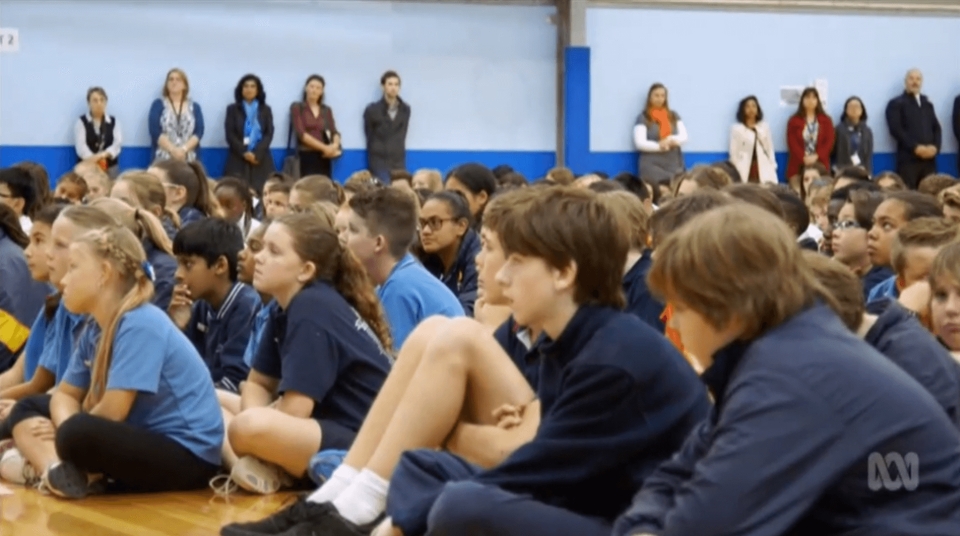 Revolution School
The four episode Revolution School followed the journey of a school in outer-Melbourne as it turned around its prospects and built a powerful culture to better the outcomes for its teachers and students. The school brought together expert researchers on teacher impact, literacy and school culture to help empower its teachers and students and lift its fortunes. The series is compelling viewing and highlights in an unvarnished manner the complexity, challenges and moments of joy that characterise the day-to-day operations of any school. Watch Revolution School here.
Inspirational Talks by Influential Educators
ClickView has recently begun recording talks delivered by influential educators across Australia. The Inspirational Talks by Influential Educators topic includes speeches on collective efficacy by Professor John Hattie, education for a better world by Emeritus Professor Colin Power AM and the Power of Teachers to Build a Better World by Professor Diane Mayer. These talks will form excellent conversation starters for staff-meetings and professional development as well serve as valuable reminders about the enduring power of education and teachers. You can access the topic here.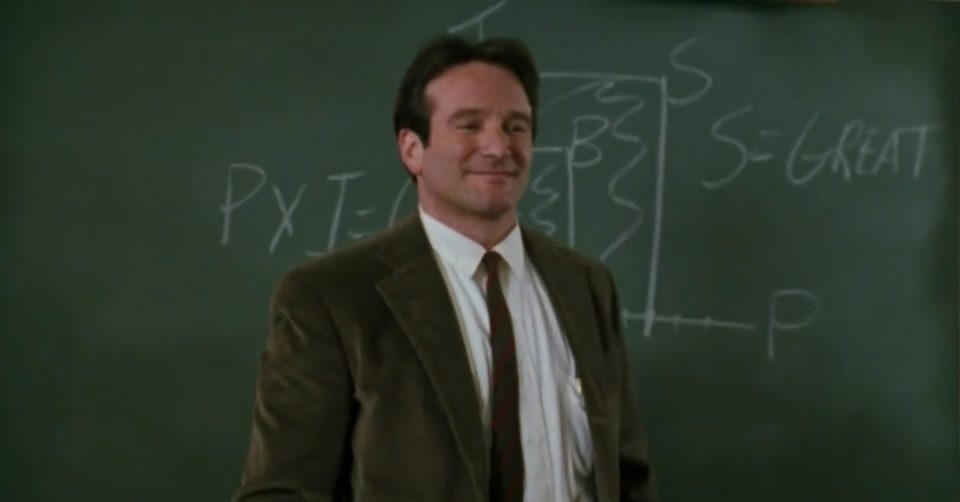 Dead Poet's Society
When I moved out to the country to teach the two films that were most often cited by my friends and family were Dead Poet's Society and Wake in Fright. Thankfully, teaching proved to be more the former than the latter. Dead Poet's Society, although heightened by Hollywood writing, succeeds at conveying that classic story of the inspirational teacher. Almost everyone can remember that teacher who stuck with them, pushed them to go further, try harder, take risks or just generally fostered a class you looked forward to everyday. Dead Poet's Society is powerfully evocative in helping reflect on those teachers that had a profound impact on our own lives and reminds us of the truly inspirational potential that teaching harbours. Watch it here.
If you have any suggestions for programs currently on free-to-air television that you feel would make a great resource for teachers and students feel free to contact us: content@clickview.com.au