Primary Catalogue
Finding My Magic: Series 2 - Children\'s Rights Series
Series: Finding My Magic: Series 2 - Children's Rights Series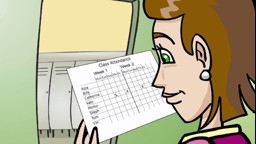 Kate is missing school to look after her younger brothers while her mother works. She tells her mother and her teacher finds a way to get Kate back in school and the children learn about the right to education.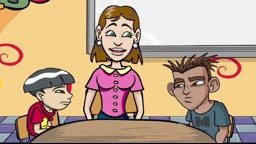 Morko arrives at school and immediately targets Tom for bullying. Tom has help from his dad and teacher, and learns to stand up for his right to be protected from harm, while Morko uncovers his caring side.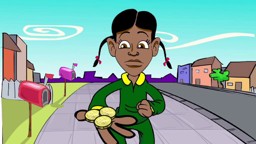 A neighbour takes advantage of Catherine by getting her to do the paper rounds for her. When Catherine's mother and Mench find out about the situation, Catherine learns about the right to be protected from exploitation.
The children present class projects about the rights of children and Catherine tells the class about the Stolen Generations. They all learn the importance of rights and responsibilities.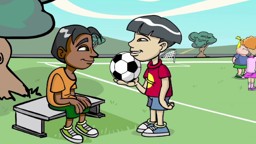 Vin arrives from India and is initially treated unfairly because of his beginner-level English. The children learn about the right to be treated fairly.
Kate's teeth are hurting because of neglect and poor diet. Kate sees the dentist and learns about good dental care, healthy eating and the right to the best healthcare and information.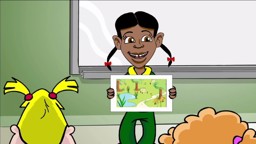 Catherine has a great idea for the redevelopment of school land. Catherine finds a way to have her idea heard and learns about the right for children to be listened to by adults.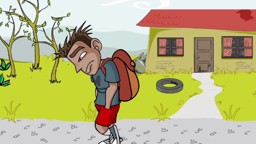 Morko is living in unacceptable conditions and Catherine's mum, through her agency, helps Morko's dad to get back on track. The children learn about the right to a basic standard of living.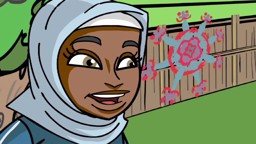 After having fun at Vin's Holi celebration, the children are upset to hear about discrimination against Azra's sister Reema, for wearing her hijab. The problem is solved and the children learn about respect for each others' religions and cultures.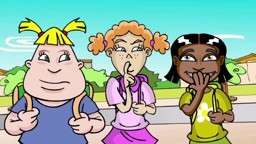 Kate looks at Tom's private diary but soon finds out how wrong that was. The children learn about the right to have their privacy respected.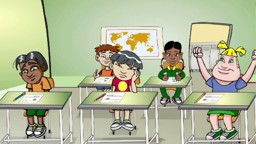 Tom is struggling with maths and is upset when his parents arrange tutoring sessions that clash with soccer training. Tom improves and learns the importance of having adults do what is best for children.
---