Eccentric Elmore's obsessive love of words and language comes in handy when his employee Izzy needs a hand with improving her grammar skills.
Library: Secondary
Audience: Junior - Middle Secondary (Year 7-10)
Rating: E
Subject: English
Release Date: Term 2, 2015
Produced: Australia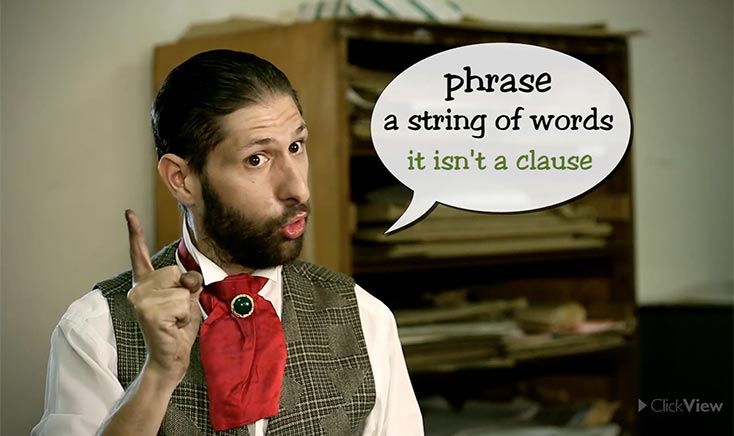 Izzy Learns About Clauses
When Izzy struggles to organise all of her great ideas for her school's 'grammar battle' about whether cats or dogs are better, Elmore enthusiastically offers helpful tips on how to construct effective sentences. Understanding various clause structures just might be the missing ingredient to Izzy's successful presentation.
ACELA1534, ACELA1545
Additional Resources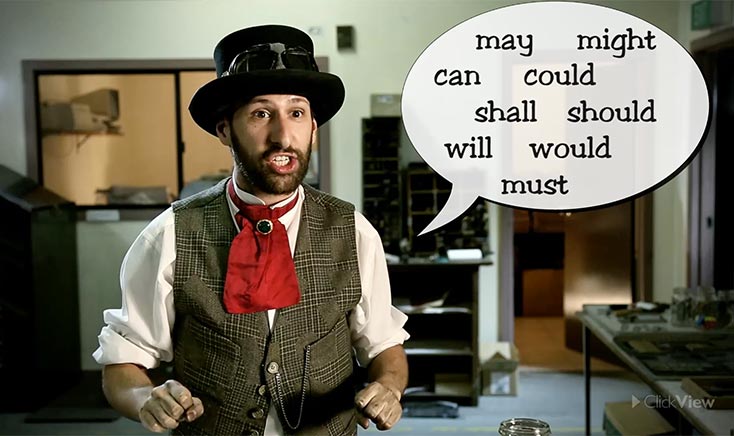 Izzy Learns Modality and Nominalisation
Elmore is trying to construct the perfect movie trailer and Izzy wants to win an upcoming school debate. The secret to success might just lie in their abilities to use high modality language and nominalisation to improve the persuasiveness and strength of their presentations. Understanding when and how to use decisive language is an important skill for all students of English to learn.
ACELA1536, ACELA1546
Additional Resources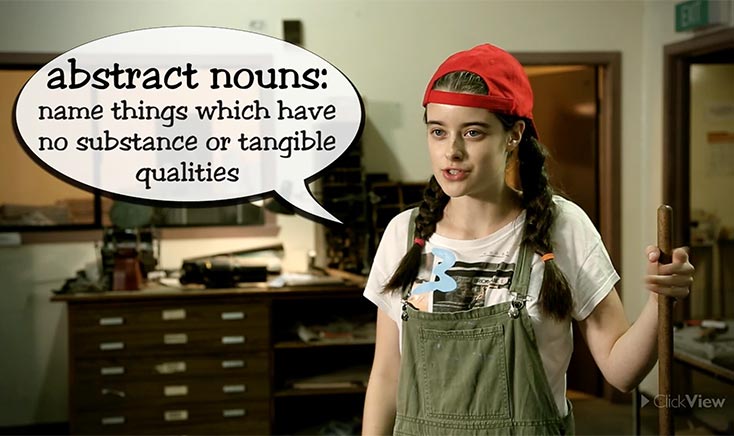 Izzy Learns Abstraction and Technical Language
Izzy and Elmore are both preparing speeches they have to give at upcoming conventions. It's a perfect opportunity for Elmore to help Izzy improve her presentation by employing techniques for academic and technical writing. Abstraction, jargon, nominalisation and more sophisticated clause structures are introduced within the context of Izzy's unique speech about her favourite pet: cats.
ACELA1559, ACELA1570
Additional Resources
Want to know more about this series?
We would be more than happy to come to your school and show you how our exciting educational content can help improve learning outcomes.
Request a demo