Welcome, you can now sign into ClickView
ClickView is now available for all Primary, Secondary and P-12 government schools in Victoria, which means your school has access to thousands of curriculum-aligned videos and resources. Sign into ClickView below to access thousands of rich educational videos and resources for your lessons.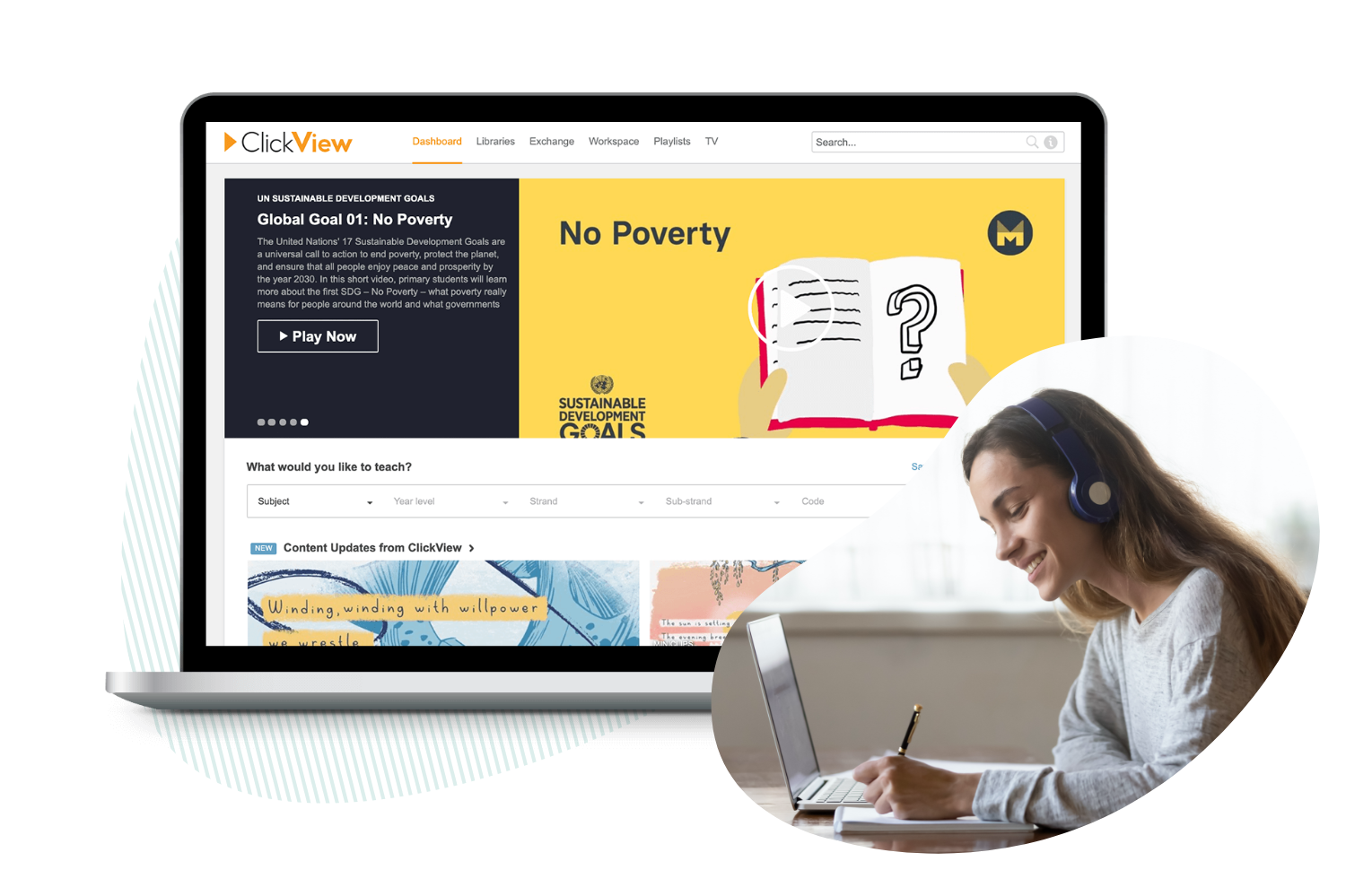 School Closures – Tips on delivering remote lessons
ClickView is here to help. We've put together some simple yet practical ways to utilise ClickView to keep remote students engaged in the event of school closures.
Read our School Closures guide here. A must-read for all staff. Share this with your staff.
All staff and students can access ClickView from home. Share the walkthrough videos below with staff and parents.
All videos we produce come with lesson plan resources. We are preparing a suite of resources to help deliver lessons remotely – coming soon!
Register for our webinars on teaching remotely.
Watch the tutorials on the new Teaching Remotely Training Channel.
ClickView Walkthrough: Teachers
ClickView Walkthrough: Students
Book your staff training for 2020
We want all staff at your school to feel confident using ClickView. Book a training session for all staff or a department meeting to get the most out of ClickView in the classroom.
Book your staff training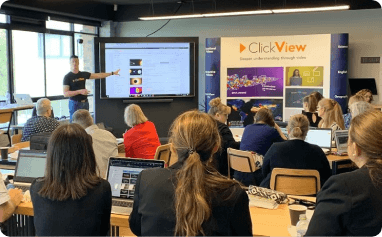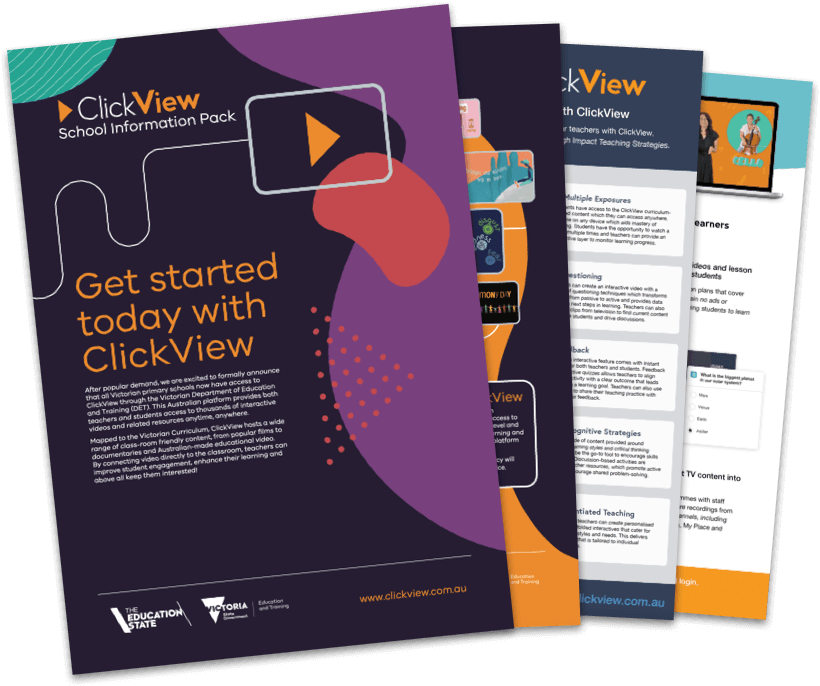 Take your lessons to the next level with video
This Starter Pack includes information for staff and parents about ClickView's features such as interactive videos, TV content, video library and supplementary resources. Maximise ClickView's features and benefits available to you by incorporating it within your lessons.
Download the ClickView Starter Pack
Free Special Dates 2020 Calendar
The ClickView Calendar is a valuable teaching resource to help keep track of upcoming celebrations and commemorations. It links to important educational videos and resources that align with events throughout the year. These include Harmony Day, Anzac Day, Science Week and many more.
Download Special Dates Calendar for Primary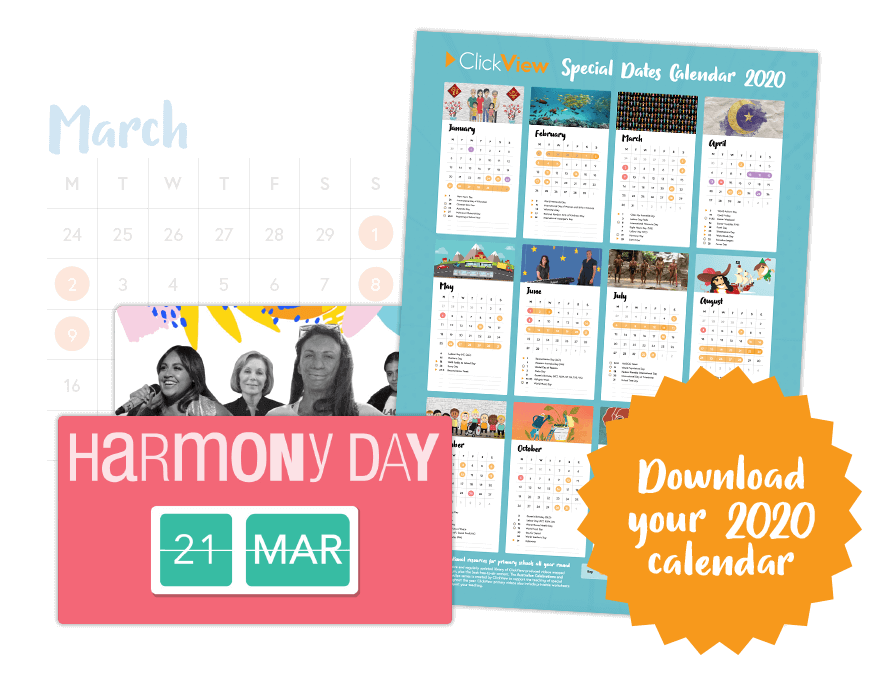 Get Started with Video Tutorials
Watch the following short videos for a quick overview of some of the key ClickView features.
How do I log into ClickView?
This quick video shows you how to log into ClickView. The process applies to both staff and students.
How do I search for content?
There are two types of search on ClickView: A general keyword search and a search tool based on the Victorian curriculum mapping.
How do I play and share content?
Learn how to play ClickView videos, access closd captions and printable resources, and how to share content to your students.
Webinars
You have acess to free training webinar sessions. Get the most out of ClickView through short, easy to follow training sessions led by our advisors. Find a variety of webinars for all staff members including teachers, IT technicians, and school leaders.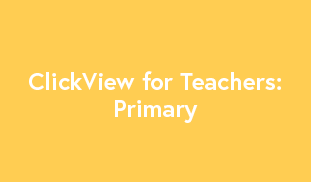 Victorian Government Webinar: ClickView for Primary Teachers

Join this free webinar to learn how ClickView can be used as a teaching and learning tool in your classroom to support engagement and drive student learning outcomes.
Past webinar recordings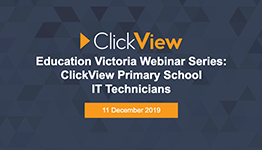 Primary Webinar
ClickView for IT Technicians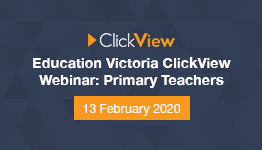 Primary Webinar
ClickView for Teachers
---
ClickView FAQs
Our Product Specialists are on hand to help you make your experience as seamless as possible. If you would like further support, please visit our Help Centre.
Who can access ClickView?
ClickView is a video learning solution that both teachers and students can access. ClickView is a cloud-based solution meaning it can be accessed at home and at school, anywhere, anytime.
What training and support will be available?
ClickView will support your training needs every step of the way. We provide Professional Development sessions which can be catered to meet your learning style. They include a series of ClickView training webinars, academy events, training channel and on-site staff training sessions.
I am new to ClickView, how do I log in?
If your school is not in the SSO dropdown menu, sign in with eduPass.
Is ClickView a safe learning environment?
ClickView uses authentication to access the closed system. Content can only be accessed by those that have a log in. Student viewing is governed by a rating system determined by the school and all data is stored in Australia therefore governed by Australian Law.
Get started with ClickView
Access thousands of educational videos and supplementary resources designed for your lessons.
Sign into ClickView