Formative assessment strategies
Use ClickView interactive videos to formatively assess your students on any topic or unit of work. You can add an interactive layer of inbuilt questions or problems to any existing video. Choose from a range of different question types such as multiple choice, short answer or annotation. With interactives, you have effective formative assessment strategies and resources at your fingertips.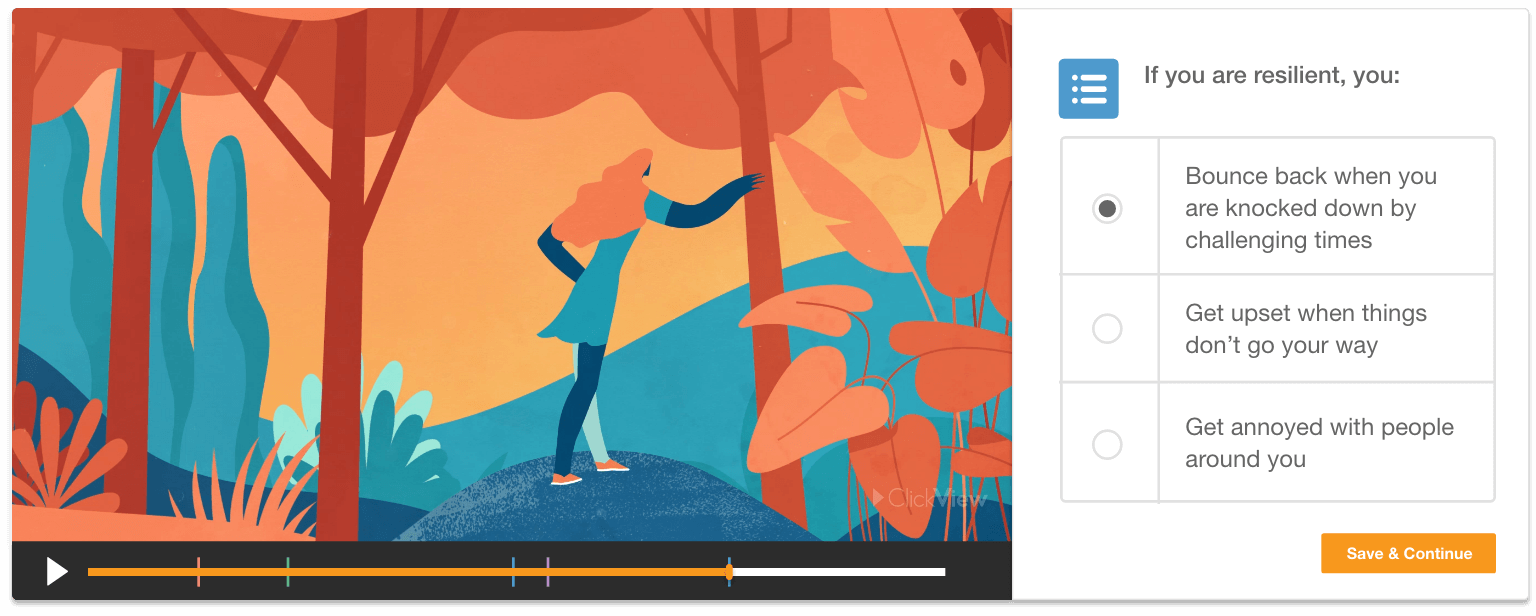 Customise any video with questions or bonus content
Multiple Choice

Short Answer

True or False

Annotation

Image

Missing Word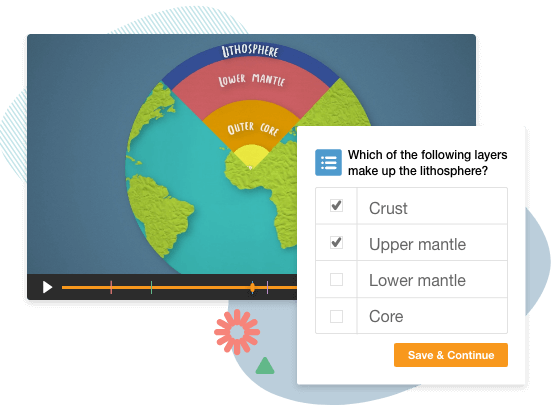 Multiple choice
Multiple choice questions are useful for checking whether students have learned facts, such as dates or formulas. There's one correct answer, but often multiple reasonable options presented. The answer should use terminology the students are familiar with.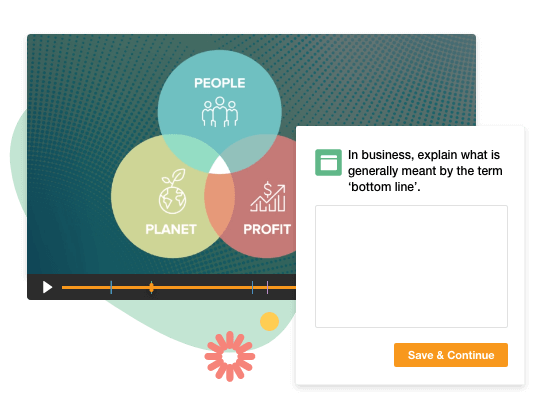 Short answer
Short answer questions assess basic knowledge and understanding on a topic before more in-depth questions are asked. They require students to develop an answer from an open-ended question.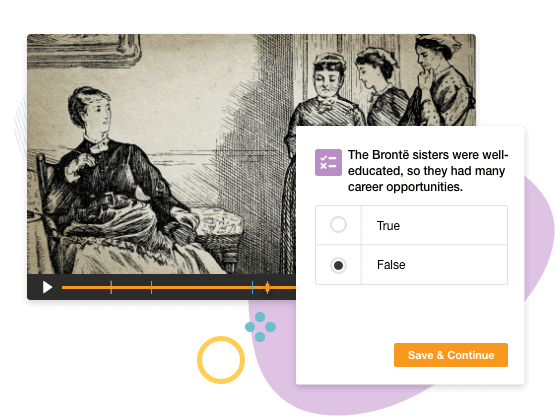 True or false
True or false questions can be used to stimulate memory and thinking on a particular topic. They can help to test retention of specific information, as well as general subject or topic material.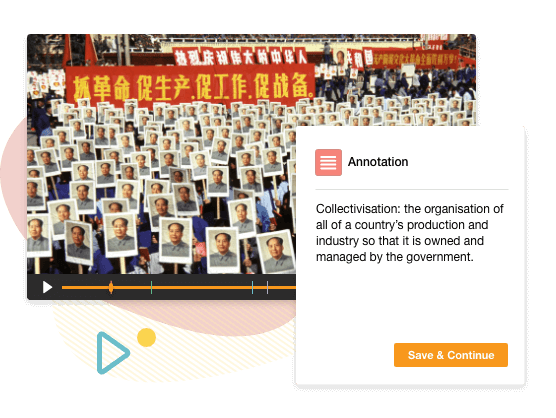 Annotation
Annotations are used by educators to set learning intentions at the beginning of the video. This may include differentiated goals for students. Annotations require students to engage in active reading on a particular topic and can be used to scaffold learning.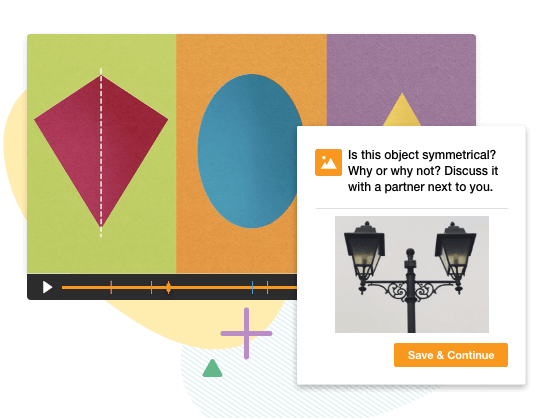 Image
Upload an image, like a photo, infographic or logo, to appear during a video when you screen it for your students.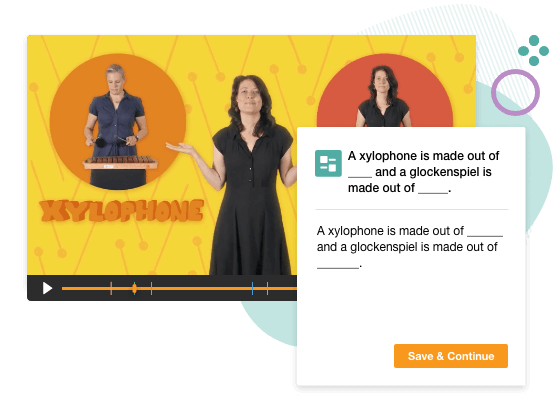 Missing word
Missing word questions are an effective way to test the ability of students to recall specific information on a topic. They need to insert the correct 'missing word' into the blank space to demonstrate their understanding.
How can I formatively assess my students?
Formative assessment is integrated into the teaching and learning process. It can take many forms, such as in-class verbal or written questions or completing a self-assessment. While formative assessment can help teachers identify learning needs and concerns, it can also help students develop a greater understanding of their own strengths and weaknesses. This can help them take greater responsibility for their own learning.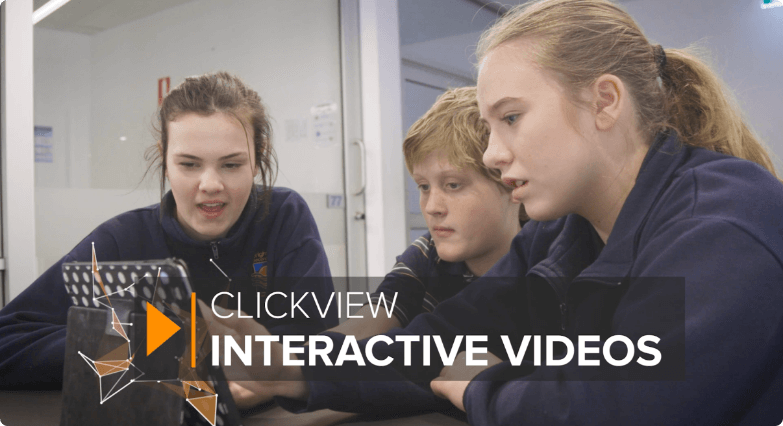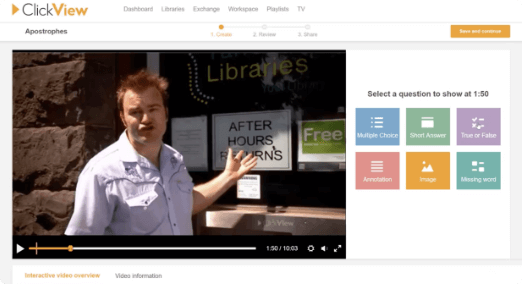 Formative assessment strategies for the classroom
Useful formative assessment strategies include:
Asking questions to individuals or groups (verbal or written)
Incorporating self or peer assessments
Using exit slips at the end of a lesson, to gather feedback from students on what they've understood or need help with
Creating interactive videos to gather student data about topic understanding
Encourage students to critically reflect on content
Interactive videos help engage students in active learning, developing skills in higher order thinking and critical reflection. Using interactive videos in the classroom can help your students deepen their learning by:
Evaluating what they are viewing
Checking their topic or concept understanding
Reflecting on what they have learnt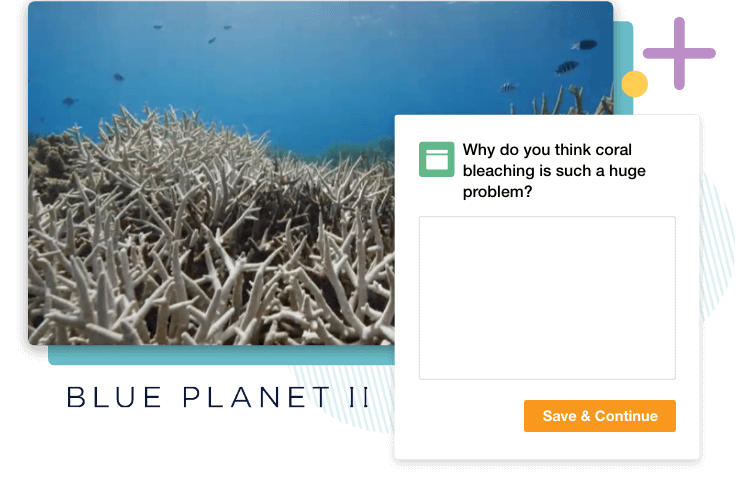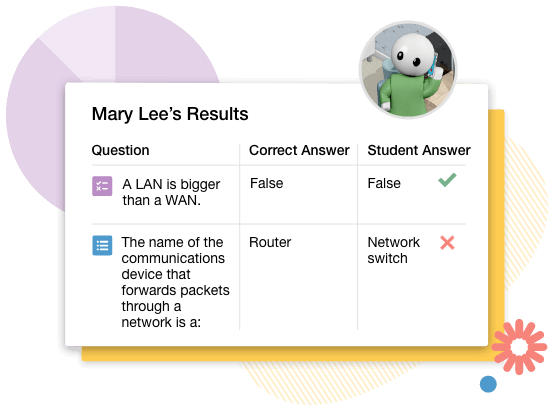 Built-in analytic tools provide insight into student progress
ClickView's built-in analytic tools provide comprehensive information on student progress, making them a useful formative assessment resource for teachers. Use interactive video to create and set questions for your students to complete. The results will be sent direct to you, so you can assess your students and check their level of concept or topic knowledge.
Target your teaching to boost student outcomes
Discover any gaps in your students' understanding. These analytics provide valuable insights that can help you to measure how your class has grasped a particular concept. They can also help you further target your planning and teaching to improve student outcomes.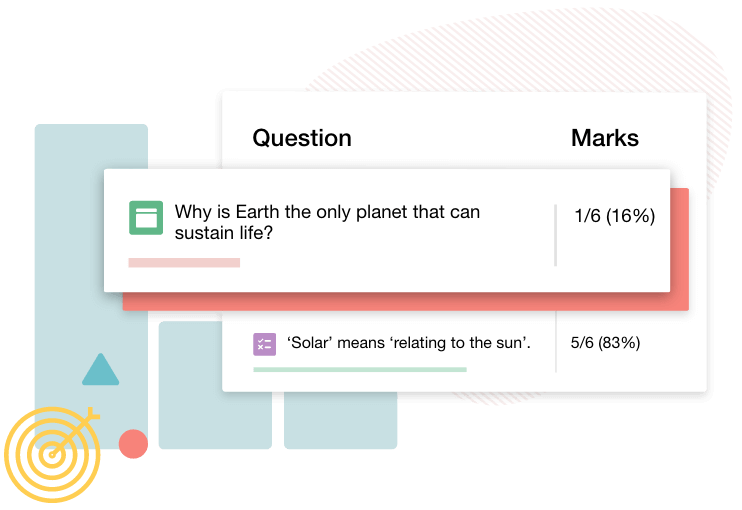 "Students watch a lot of videos but don't necessarily consume the information. Interactive videos ensure the students think about the content presented."

Jeremy LeCornu, Digital Learning Coordinator
Brighton Secondary School