Free teaching resources for all schools
ClickView offers thousands of high-quality educational videos suitable for primary schools, secondary schools and further education settings. All schools - including those without a ClickView subscription - can access our curated taster collection of free teaching resources, designed to promote student engagement and deeper subject understanding. Free videos, sample lesson plans, sample ATOM study guides and more can save you valuable preparation time. All ClickView-produced content in our library has been developed by subject experts to align with the Australian Curriculum.
Videos
Watch some of the great educational videos we have in our library to inspire your teaching. While you're there, be sure to check out the accompanying lesson plan resources for ideas to implement in the classroom (and save yourself some time).
The Impact of Tropical Cyclones
Jane Austen's World: Pride and Predjudice
Climate Zones of the World
Prospero and Caliban: The Tempest
River Landforms of the Upper Course
Social Connectedness and Isolation
Global Atmospheric Circulation
Origins of the Aztec Empire
The Rise of Hitler in Germany
The Renaissance, Scientific Revolution and Enlightenment
Line Graphs: Gradients and Midpoints
Perfect Squares and Square Roots
Survey Data: Collecting and Displaying
Poor Communication and Body Language
What is Digital Citizenship?
Acute Cardiovascular Responses
Energy of Orbital Systems
Nuclear Power: Risks and Benefits
Choosing What to Investigate
Psychology Concepts: Stress as a Biological Process
Poetic Devices: Onomatopoeia
Psychology Concepts: Managing and Coping with Stress
Psychology Concepts: Stress as a Psychological Process
Introducing Trigonometric Ratios
Numeracy in Hospitality: Set Menus
CSR: The Triple Bottom Line
Business without Borders: Selling Products Globally
Engineering Solutions: Impactful Materials
Safety in the Domestic Kitchen
The Food Standards Code: FSANZ and Food Safety
Developing Technological Solutions
ATOM Guides
Our ATOM study guides contain a breadth of information to support the learning and teaching of set texts, documentaries and feature films. Most guides include a synopsis, curriculum links, various teaching activities (including extension activities) and teaching notes.
Lesson Plans
Our lesson plan resources provide an excellent jumping off point when studying or revising a unit of work, film or literary text. Lesson plans in our teacher packs include video outcomes mapped to the curriculum, suggested activities (including lesson time allocation) and more.
Posters
Posters are a great visual aid for the classroom, particularly for younger students. With content tailored to different subject areas, there's a poster for your Science lab, Maths classroom, Drama studio or wherever you need it.
Presentation Slides
Presentation slides work similarly to video, highlighting material in an engaging way for students. Offering a combination of text and visuals, slides appeal to a wide range of students with varying capabilities.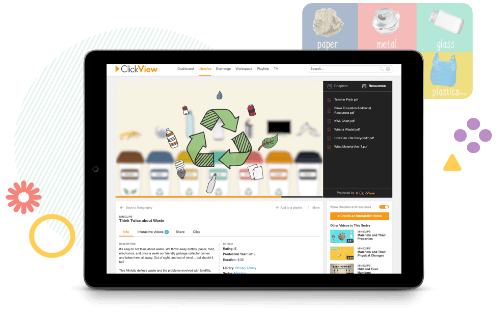 Primary resources
From Miniclips to posters and lesson plan packs, you'll have plenty of teaching ideas for the primary classroom. Reinforce concepts by revisiting posters or presentation slides, dive deeper into a theme using structured lesson planning or create an engaging hook for your lessons using Miniclips.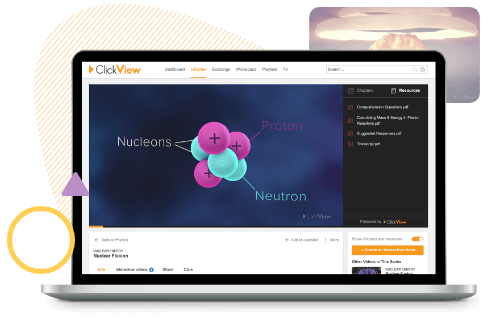 Secondary resources
The ATOM Study Guides are perfectly pitched for senior educators and students, and accompany many of the feature films and documentaries in our collection. Posters provide useful visual clues for languages, Maths and Science.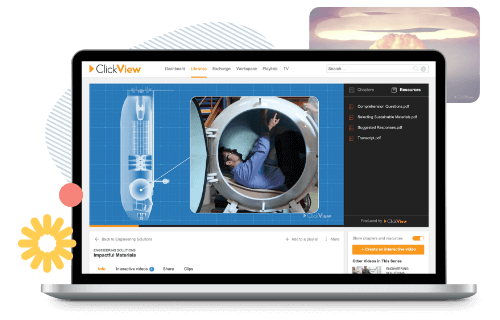 Further education resources
We're working to develop our range of resources for higher education to support you in your teaching. You can currently access information about how to create interactive videos for formative assessment, as well as our popular video titles for tertiary students.