A ClickView original series
This outstanding series designed for Years 10 – 12 students and their teachers explores challenging and important issues surrounding pornography such as misogyny in pornography, pornography versus reality, pornography addiction and the sharing of intimate images.
Starting the conversation about respectful relationships
As an educator, you're in the unique position of being able to facilitate important, if challenging, conversations with your senior students. ClickView's original Respectful Intimate Relationships series has been specifically designed to give you the tools and resources you need to teach these topics with confidence.
Series synopsis:
A cast and crew film a pirate-themed series about respectful intimate relationships. Through four episodes, they discuss and explore topics including:
How pornography is made for the 'male gaze'.
Recognising and seeking help for pornography addiction.
The impact of non-consensual sharing of intimate images.
Privacy, sex shaming, revenge porn and victim blaming.
Misogyny and stereotypes in pornography.
The importance of consent and open conversations about sexual needs.
Equipping young people with media literacy and body safety skills
The four videos created for senior students are supported by an excellent five-part professional development series. This behind-the-scenes breakdown will help teachers develop and deliver a series of lessons about these important topics.
Any respectful relationships discussion should have the issue of enthusiastic consent front and centre. By equipping our young people with strong media literacy and body safety skills, such as the ability to distinguish fantasy from reality, they will be more likely to identify and reject problematic behaviours in the future.
Free resources: Behind the Scenes of Respectful Intimate Relationships
Discover all four full-length episodes free to share with your students. Each episode comes with a pack of printable supporting resources to use in your lessons.
Note: Series is M rated and suitable only for senior students under supervision.
Behind the Scenes of Respectful Intimate Relationships: A Teacher's Guide
5 videos | Secondary
Discussing pornography openly and honestly can be one of the most important things we do as educators to help young people navigate their way into adulthood. Young people need our help to contextualise what they see online and build their critical thinking skills.
The behind-the-scenes teacher series includes conversations between Catherine Manning from SEED Workshops and ex-AFL star and teacher Glenn Manton. Together they explore the important ideas and issues raised in the Respectful Intimate Relationships videos.
These include:
Creating 'safe spaces' to discuss these ideas with students free of judgement.
Practical tips and ideas to start and continue the conversation.
Getting school administration and community support.
Webinar: Respectful Intimate Relationships
10 September, 2020
Educating young people about respectful relationships is one of the most significant tasks a school community can undertake. In this webinar, we sat down with CEO of SEED Workshops Catherine Manning to discuss what makes the topic so difficult to teach, and outlined some strategies to ensure your school programs are as effective as they can be. We also showcased the brand new ClickView series supporting your teaching about respectful intimate relationships and how pornography can impact on young people's perceptions of them.
Watch the webinar recording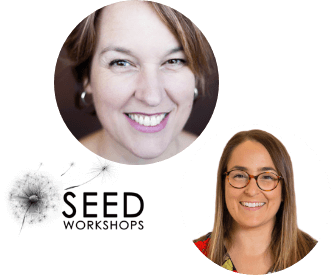 Join over 4,500 schools and institutes who enhance teaching
and learning with ClickView
Our extensive collection of rich video content and teaching resources is there for you, to help deepen your students' understanding. Get in touch for your free trial and staff demo today.
Try ClickView for free