Sustainability
Our engaging playlists have been designed to help you deliver meaningful lessons on sustainability.
Promote critical thinking, conversation and global citizenship among your students, while encouraging proactive climate action in the classroom and beyond.
A focus on sustainability
Explore ClickView's suite of sustainability-focused video content, curated to complement the Australian Broadcasting Corporation's innovative WebAR experience, Mt Resilience.
Explore Mt Resilience
ClickView's thought-provoking video playlists explore a range of sustainability topics, including:
climate change
pollution
natural resources
natural disasters and more.
Each playlist includes clips and documentaries for both primary and secondary students such as Miniclips, Behind the News, War on Waste, Project Planet, 2040, Big Weather (and How to Survive It), Full Proof, Scope, Elaspiens, Curriculum Karaoke and Phenomenom.
TV Series, Films and Documentaries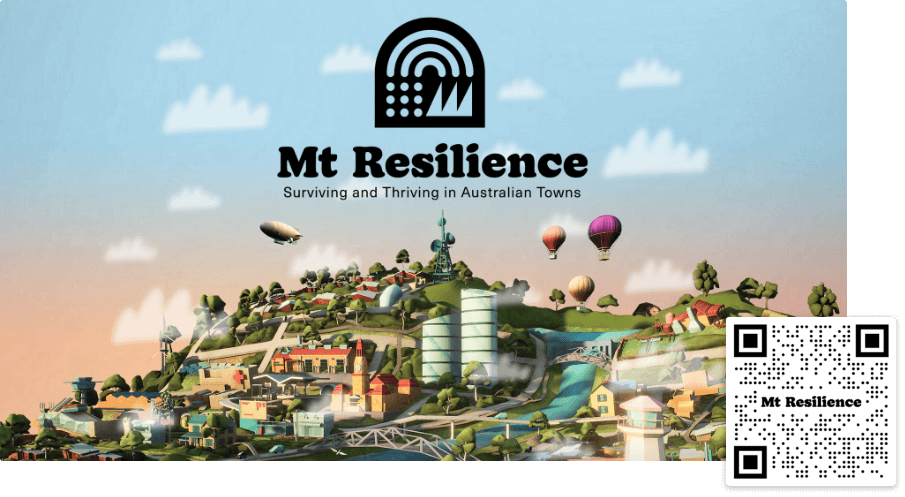 Explore ABC's Mt Resilience interactive VR experience
Mt Resilience delivers a highly detailed 3D model of a town designed to visualise climate and disaster preparedness concepts in stunning art and animations. Discover how an everyday Australian town can survive extreme weather and adapt to our changing climate, including intense bushfires and severe storms.
Mt Resilience is part of the Your Planet initiative and extends ABC TV's series Big Weather (and How to Survive It) presented by Craig Reucassel. Narrated by Ursula Yovich and Nate Byrne, it was developed in collaboration with CSIRO, The Bureau of Meteorology, Firesticks Alliance, more than 35 leading experts in climate and resilience research, and Australians with firsthand lived experiences.
There's no need to download an app to visit Mt Resilience, with WebAR experiences built for web browsers and delivered on mobile and tablets.
Explore Mt Resilience
Free Sustainability Brochure
Our sustainability brochure has been designed to share with your staff and further support their teaching of these important topics.
Download the brochure for full details of ClickView's sustainability playlists, TV series, films and documentaries.
Get free brochure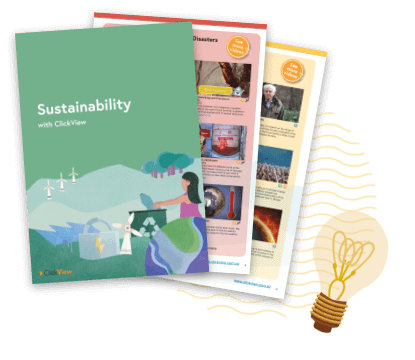 Want more free teaching resources?
We release free primary teaching resources, videos and lesson plans every term. Subscribe below to receive the latest free primary resources.
Please send me free resources