Get GIFy With It!
Learn how to bring your own GIF to life
As part of #Litfest2444 we're bringing our workshop to you. Whether you're back at school or learning from home, we've gathered everything you need to bring your own GIF to life. From understanding animation theory to the practical steps and tools you need to begin animating, this is the place to get started.
Let's get started!
Follow these four easy steps to create your own GIF
In this online tutorial, you'll learn all about the fundamental principles of animation, the ins and outs of the creative process, and how to make a GIF. Set aside around two hours to complete this workshop.
Happy animating!

What you'll need:
• Pen and paper
• A device like a laptop, iPad or desktop computer.
Step 1 – video tutorial
The 12 Principles of Animation
From the GIFs we send on our phones to blockbuster films on the big screen, we're all familiar with animation. But how do animators create such beautiful and appealing work? By using the 12 principles of animation. In this video you'll discover more about each of these principles.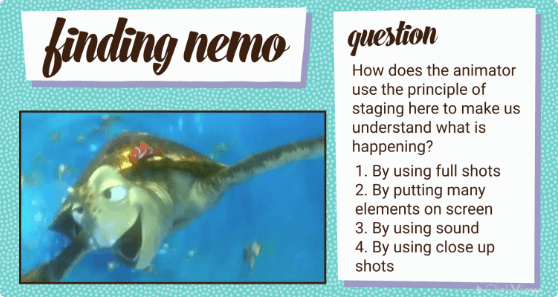 Step 2 – interactive quiz
Quiz: The 12 Principles of Animation
See if you can spot the 12 principles in action by taking a short fun quiz.
Start Quiz
Step 3 – video tutorial
The Creative Process
Beautiful ideas and stories don't just appear out of thin air. They're built with intention and care, and enhanced with effective workflows and processes. In this video, you'll learn how to develop your idea, give your project a title and logline, as well as draw up a storyboard.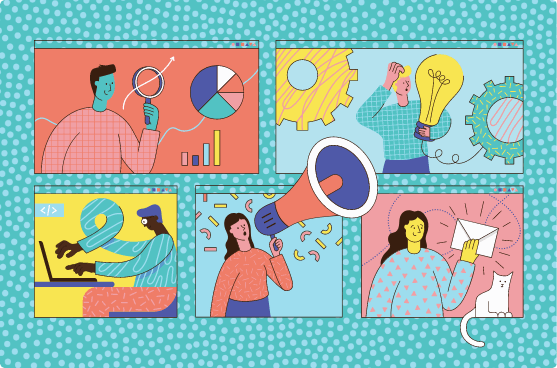 Step 4 – download resource pack
Begin creating your own GIF
Now it's time to get animating. Download your resource pack for everything you need to continue your animating journey.
Download Resource Pack