2020: ClickView in review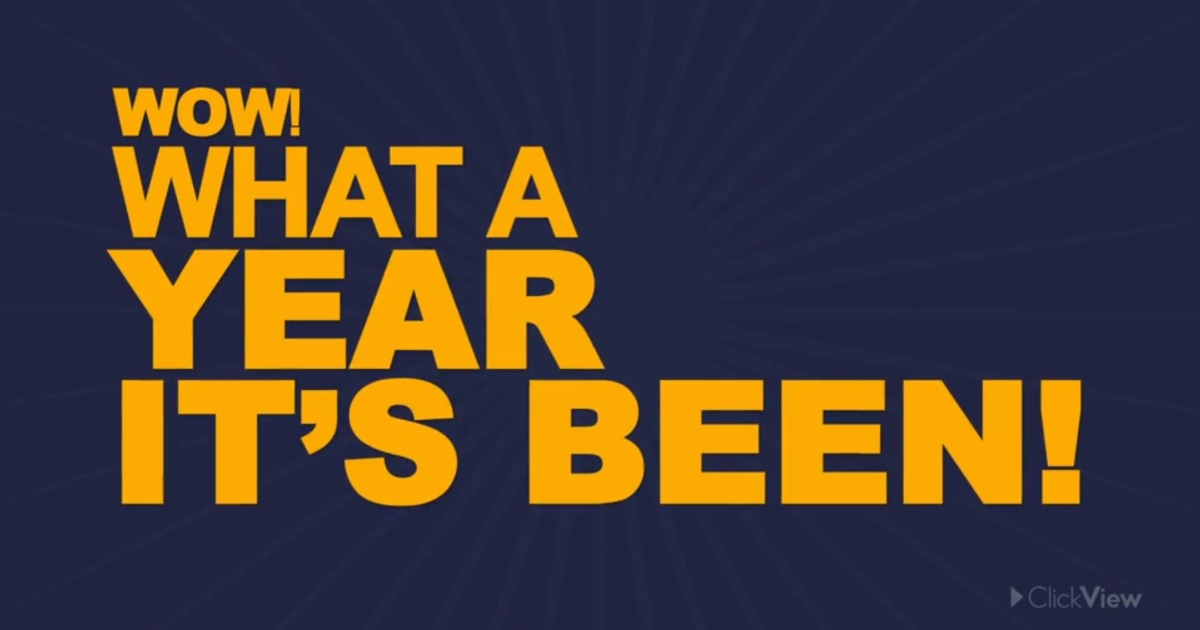 2020 in Review
2020 has been a year like no other. No one could have anticipated the challenges and obstacles educators would face. So before we kick 2020 to the door, see how ClickView was used by teachers and students this past year.
How many students logged in this year?
What were the most popular subjects?
How many interactive videos were made?
How many people attended training webinars?
What was the most requested TV program?
How many videos did teachers upload to their Workspace?
What were the top 5 searches?
What was the most-watched video?
Thank you for all your hard work throughout 2020 and remember to check out our December Production Release post to find out what's coming next year!
Wishing you all a safe and happy holiday period and we look forward to working with you in 2021.
Related Articles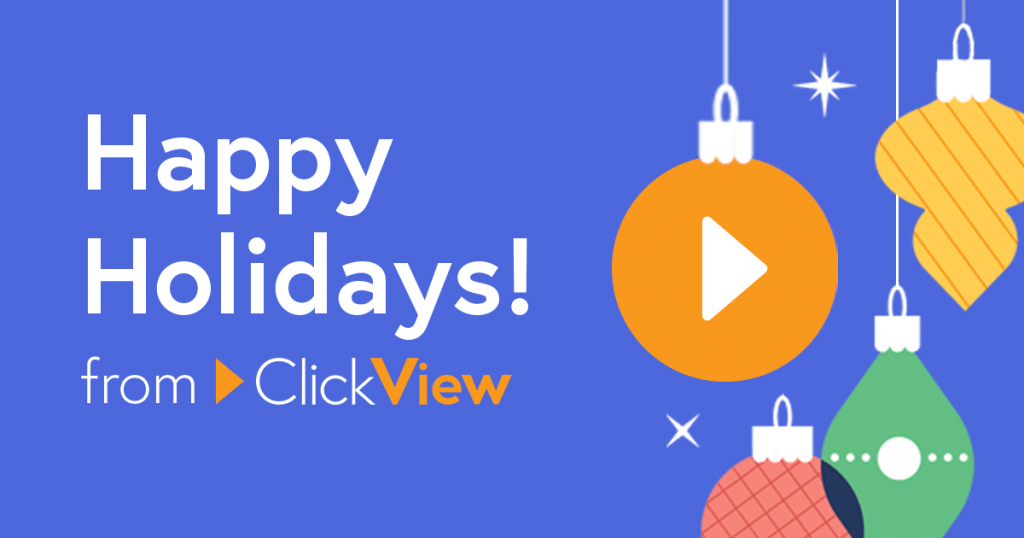 Happy Holidays
Press Releases
ClickView, Australia's #1 video education platform, expands into US schools
Download PDF
---
Winners announced in the nationwide hunt to find Australia's most inventive students
Download PDF
---
70% of Australian high schools now have access to lessons in pornography vs. reality
Download PDF
---
The nationwide hunt is on to find Australia's most inventive students
Download PDF
---