All we want for Christmas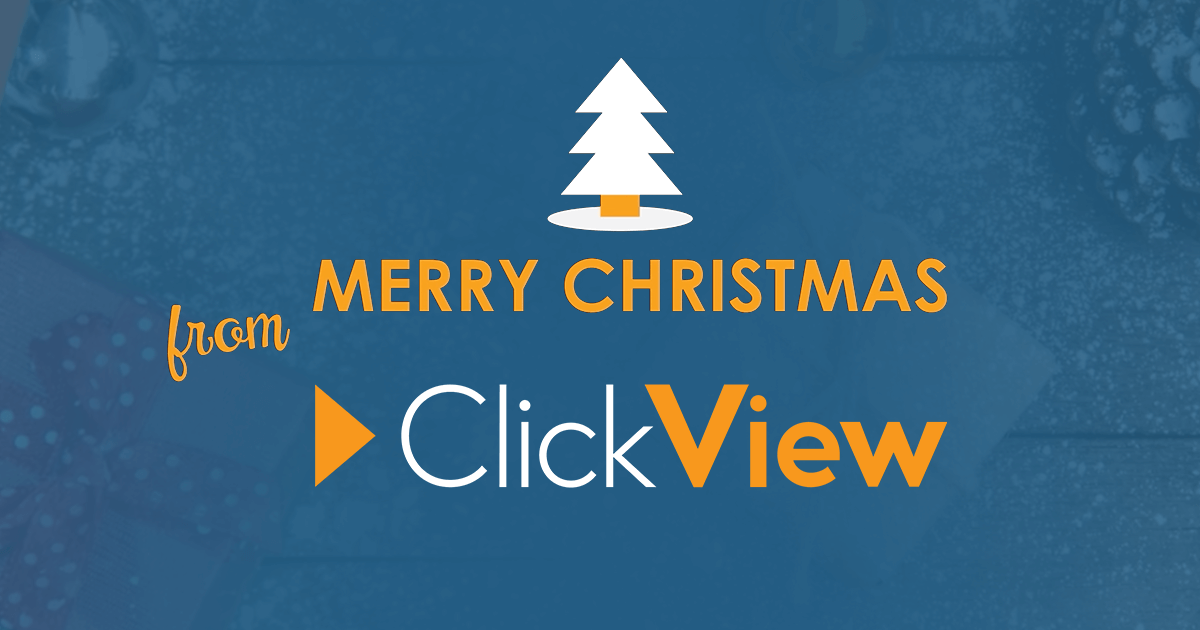 All we want for Christmas
2021 may not have been the year we hoped for, but we're ending the year with high hopes for 2022.
Thank you for all your hard work throughout 2021 and remember you, your colleagues and students will have access to ClickView throughout the holiday period, which means you can set some great holiday viewing to set your students up for a great 2022. It's also a perfect way to delight and entertain the family on those wet summer days.
Wishing you all a safe and happy holiday period and we look forward to working with you in 2022.
Related Articles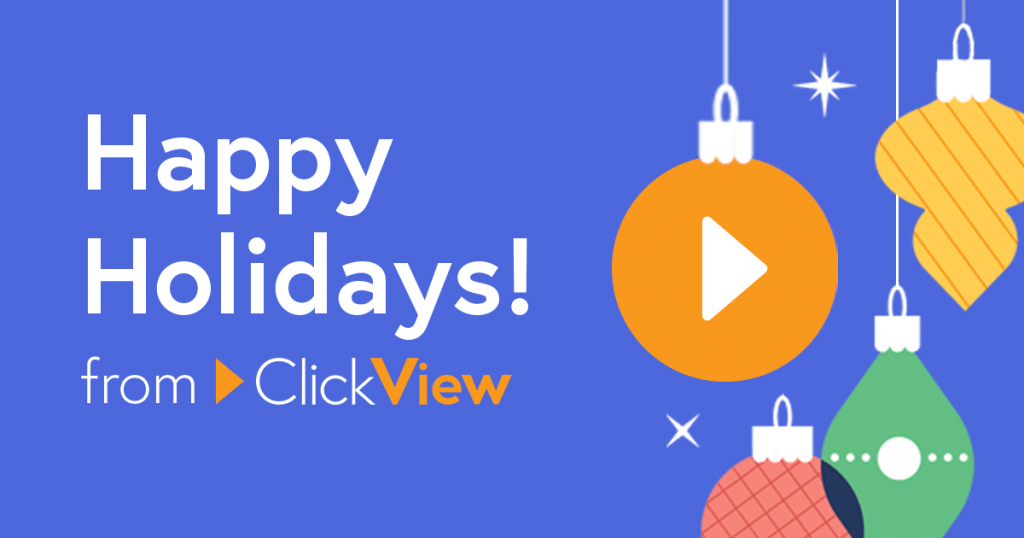 Happy Holidays
Press Releases
ClickView, Australia's #1 video education platform, expands into US schools
Download PDF
---
Winners announced in the nationwide hunt to find Australia's most inventive students
Download PDF
---
70% of Australian high schools now have access to lessons in pornography vs. reality
Download PDF
---
The nationwide hunt is on to find Australia's most inventive students
Download PDF
---