ASI winner Eric is charging ahead with his new study app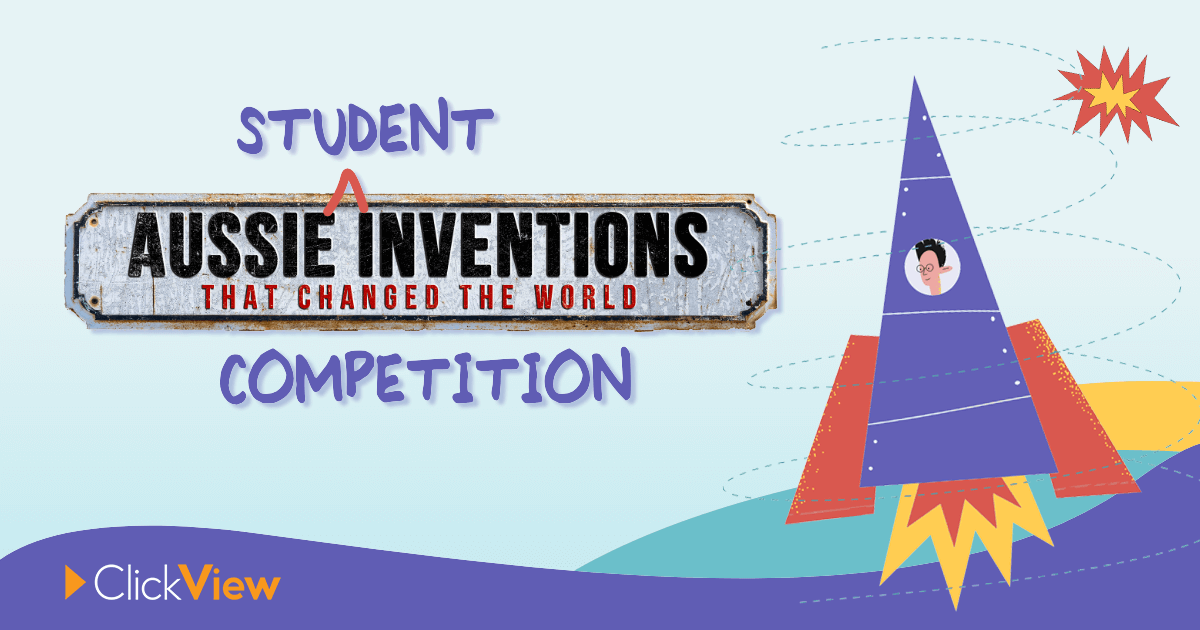 Eric Rametta, ClickView's 2021 Senior Secondary Aussie Student Invention (ASI) competition winner and an entrepreneurial wizard is making great strides toward taking his StudyMeter web app to students in Australia.
Now in year 12 at St Kevin's College in Toorak, Melbourne, Eric has designed an app that helps students track their progress towards learning and study goals, taking the old, printed study diary into the digital age.
The invention recently won Eric the Exo Digital Shark Tank competition which further fostered his entrepreneurial talent via an Innovation Sprint workshop that has helped him turn his invention into a market-ready web app.
After the workshop, Eric put his competition prize money to good use, engaging a team of five professional developers overseas to create a professional web app. Schools in Melbourne have already expressed an interest and Eric is developing his plans to market the subscription-based web app around the country. That's some amazing progress!
What is Eric's Aussie Student Invention, 'StudyMeter?'
StudyMeter helps students know which strategies or techniques they should use to study in the most effective way possible. This reduces the time students spend studying in front of a screen, lessens their anxiety and stress about school, and allows them to feel confident that they are studying in the right way to get the academic results they need.
The app uses qualitative and quantitative data to track students' progress through three learning phrases – understanding, memorisation and application – for each topic or knowledge area within the subject they are studying. Students are then given recommendations on study techniques they can use such as practice questions, reading, flashcards, mind-maps or reviewing videos to help them get to the next phase. Students can also plan their work in a daily planner or calendar, where they can set their goals and write notes about the day, week or month ahead.
Eric came up with the idea when he struggled with the transition from primary to high school, not having the organisational skills he needed. The blank pages in the printed study diary he was given didn't show him how to study, what to study, how to structure his time or how he was progressing. He set about creating his own planner which quickly got the attention of classmates who faced a similar challenge.
Having received positive feedback after an unplanned pitch of his idea to a member of his school's leadership team, Eric created a prototype of the user interface using Google Slides. He knew his study techniques were quite specific, so when developing his resource Eric held focus groups with students and teachers to find out how he could modify the app to suit different study styles.
In its new form as a web app, StudyMeter is a more cost-effective, student-centric, and environmentally friendly option for schools looking to support their student's academic journey. Students can use it on their school laptops and have it open in class so they can be creating a study plan as they learn.
What is the Aussie Studnet Invention Competition?'
In partnership with the producers of 'Aussie Inventions that Changed the World', ClickView's Aussie Student Inventions Competition is an annual search for our country's most innovative students. The competition is free to enter and open to the wide education community as a fun way to inspire the next generation of inventors, entrepreneurs and scientists.
The winner of each age group – Primary, Lower Secondary and Upper Secondary – receives a $3000 cash prize, plus mentoring and exposure to industry networks by our expert judging panel to help them make their concept or prototype a reality.
The 'Aussie Inventions That Changed The World' series is aligned to multiple outcomes in the Australian Curriculum including Humanities and Social Sciences (History) and Design and Technologies. You can watch it with a free trial – just sign-up here.
Next stop: university and taking his student invention further'
Eric recently had a mentoring session with Evan Clark, ClickView's co-founder, who gave him some insights into the development of ClickView and a few tips on how to work with schools to grow his business in a sustainable way.
The next phase will be increasing the capacity to include school-specific information in the app's 'School' area and integrating the web app into school Learning Management Systems. In the future, Eric is hoping that StudyMeter will be turned into a native iOS and Android mobile app.
In 2023, Eric plans to move to Canberra to start university and continue to grow StudyMeter into a fully-fledged business.
The team at ClickView have no doubt that Eric, and StudyMeter, have a bright future ahead.
Related Articles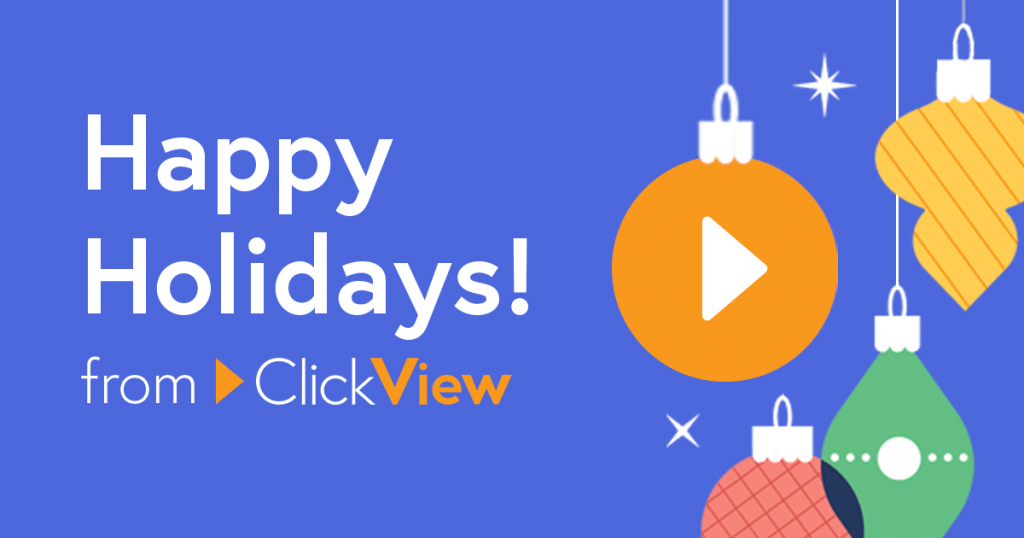 Happy Holidays
Press Releases
ClickView, Australia's #1 video education platform, expands into US schools
Download PDF
---
Winners announced in the nationwide hunt to find Australia's most inventive students
Download PDF
---
70% of Australian high schools now have access to lessons in pornography vs. reality
Download PDF
---
The nationwide hunt is on to find Australia's most inventive students
Download PDF
---