ClickView, Australia's #1 video education platform, launches in the US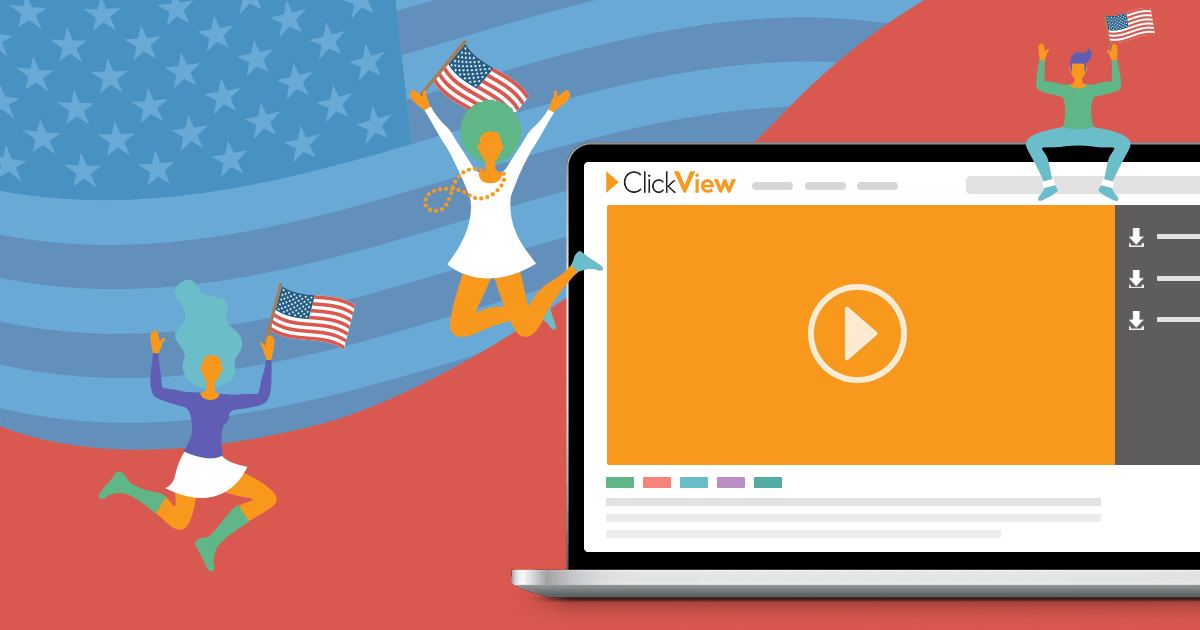 We're thrilled to announce that ClickView, our award-winning video learning platform, founded in Sydney and used by 9/10 Australian secondary school students, is now launching in the US.
We've seen schools around the world increase their demand for cloud-based digital learning solutions that provide students with richer hybrid learning experiences. Consequently, we have partnered with Microsoft to launch in the US for the 2021/2022 academic year, with schools in New York and entire districts from Alaska and Texas already onboard. ClickView will provide 100% free access for the entire academic year, exclusively to US school districts who use Microsoft Teams, with the partnership bringing the most engaging teaching and learning tools, videos, strategies, lesson plans, and worksheets to these schools, obligation-free. External to this partnership, we're working independently with US schools and districts that don't use Microsoft Teams.
We are very excited to expand into the US, especially with the likes of Microsoft by our side, with the global collaboration cementing ClickView's credentials as a trusted educational platform. The combination of ClickView's expertise in creating and curating award-winning, curriculum-relevant content and Microsoft's established global presence, represents a compelling and unparalleled educational offering to US schools and districts.
Our partnership with Microsoft will help keep students focused which will enhance learning, engagement, independence, and develop skills necessary for the world of tomorrow. Equally, it will help teachers save precious time as ClickView assists with lesson planning, teaching strategies, as well as tracking grades in real-time.
What's most important to ClickView is the equity of access to educational resources. Our partnership with Microsoft will help students receive an education from qualified teachers in an environment that is safe and conducive to learning with sufficient resources that are equally distributed among schools in the same district.
To adapt our offering to the US market, we've curated a dedicated North American library of content that has been regionalised and is relevant to US curriculums. ClickView prides itself on being teacher-led and we've consulted and worked tirelessly with US teachers and education professionals to ensure its offering is of the highest educational standard.
To add to our award-winning content, ClickView has also acquired additional content from BBC Learning, Smile and Learn, and Makematic - including series developed in collaboration with the New-York Historical Society, American Battlefield Trust and iCivics. This will be a great boost to US schools as they reopen and will prove to be an invaluable teaching aid for classrooms as they adapt to the new normal. Along with curriculum-relevant content, ClickView offers content that covers pertinent topics such as social and emotional learning, fake news, respectful relationships, and wellbeing.
James Biddle, ClickView's Sales and Marketing Director said, "We're delighted to be partnering with Microsoft to make our American dream come true. We saw what teachers and students in the US went through during the pandemic, so to help play a part in getting back to school is such an amazing opportunity for us as a team, and to have the faith and backing of Microsoft speaks volumes as to how important this for teachers and students alike."
---
Join over 4,900 schools using ClickView to enhance teaching and learning
Get a free school evaluation today. Find out how the ClickView team can help support your school to use video for deeper engagement and subject understanding.
Related Articles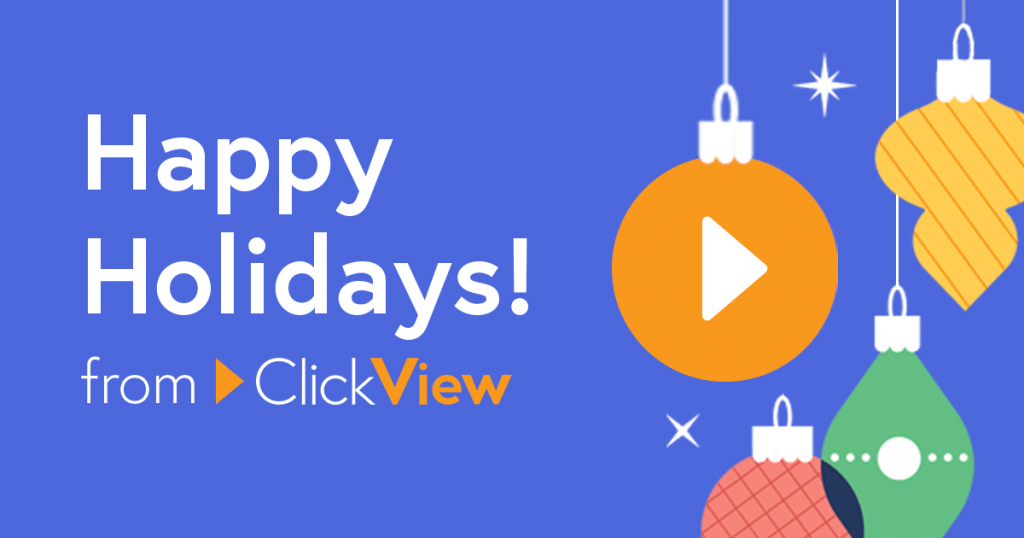 Happy Holidays
Press Releases
ClickView, Australia's #1 video education platform, expands into US schools
Download PDF
---
Winners announced in the nationwide hunt to find Australia's most inventive students
Download PDF
---
70% of Australian high schools now have access to lessons in pornography vs. reality
Download PDF
---
The nationwide hunt is on to find Australia's most inventive students
Download PDF
---