The Victorian Department of Education and Training chooses ClickView as their video learning solution for all secondary and P-12 schools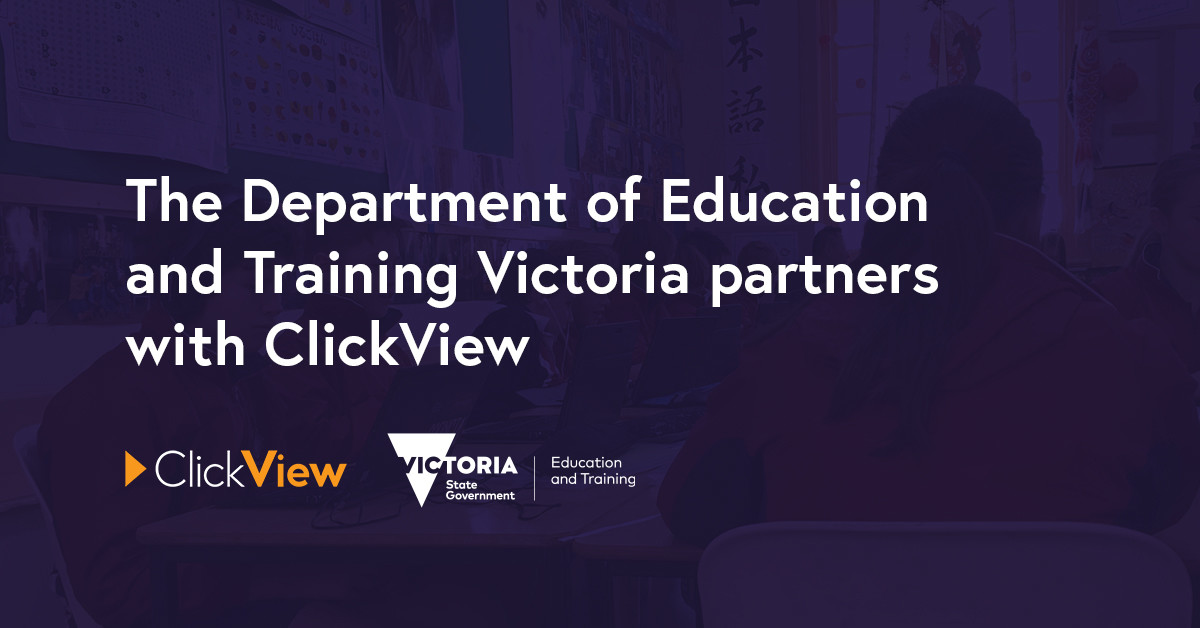 ClickView and the Victorian Department of Education have partnered to provide all secondary and P-12 schools access to ClickView.
The Department was looking for a solution to provide high quality content to support the curriculum and further enable schools to boost student engagement through interactive learning.
With ClickView already being used in over 50% of Victorian schools, we look forward to assisting the state as a whole in driving learning outcomes through video.
Our story
At ClickView we started with one simple goal: to make video learning easy.
In 2003, we set out to transform the way video was used in the classroom. We wanted to save teachers time and give them seamless and reliable access to rich video content. Changing technologies in schools allowed us to deliver video content straight to students for the first time, representing a new way for students to engage in learning.
Since then, we've grown into a community of thousands of educators around the world and continue to focus on leveraging the power of video to positively impact learning.
ClickView creates a deeper learning experience for students
Educators are equipped with engaging content coupled with powerful technology
What is the point of technology, without great content? ClickView has evolved into a content producer with production studios located in Melbourne and London. Our sizeable customer base provides valuable insights to determine production priorities and forms a major part of our commissioning process. This means we can deliver and sustain hundreds of high quality productions every year that educators want to use in the classroom.
Video empowers students to learn and develop independently
Focus has now turned to how teachers can build ownership and agency in the way students are learning, developing the 'how' to learn and not just the 'what' to learn. ClickView creates engaging and visually relevant video content that allows students to watch, interact, and review learning materials at their own pace.
Teachers can also adopt more flexible teaching modes with ClickView such as flipping the classroom and building interactive videos that support students to learn actively and autonomously. With students actively engaged in the learning process, teachers can continue to build deeper understanding through facilitating discussion and collaboration.
Interactivity provides the ability to monitor and understand student progress
How can we capture the effectiveness of video in the learning process? With formative assessment, ClickView provides teachers with insights around their students' level of engagement and understanding to then be able to help identify learning gaps and next steps in their learning pathway. Using the power of interactivity we are excited to develop specific video resources for Victorian schools that we know will help students gain deeper understanding.
What's next?
Since the start of our journey, we have been amazed at how far video learning has come and can't wait to see where it goes next. Our ongoing work with schools, educators and peak bodies like the Victorian Department of Education will help break new ground in video learning and we're excited to be taking the next step on this journey together.
What does this mean for your school?
If you're a teacher or staff member at a Victorian public secondary or P-12 school, you now have access to ClickView's high quality curriculum-aligned video content and interactive resources. To get started, please visit our website for training resources designed to introduce Victorian schools to ClickView.
Related Articles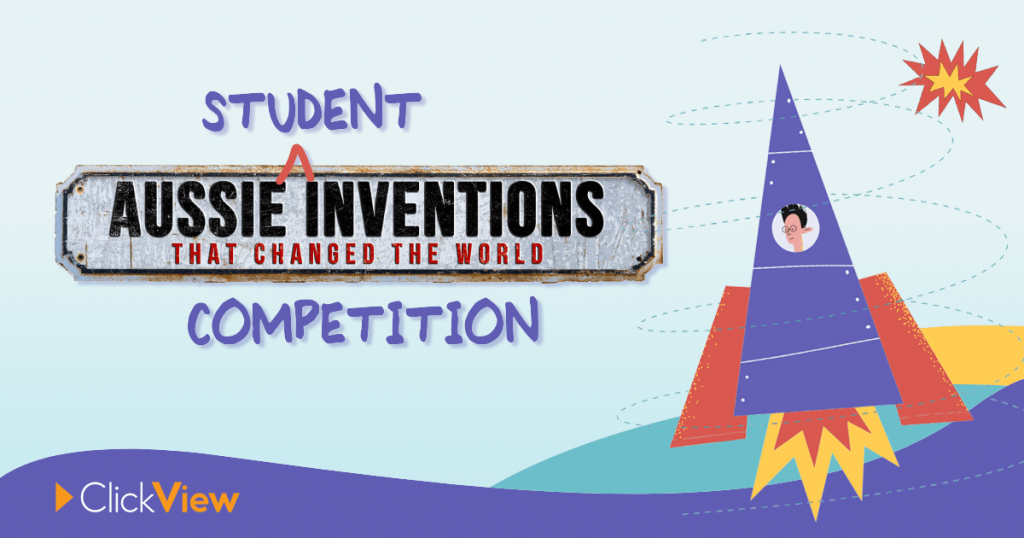 ASI winner Eric is charging ahead with his new study app
Press Releases
ClickView, Australia's #1 video education platform, expands into US schools
Download PDF
---
Winners announced in the nationwide hunt to find Australia's most inventive students
Download PDF
---
70% of Australian high schools now have access to lessons in pornography vs. reality
Download PDF
---
The nationwide hunt is on to find Australia's most inventive students
Download PDF
---