How ClickView helps EdTech companies deliver their video content seamlessly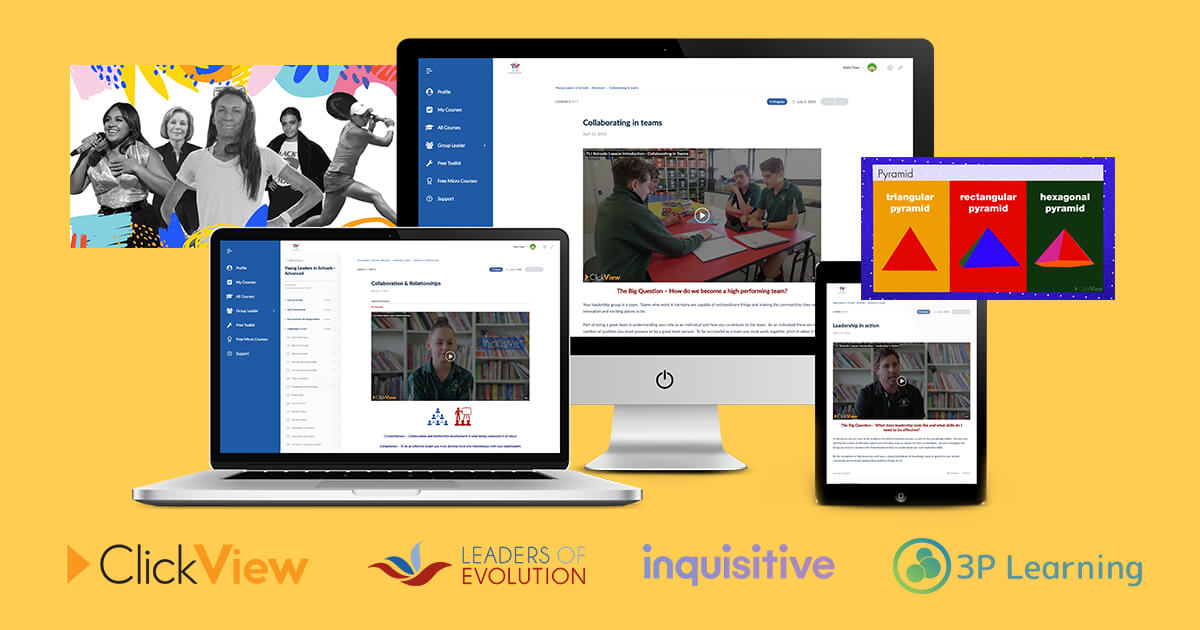 At ClickView, we partner with a range of EdTech companies to help them deliver their video content reliably with their customer schools. Leaders of Evolution, 3P Learning and Inquisitive, among others, find our solution integrates perfectly with their own platforms. As a result, teachers and students from schools across Australia and internationally regularly watch partner content housed and streamed via the ClickView platform.
Why choose ClickView?
As a partner company, you can use  ClickView to upload, manage and embed videos in your platform. You can bulk upload videos - great when you have a huge collection of titles - and add resources plus subtitles in multiple languages.
Jon Shepherd, Director, Business Operations & Development explains how Leaders of Evolution came to ClickView.
"We were after a video platform that gave the confidence to deliver our suite of student leadership and career readiness courses designed for 10 to 18 year old students across Australia, the U.K and North America. We had some feedback from existing customer schools of ours who had used ClickView, which motivated us to explore the opportunity to work together. We now have literally hundreds of videos listed with ClickView, all housed in the one place."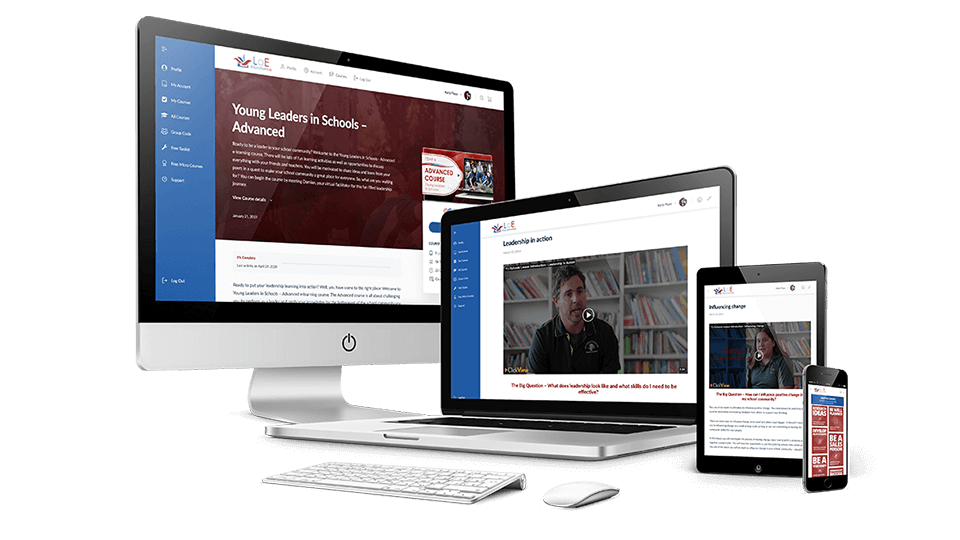 Tim Power's Edtech company Inquisitive's mission is to empower schools with a complete, high quality curricula, and is used and trusted by over 60% of Australian primary schools. As the founder of companies such as Mathletics and 3P Learning, Tim understands the importance of having a safe and robust platform for students and teachers to use. Inquisitive were looking to partner with a reliable video platform and work with people who understand the EdTech space. "We trust ClickView as our valued video streaming partner to deliver Inquisitive's educational video content securely and reliably to teachers and students throughout Australia", says Tim Power, Inquisitive Founder.
How the platform works for sharing content
We make it so easy for you to get going straight away and the scalability and robustness of our platform is designed to handle huge amounts of traffic. By uploading your videos to ClickView then taking the embed code, it's then just a matter of embedding the videos into your products. The bulk upload feature speeds up the process and you'll be reliably delivering your video content before you know it.
The look, feel and usability of a platform are vital considerations. "On the front end, it's a nice seamless implementation on our e-learning hub so the user experience is a high-quality one," explains Shepherd. "As an organisational leader, I can just jump straight in and everything's categorised with tile images...I can navigate to our content seamlessly. We had upwards of 500 YouTube videos, so getting those across and being able to do bulk uploads from an organisational efficiency point of view was important."
A platform designed for education
As an Edtech company you may have explored build-your-own or free solutions for sharing your content. This was the case for Leaders of Evolution. "Prior to setting up and delivering our content via ClickView, we were using YouTube. While YouTube has a huge global reach and everyone's familiar with it, particularly in the primary school environment there are security implications in providing YouTube access."
ClickView's ready-made platform is designed specifically for education and we understand the needs of schools. "One big reason for our confidence in the platform came from an online security point of view, being able to keep the students safe in their learning environment."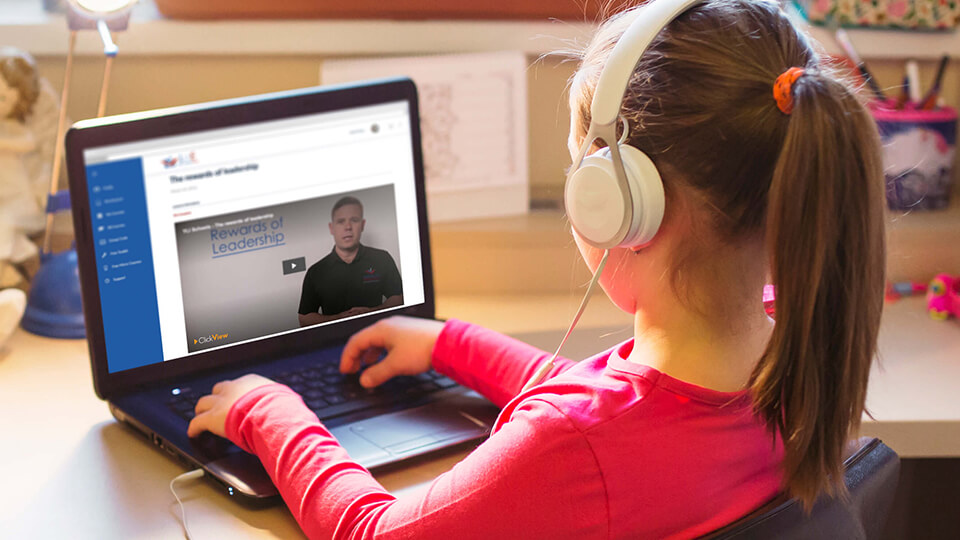 A true collaborative partnership opportunity
"Beyond having a great platform and delivering a great product, for us it was the people behind ClickView as well," says Shepherd. "We've had a very collaborative conversation from the early stages and that was really important to us. This is something we needed to get right and we want to be able to work in partnership for the long-term."
To find out more about partnering with us to deliver your content seamlessly, please get in touch: info@clickview.com.au.
Related Articles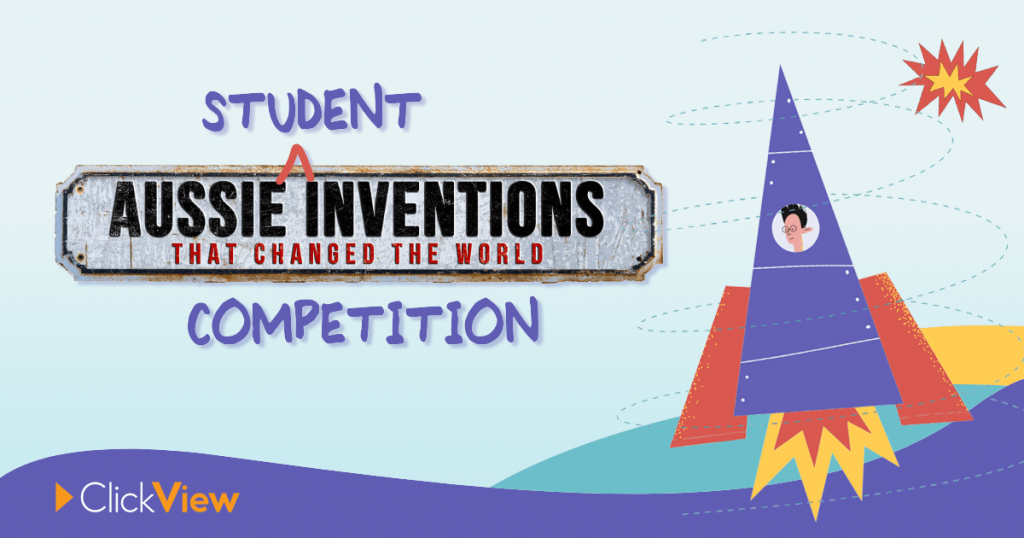 ASI winner Eric is charging ahead with his new study app
Press Releases
ClickView, Australia's #1 video education platform, expands into US schools
Download PDF
---
Winners announced in the nationwide hunt to find Australia's most inventive students
Download PDF
---
70% of Australian high schools now have access to lessons in pornography vs. reality
Download PDF
---
The nationwide hunt is on to find Australia's most inventive students
Download PDF
---