Primary
teaching resources
Engaging, curriculum-aligned videos
No matter what level you teach, look no further for 1000s of primary teaching videos and resources to engage students in learning. Discover a comprehensive and regularly updated library of ClickView-produced videos aligned to the primary curriculum, plus the best available free-to-air TV programs and movies.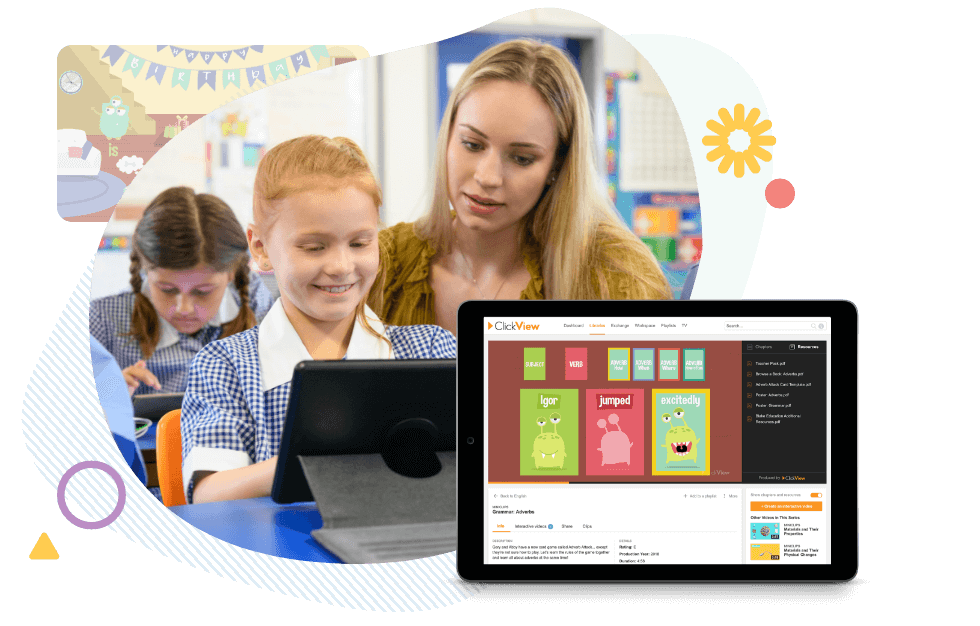 What level resources are you looking for?
Select your learning level below to uncover a huge library of videos and resources. This curriculum-related content has been designed to engage students in learning and impact educational outcomes in your primary classroom. The collection containing thousands of dynamic videos is visually impactful to engage contemporary learners, and accompanied by educational resources. Discover lesson plans and classroom activities to save you time, plus learn how to make your own interactive videos to track student progress.
Get ClickView for Primary now!
We're starting to rollout the new platform, check it out now!
Learn more
TV content for primary
The very latest primary school online resources to keep a young audience captivated are at your fingertips. Find programs, news and documentaries that will bring your upcoming lessons and classroom topics to life with free-to-air TV and Foxtel content curated into your library for you.
Make your lessons current
Discover all the best educational TV and films in the Primary Library, such as every episode of Behind the News (BTN) available to you as an interactive shortly after airing.
The latest films with ATOM study guides
Find all the latest G and PG-rated films for kids, many with ATOM (Australian Teachers of Media) study guides to support you in the classroom.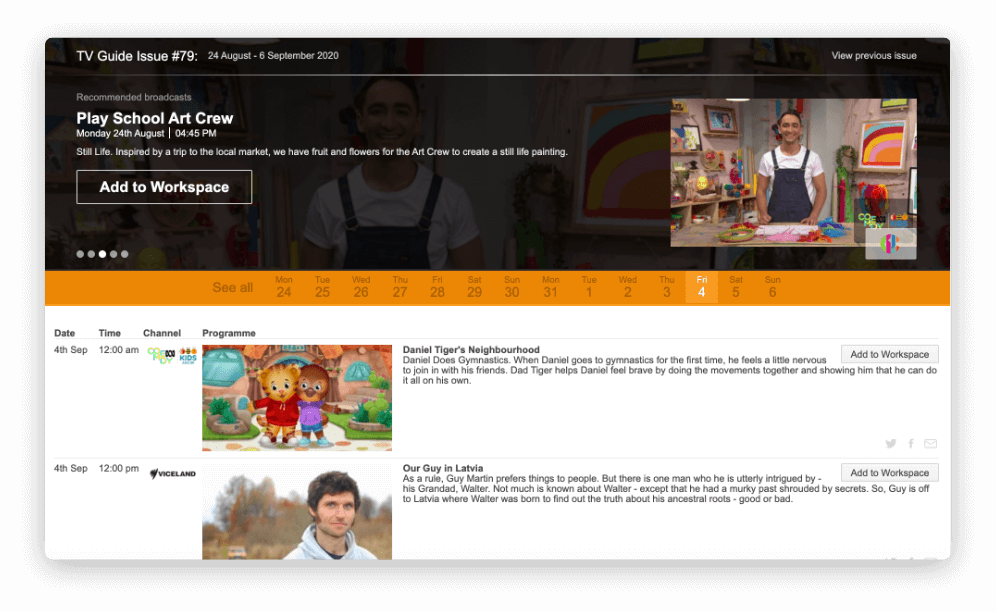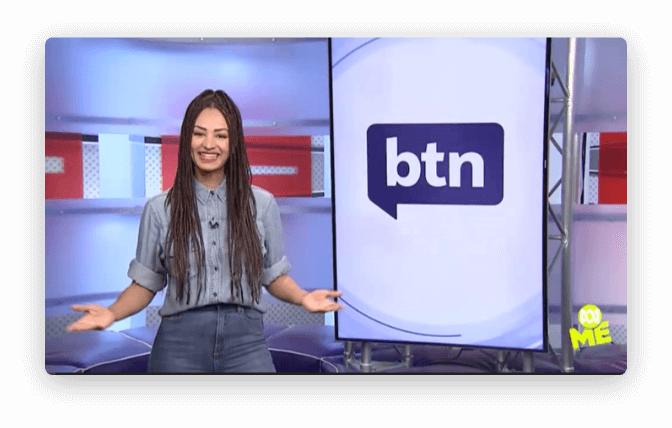 Benefits
Broad selection
Our primary video library is regularly updated, with new releases added each month. A ClickView subscription gives you full access to our original content produced in-house plus content from the world's best publishers, as well as free-to-air TV and Foxtel. Find what you need for an interactive student activity, experiment or flipped classroom. There's plenty to choose from at each learning level across a huge variety of topics.
Classroom relevance, guaranteed
For your peace of mind, our team of learning experts helps make sure all our high-quality content aligns with the curriculum.
Supporting teacher resources
We know how busy you are and how important access to quality resources is. That's why all our videos also come with educational resources, such as primary school lesson plans and classroom activities, plus interactive videos with built-in questions, to support assessment and extend learning further.
Blake Education resources
We've teamed up with Blake Education, matching many of our primary library videos to their high-quality print resources, including supplementary background information, inquiry questions and worksheets. These resources also include curriculum information and handy answer sheets.
Seamless integration
ClickView integrates easily with your school's systems, including Seesaw and Google Classroom. It also allows you to quickly edit and share videos with your colleagues and students. Each of our videos has been carefully classified, so you can show the content in class without worrying about seeing ads or inappropriate content.
Access the entire platform from anywhere
You and your students have complete access to all ClickView educational videos and resources from anywhere, at any time. Watch content or check out resources from home, the train or bus – no internet access required. Learn more about remote learning with ClickView.
Formative assessment in the primary classroom
Interactive videos can be used as an effective tool for formative assessment. Check the level of understanding of your primary students as you go, offering them the chance to reflect on what they're learning during a particular unit or topic.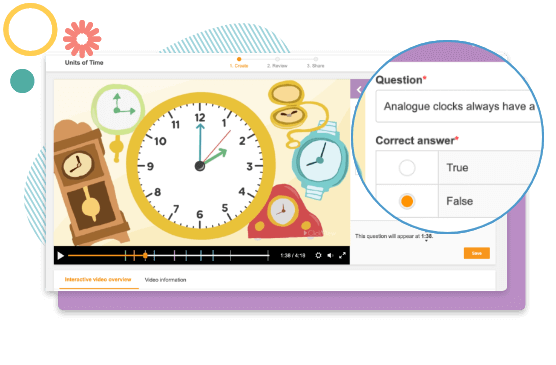 How interactive video works
To help make video watching an active experience, you can take any existing video and add an interactive layer of questions, choosing from different available question types. After your students complete the questions, their results will help you to formatively assess them and plan your teaching.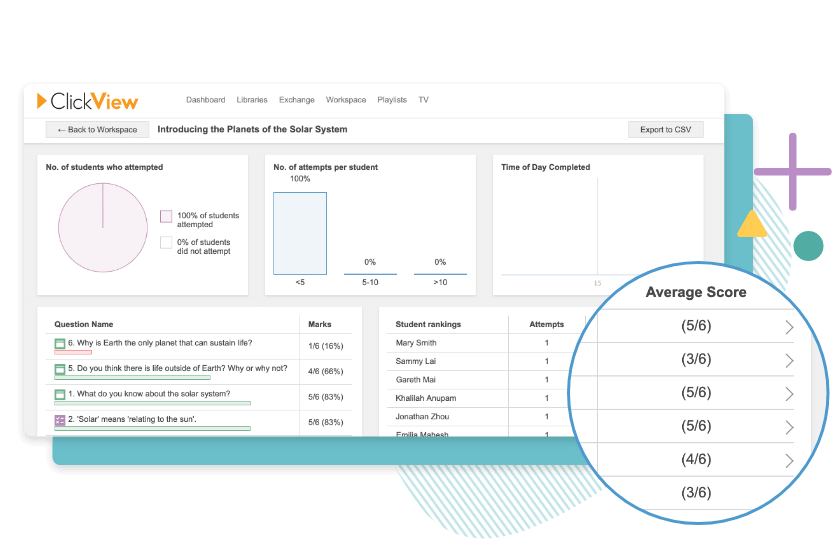 How your students benefit
Interactive videos help engage students in active learning rather than passive watching. The interactive experience also helps them develop skills in critical reflection. The analytics you receive about student progress can help you target your teaching for a particular topic or subject to improve overall understanding.
Teaching strategies for primary aged students
ClickView provides an extensive collection of rich video content to help deepen your students' understanding of a wide range of topics and concepts. Our Miniclips series is a great way to introduce video to consolidate a topic or provide stimulus for class discussion.
Centralised subscriptions for governing bodies and dioceses
A centralised ClickView subscription can help you ensure a high-quality, inclusive learning environment for all schools within your organisation. Shared, or centralised, libraries deliver high-quality resources equitably to all schools, regardless of location, school size or budget.
Find out everything you need to know about representing a group of schools with a centralised approach.
Learn more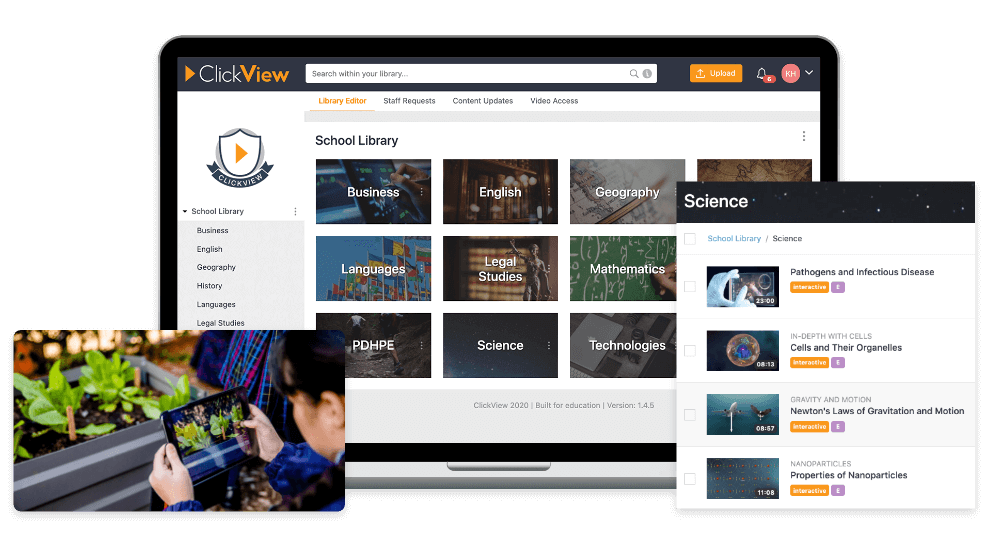 "The value and services being provided by ClickView include exceptional professional learning tailored to our learning and teaching frameworks and curriculum."
Karen Dermody, Digital Learning Services Manager
Department of Education and Training, Victoria
Stories from schools with ClickView