Primary teaching resources
Over 1,200 Australian primary schools joined the ClickView community in 2019 and gained access to video content that thoroughly covers every year group and subject. Look no further for primary teaching resources to support you at each level of learning. Discover a comprehensive and regularly updated library of ClickView-produced videos mapped to the primary curriculum, plus the best available free-to-air content. Find out how Australian primary schools already use our content successfully in their classrooms.
Try ClickView for free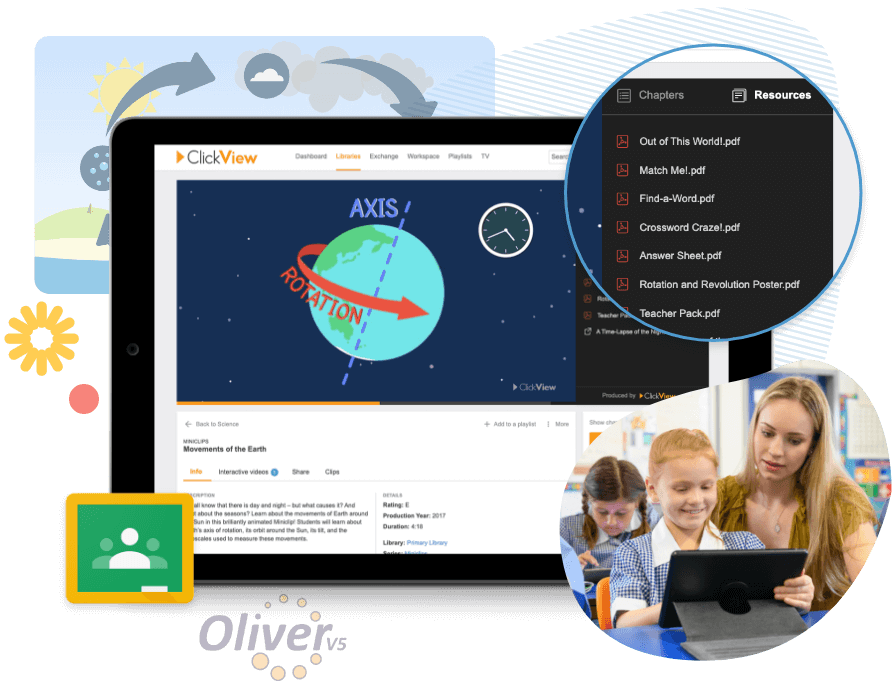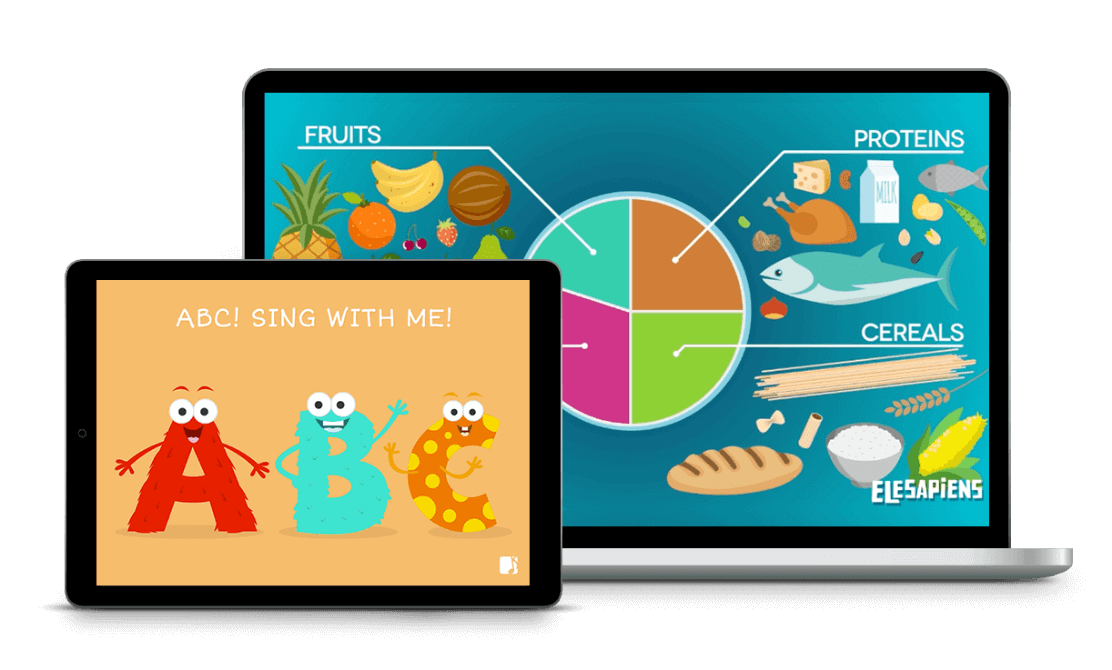 Content for every year level and subject area
Our primary video library contains 1000's of Australian-made educational videos, lesson plans, classroom activities and Blake resources. New video releases are produced in conjunction with Australian teachers and added to the library each month. ClickView also gives you access to over 20 renowned Australian and international educational producers, as well as free-to-air TV content. There's plenty to choose from at each learning level across a huge variety of topics.
Browse a list of the primary videos produced by ClickView for Junior, Middle and Senior primary classes:
Download the Primary Videos PDF









What subject resources are you looking for?
Select a subject area below to uncover a huge library of videos produced and curated by ClickView. The curriculumn-mapped content has been designed to heighten student engagement and boost educational outcomes in your primary classroom, whatever the current unit or topic.
Classroom relevance, guaranteed
---
For your peace of mind, our team of learning experts help make sure all our high-quality content aligns with the Australian Curriculum.
Easy and safe to use
---
ClickView integrates easily with your school's LMS and LCS. It also allows you to quickly edit and share videos with your colleagues and students. Each of our videos has been carefully classified, so you can show the content in class without worrying about seeing adverts or inappropriate content.
Free primary teaching resources to support your lessons
The primary video content and supplementary teaching resources available on ClickView are a great way to consolidate a topic or provide stimulus for class discussion.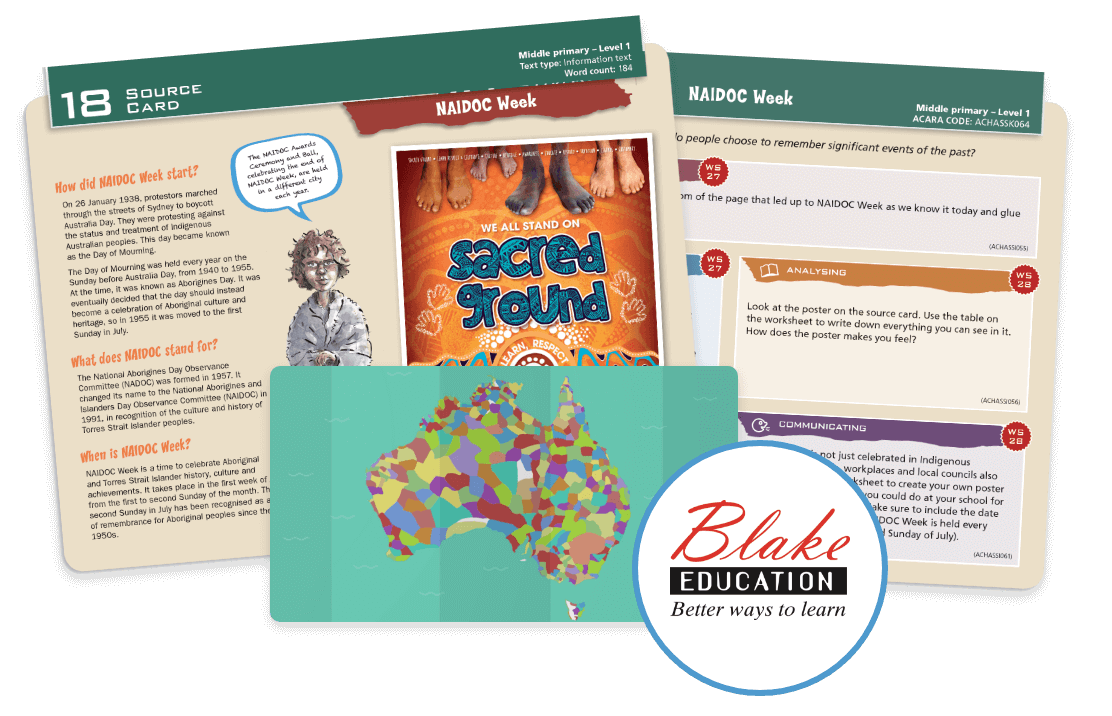 Blake Education resources included with videos
ClickView has teamed up with Blake Education to match many of ClickView primary library videos with their high-quality print resources, including supplementary background information, inquiry questions, and worksheets. They also include curriculum information and answer sheets for teachers.
Download Blake Education Resource List
Teaching strategies for primary aged students
Innovative teaching strategies are key for significant learning and growth in the classroom. ClickView provides an extensive collection of rich video content and specific teaching strategies resources to help deepen your student's understanding of a wide range of topics and concepts.
Download Teaching Strategies Poster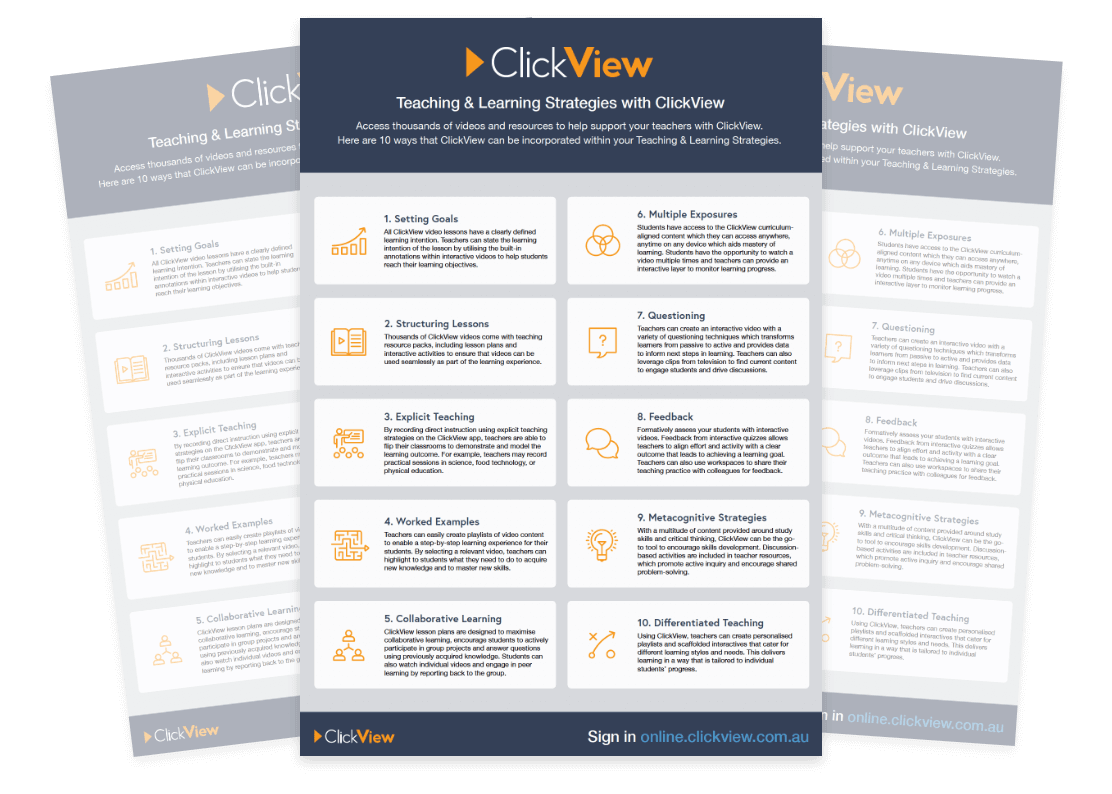 Term 4 videos and resources for upcoming major events
We've matched major Term 4 events such as Remembrance Day, Diwali and Christmas to our Primary video series, Miniclips!
Request a free Adventure Map and your students can learn about the events by watching interactive videos and engaging in classroom activities.
Browse the Term 4 videos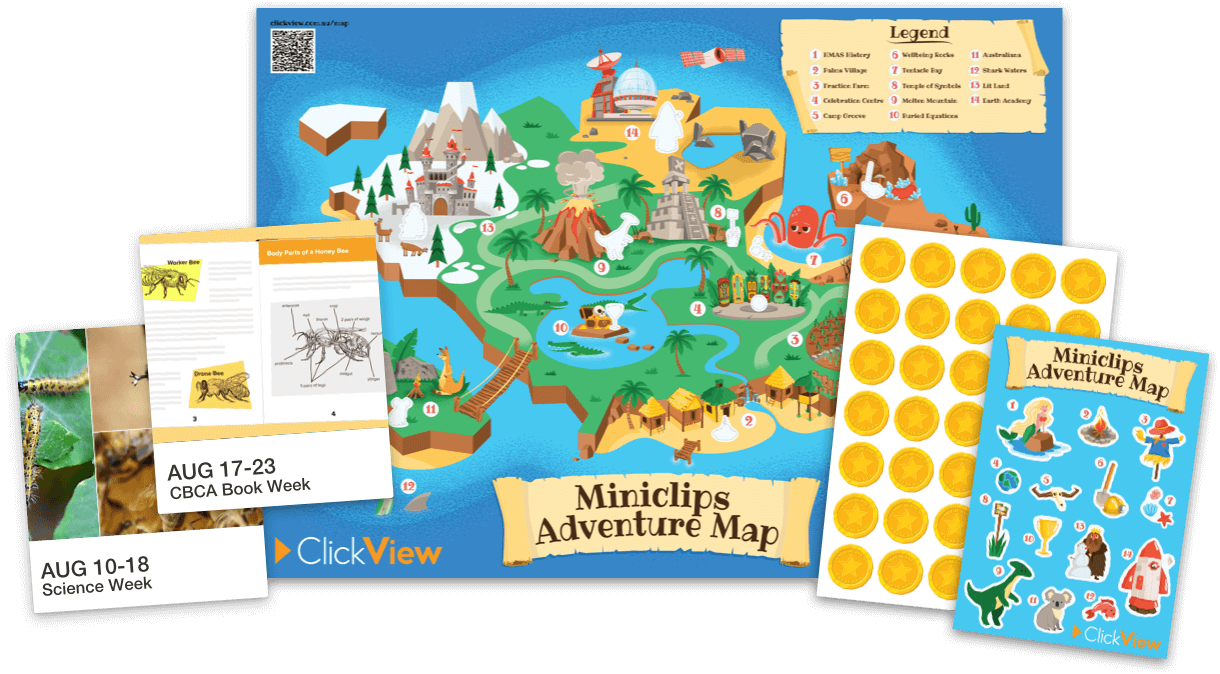 ---
Formative assessment in the primary classroom
Interactive videos can be used as an effective tool for formative assessment. Check the level of understanding of your primary students as you go, offering them the chance to reflect on what they're learning during a particular unit or topic.
Download Formative Assessment Info Sheet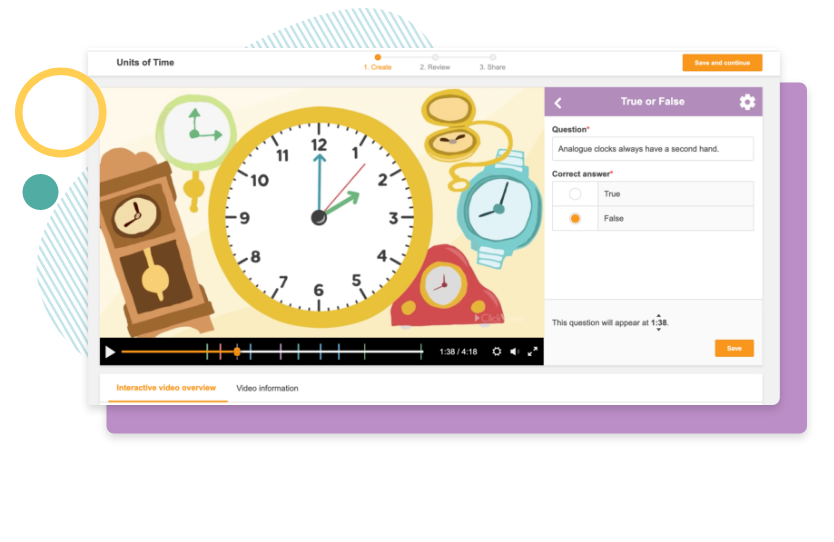 How interactive video works
To help make video watching an active experience, you can take any existing video and add an interactive layer of questions, choosing from different available question types. After your students complete the questions, their results will help you to formatively assess them and plan your teaching.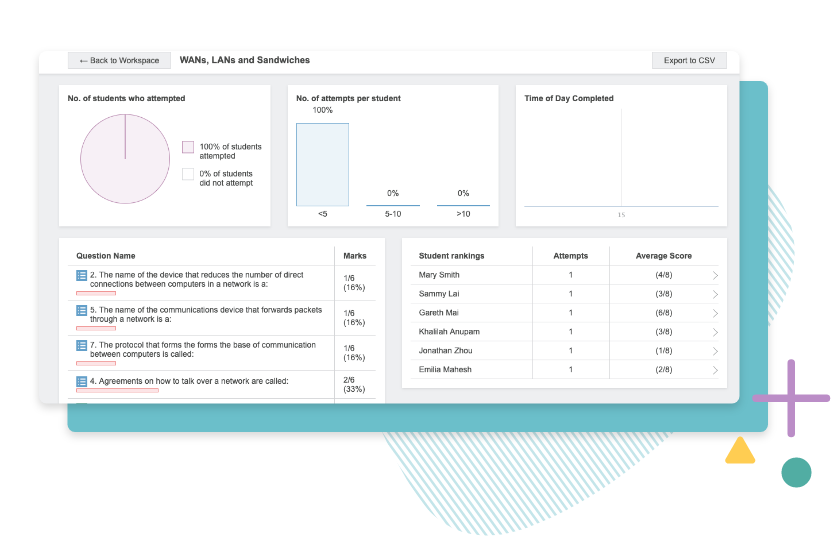 How your students benefit
Interactive videos help engage students in active learning rather than passive watching. The interactive experience also helps them develop skills in critical reflection. The analytics you receive about student progress can help you target your teaching for a particular topic or subject to improve overall understanding.
TV content for primary
The very latest primary teaching video resources to keep a young audience captivated are at your fingertips with ClickView TV.
Find programmes, news and documentaries that will help to bring your upcoming lessons and classroom topics to life.
Download ClickView TV Info Sheet
Plan lessons with the ClickView TV Guide
Don't miss the best upcoming educational content for your primary classes. Browse the ClickView TV Guide at your leisure to see what's coming up in the next fortnight.
Make your lessons current
You have access to programs from 18 free-to-air channels from the past 14 days. We record it and make it available to you for use in your classes advert-free.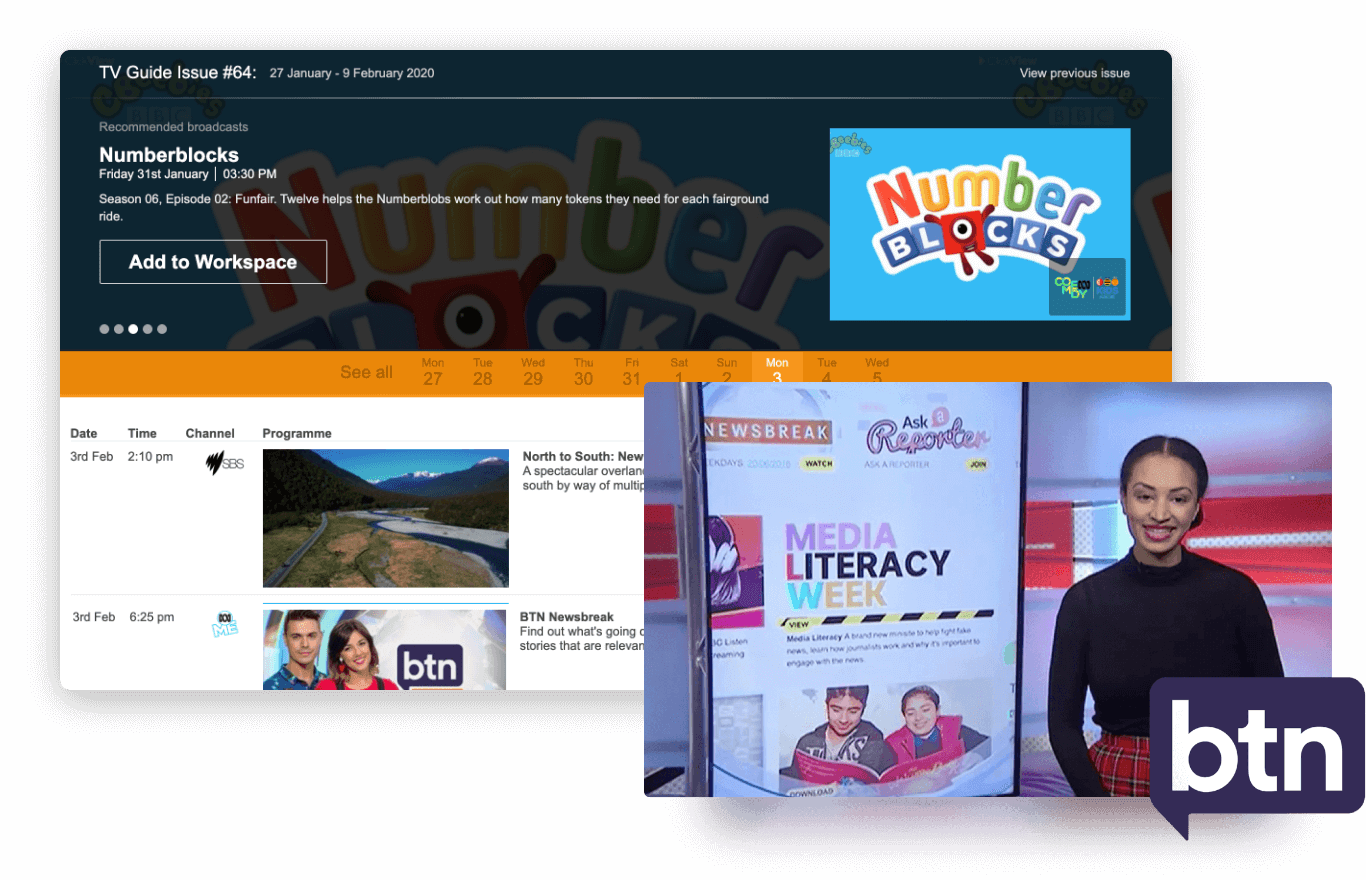 Empowering primary teachers
Cromer Public School
Learn how Cromer Public School introduced ClickView into their classrooms to engage diverse learners with video content designed for primary schools.
Hear more customer success stories
A wonderful visual resource aligned to the Australian Curriculum that is readily accessible in the classroom.
Kathryn Beibry, Primary School Teacher
Trinity Gardens Primary School
Get a free school evaluation today
Find out how the ClickView team can help support your school to use video for deeper engagement and subject understanding.
Try ClickView for free