Year 5 and 6
lesson plans &
teaching resources
Get unlimited access to our regularly updated video collection for Year 5 – Year 6 educators, plus the best available free-to-air content. Each video has been selected for its relevance to the Australian Curriculum. Valuable teaching resources, such as lesson plan templates and worksheets, can be found alongside each video.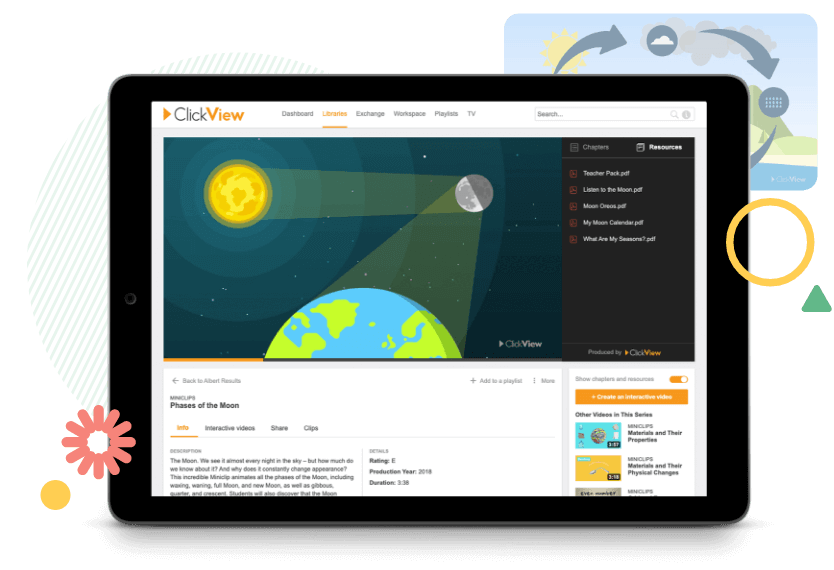 Free Year 5 and Year 6 videos
A sample of our extensive video collection
For a limited time, you can check out our most popular Year 5 and Year 6 educational videos. Discover how schools all across Australia use ClickView content to enhance outcomes in the primary school classroom.
Keen to explore even more educational videos just right for your young primary learners? Get your free trial today.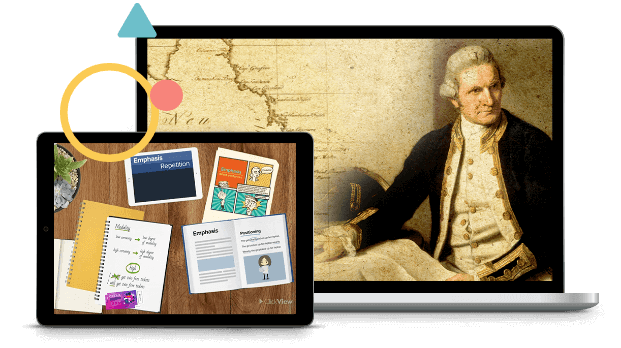 Browse all Year 5-6 videos on ClickView
Did you know ClickView has hundreds of curriculum-aligned videos for Year 5-6? Find the most relevant video to include in your lesson plans.
See full list of primary videos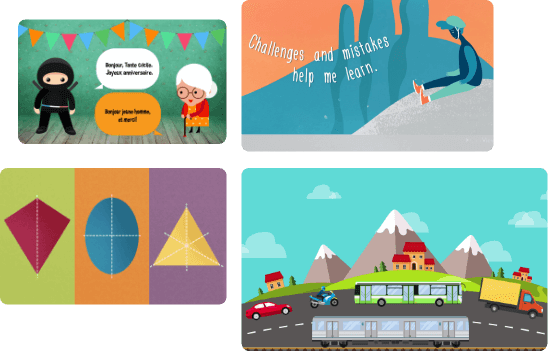 Free Year 5-6 videos sent to your inbox
A selection of our videos will be available for free every term. Be the first to receive free videos and resources every term throughout the year!
Send me free videos
Great Year 5 and Year 6 lesson plan ideas for the classroom
Whatever your classroom topic or unit, you can use ClickView video content to improve engagement and educational outcomes for your students. Search our lesson plan packs for classroom activities your primary students will love. For a fantastic starter, use a Miniclip to hook your students into a topic or encourage group discussion. Benefits
Bring lessons to life
The Primary Library is a hub for the best curated free-to-air TV content, films and Foxtel programs, ad-free. You'll find lots of educational content, such as interactive versions of all the latest Behind the News (BTN) episodes, ready soon after airing. Many feature films also come with ATOM (Australian Teachers of Media) study guides to help prompt classroom discussion.
An interactive experience
To transform video watching into an active classroom experience, incorporate an interactive question layer. Engage young students in learning while you gather important data for planning. Learn more about interactive videos.
All videos rated for you
It's important to us that you feel confident showing any ClickView video in your classroom. We've carefully classified each one, so you can be sure there's no ads or inappropriate content included with your viewing.
Our educational consultants
To make sure all our world-leading content aligns with the Australian Curriculum, we work with an advisory team of subject experts.
Teaching strategies
Setting goals is an important High Impact Teaching Strategy (HITS) for upper primary students. Each ClickView video lesson has a clearly defined learning intention, which can support students to reach their learning objectives. Access resources to help you implement a range of HITS in the Year 5 or Year 6 classroom.