Secondary teaching resources
Curriculum-aligned videos
For secondary teaching and learning resources to support you in each subject, ClickView is here to help. You'll find a regularly updated extensive secondary library of ClickView-produced, curriculum-aligned videos, along with highlights from free-to-air TV.
Try ClickView for free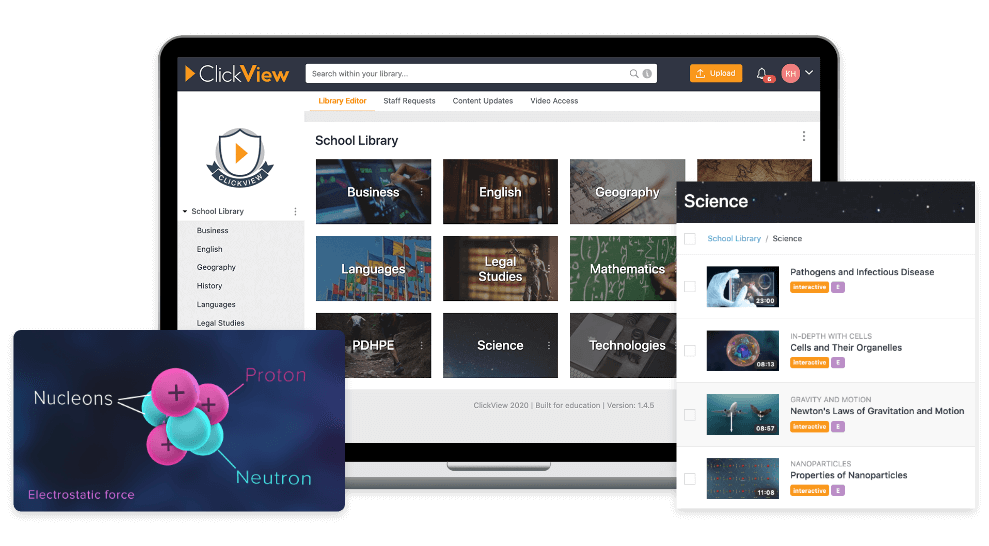 Centralised subscriptions
Are you an association, state governing body or diocese looking for secondary resources for your schools?
A centralised, or shared, ClickView subscription can help you provide an equitable and inclusive learning environment for every school within your organisation. Centralised libraries deliver high-quality resources to all schools, regardless of their budget, school size or location.
ClickView can help engage students and boost learning outcomes across your schools, while saving teachers time. Find out everything you need to know about how a centralised ClickView subscription can work for you.
Explore centralised subscriptions
What subject do you teach?
Choose your subject below to discover a comprehensive library of curriculum-related content produced by ClickView to engage students and boost learning outcomes in your classes. Whether you're searching for Shakespeare, the solar system or algebraic equations, you're sure to find videos and resources to suit.
Watch a selection of free videos and resources, handpicked for this term, by clicking the subject buttons below. You can also browse all subjects and all secondary videos available on ClickView.
Bringing relevant video content into your lessons
Our collection of more than 2,000 visually stunning and educationally impactful videos spans a broad spectrum of secondary subjects and topics. Teaching resources, such as downloadables for your class and lesson plan sequences, can save you time, while interactive videos are a great tool for formative assessment.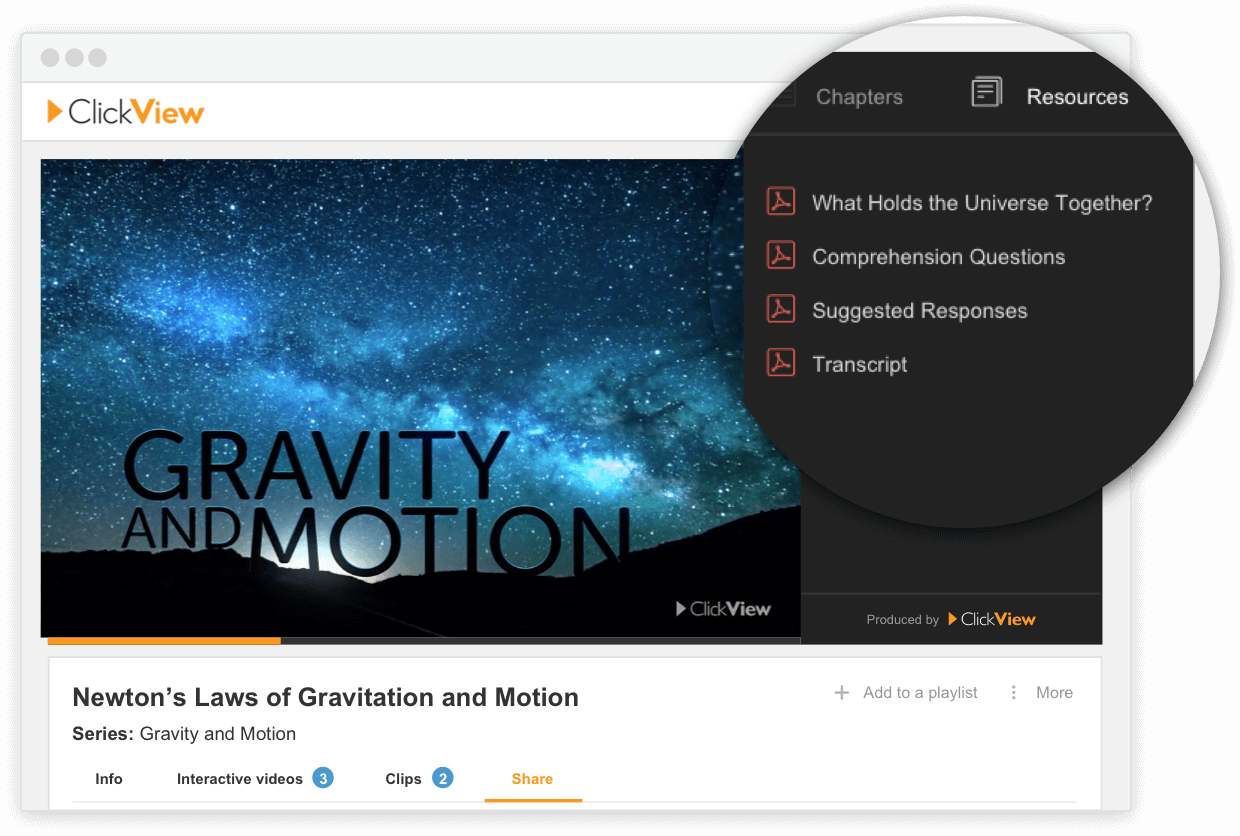 Curriculum-aligned confidence
We frequently update our secondary video library with original curated content, all designed with you and your students in mind. A subscription is your all-access pass to ClickView's original productions and content from the world's best publishers.
Videos are supported with printable worksheets that your staff can use for activities in and out of the classroom.
To serve you and your students as best we can, we work with a team of subject experts to make sure all our high-quality content is mapped to the Australian Curriculum.
Try ClickView for free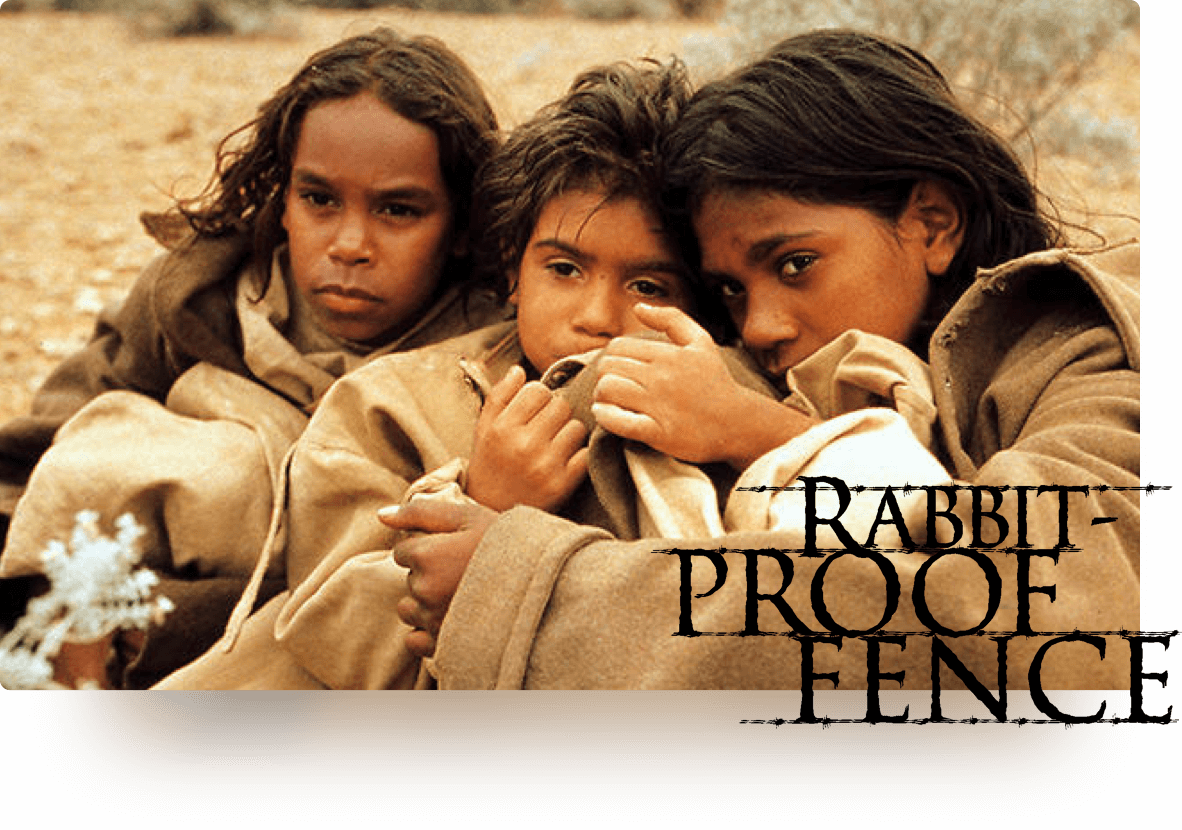 Access TV recordings
With ClickView TV, you can find programmes, news and documentaries relevant to your lessons.
We record 18 free-to-air channels from the past 14 days, plus Foxtel, to help you bring real world context into the classroom and enrich your subjects.
Become part of a community of educators with access to over 42,000 of the best educational TV content.
The ClickView TV Guide means you'll never miss the best educational content again. Request the programme in advance and receive your ad-free copy after it airs.
Learn more about ClickView TV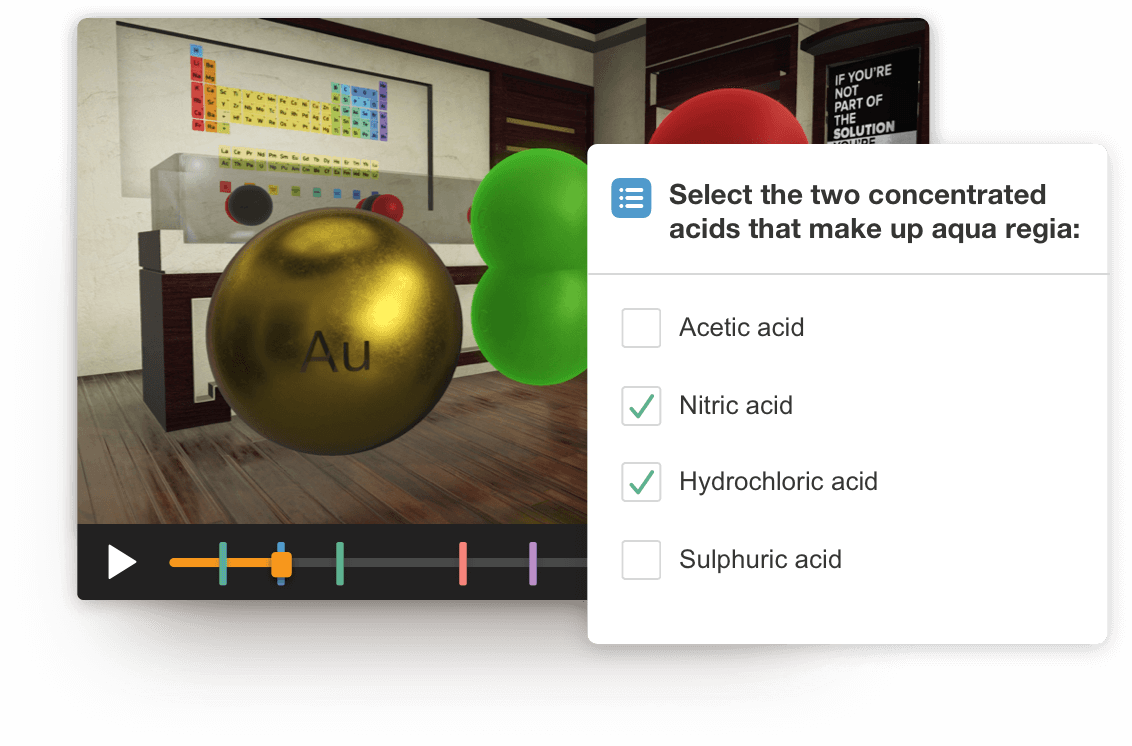 Maximising the benefits of interactive video
ClickView interactive videos are valuable secondary teaching resources. Help your students to take learning further by considering what they are viewing, checking their understanding and reflecting on key learnings.
To take video watching from a passive to an active experience, you can add an interactive layer of inbuilt questions to any video. Choose from a range of different question types such as multiple choice, short answer or extended response.
Interactive videos help engage students in active learning, developing skills in higher order thinking and critical reflection.
Learn more about interactive videos
Stories from schools with ClickView
Hear success stories from other secondary schools who are using ClickView.
Hear more success stories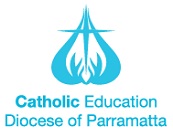 The ClickView team is so knowledgeable about what's required in schools and cognizant of the fact that teachers are time-poor, always thinking about how they can make things easier and more accessible. We feel really supported by ClickView through regular dialogue about our needs and what we want to achieve.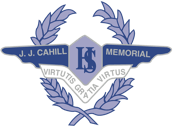 Our teachers love to reinforce material with ClickView videos. A student may not connect with the teacher in the classroom but they get a second opportunity when they are able to watch a ClickView video based on that concept.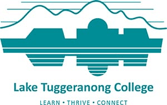 ClickView gives us access to several thousand videos through the ClickView Exchange, allowing teachers to access videos easily away from school. This gives the teacher the advantage of being able to plan lessons from home.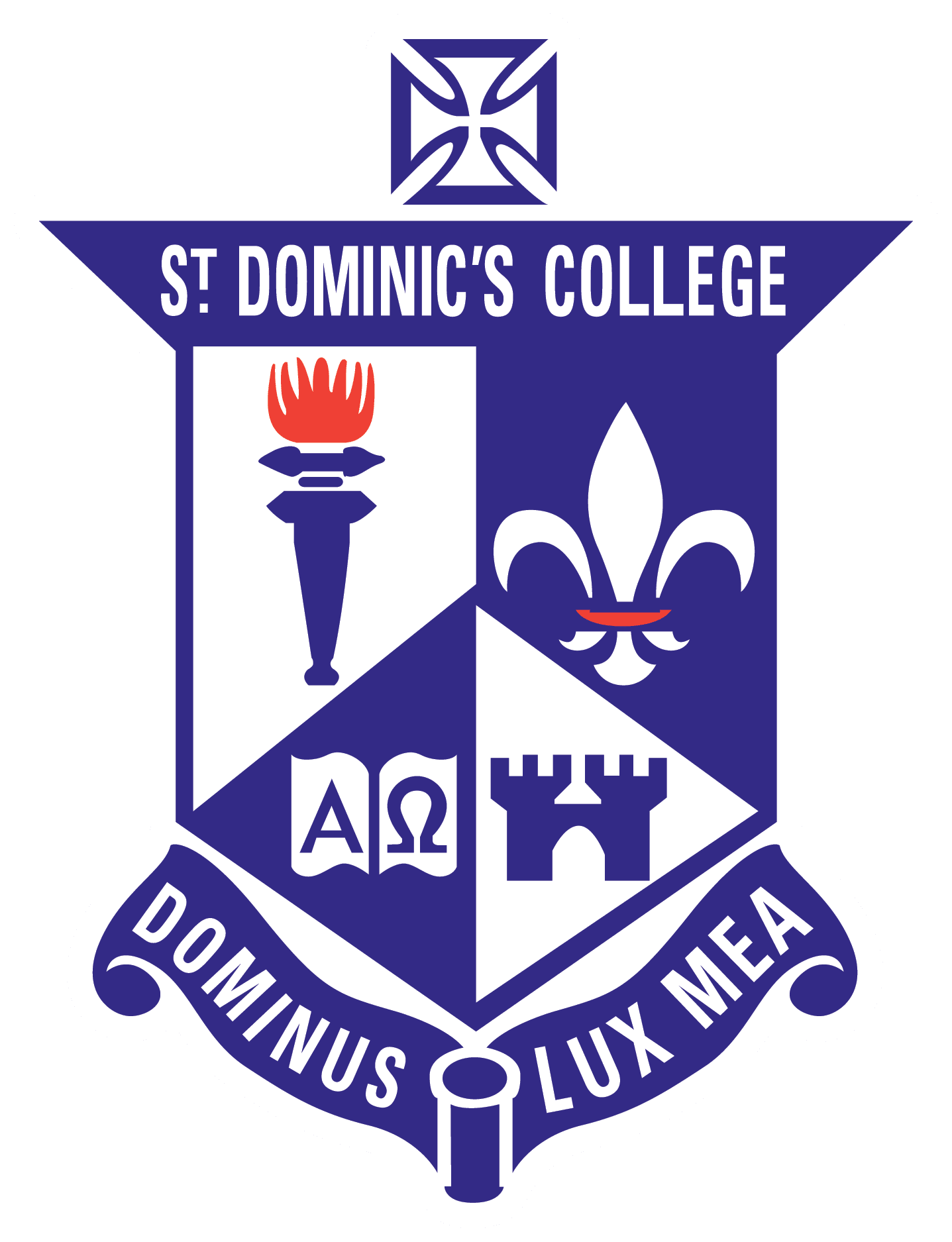 ClickView provides an authentic viewing experience similar to what our students use in their everyday lives, especially via the app on their phone. ClickView provides our staff with greater opportunities in developing deeper understanding rather than spending important lesson time simply consuming videos, the interactive capabilities promote greater student engagement.