Secondary English
teaching resources
Hundreds of curriculum-aligned videos
Bring the study of English to life for your students. ClickView offers a huge range of educational videos for use in the secondary English classroom. We regularly produce high-quality, curriculum-aligned videos and add these to the collection. The best free-to-air content is also available ad-free to complement learning and teaching in your classroom.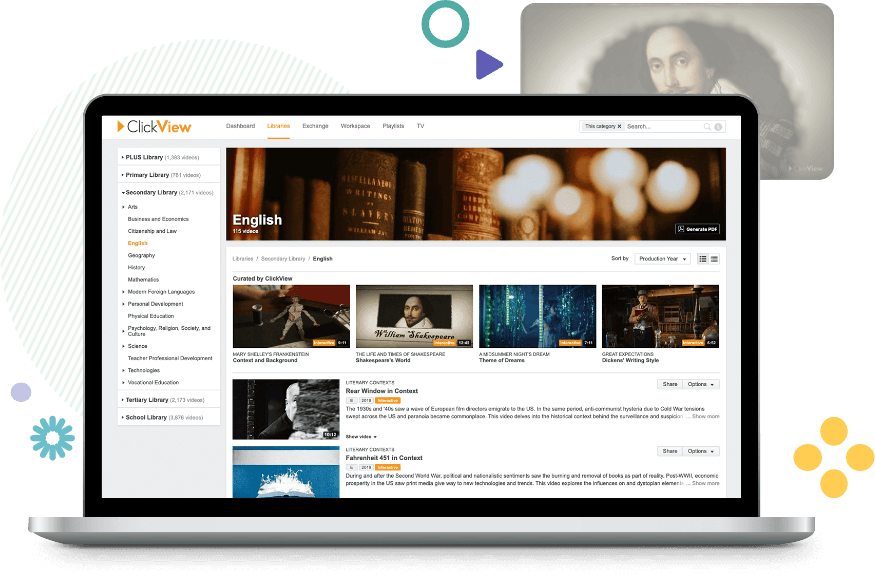 Free secondary English videos and teaching resources
A sample of our extensive video collection
Our most popular English videos and teaching resources for secondary teachers are now available for you to access free, for a limited time. Learn why so many schools already use ClickView to boost educational outcomes and keep students genuinely engaged in learning. Through reinforcing concepts and applying real-life context to ideas, video is a useful teaching tool for your secondary students, helping them learn and retain information more effectively.

For access to the entire library of ClickView videos and supporting resources, request your free trial today.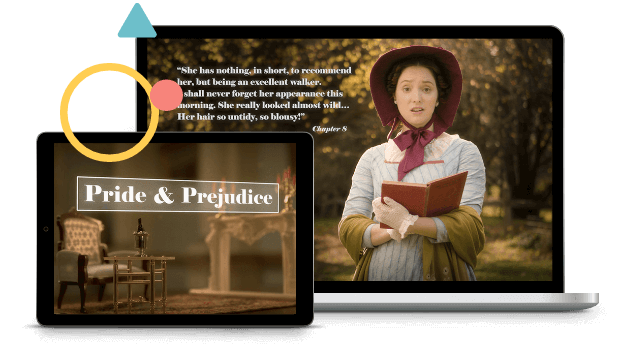 Browse all secondary English videos on ClickView
Did you know ClickView has hundreds of curriculum-aligned English videos? Find the most relevant video to include in your lesson plans.
See the full list of English videos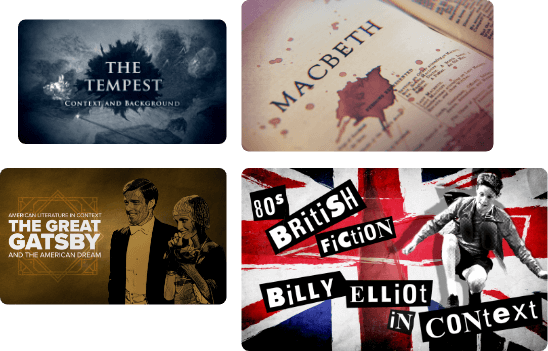 Free English videos sent to your inbox
Loved the English videos? Good news, we send free video and teaching resources throughout the year! Click below to find out more.
Send me free videos
Discover extensive curriculum-aligned English resources
A full ClickView subscription means you can download the secondary English resources for any video, such as transcripts, comprehension questions or theme exploration. You can even adapt these resources for online learning and embed them into your learning management system.
Teach English with confidence, knowing all supporting resources have been carefully mapped to the Australian Curriculum, with guidance from subject experts. Our resources can help you plan your lessons to use video effectively as a teaching and learning tool.
ATOM Study Guides
When it comes to secondary revision resources, you have peace of mind knowing the hard work has been done for you. We've compiled teaching and revision resources mapped to the curriculum to help you and your students with revision. Downloadable resource packs, including ATOM study guides, are available for free.
Learn more