Free Training Webinar Sessions
Get the most out of ClickView through short easy-to-follow training sessions led by our advisors.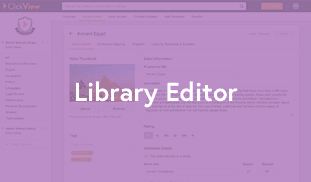 Library Editor
This session will provide further information and a demonstration of ClickView's new release: Library Editor for ClickView Administrators.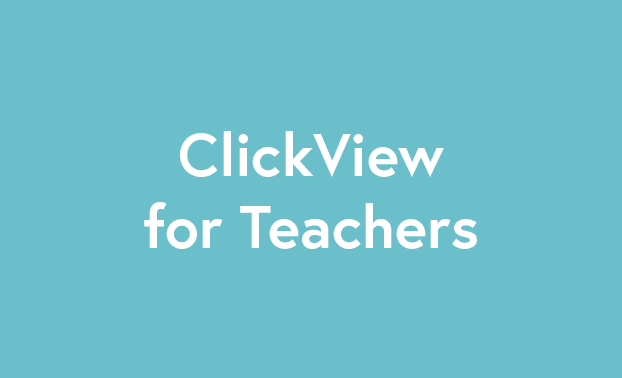 Enhancing Teaching Practice
This webinar is an introduction to ClickView and will help you to get started. The session will focus on basic skills such as logging in, searching for resources, embedding questions into videos and sharing ClickView content with students.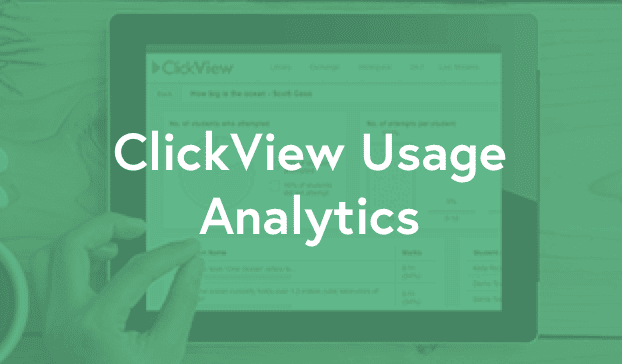 ClickView Usage Analytics
By popular demand! This 20-min session will demonstrate how to access, download, and turn your ClickView usage analytics into pivot tables for easy reading. Learn how to interpret and use the analytics to strengthen your school's use of ClickView.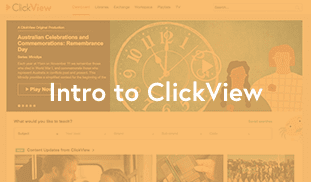 Getting Started with ClickView
This 20-min webinar is aimed at providing an introduction to ClickView for teachers new to your school. Learn how to log in, search for and play content, and share that content with your students. There will be time for Q&A and how to access further training.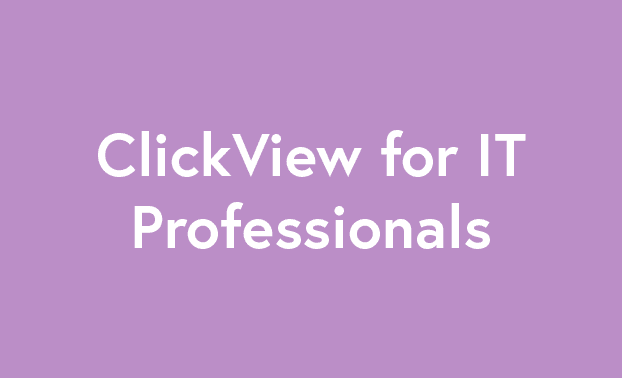 ClickView for IT Professionals
This webinar will cover the responsibilities required for a successful deployment of the ClickView service and how to support your school internally from an IT perspective. Items covered include Local Cache 2.0, SSO, Third Party Integrations, and the best way to contact ClickView for support.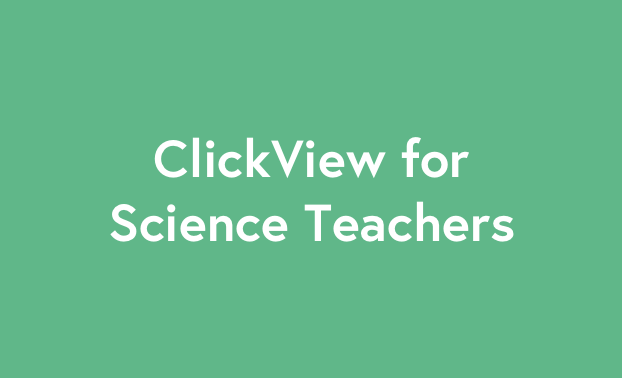 ClickView for Science Teachers
The aim of this session is to help Science teachers understand the teaching and learning benefits of ClickView and how it will support their Key Learning area.
Did you miss one of our webinars?
No problem! Visit our ClickView Training Channel to view recordings of our past webinars.
View webinar recordings