Welcome back for 2021!
Welcome back to school for 2021. We're here to help you have a great year. To streamline your planning and save you time, we've handpicked a collection of the best resources and TV programmes for your Term 1 lessons. Register for our free webinar series and download the starter pack to explore all the resources you need for back to school.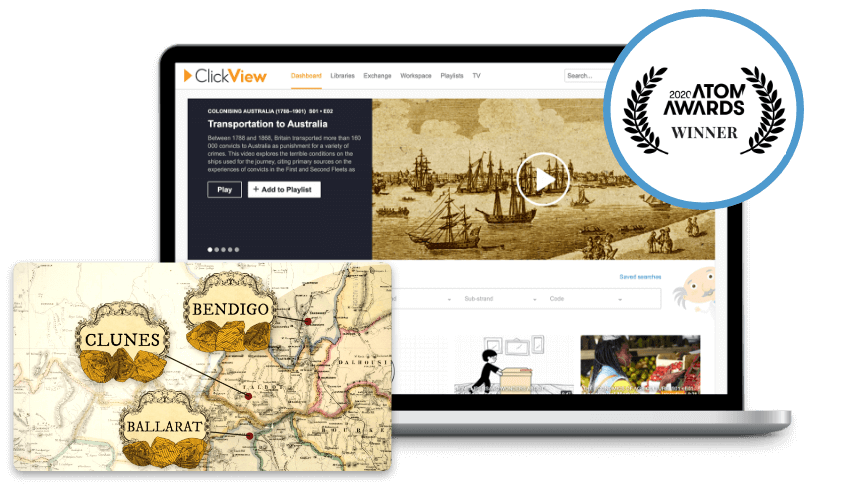 The best content and resources for Term 1
Get your year off to a great start. We've put together the best content and resources for you to use in your classrooms to engage students in learning.
In our curated collections, you'll find:
Our most popular video content for Term 1
Educational resources, such as lesson plans, to support effective learning and teaching.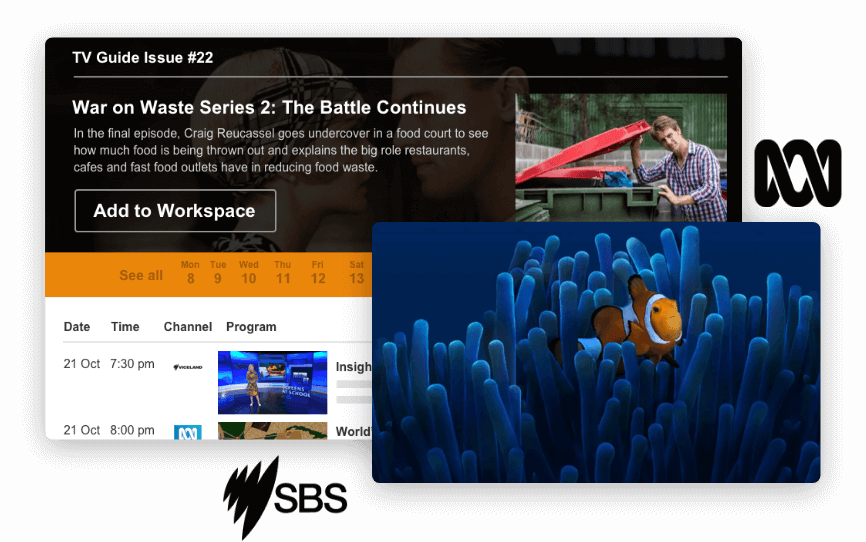 Handpicked TV content for Term 1
Discover the ultimate TV content playlist for Term 1. We've collated the best educational programmes, news broadcasts, documentaries, films and drama series to complement Term 1 learning. Immerse students in a topic or unit of work, or provide valuable context for Term 1 lessons.
Explore Primary TV Content
Explore Secondary TV Content
All the latest releases for contemporary learners
Keep young people engaged in learning with all the latest release content for primary and secondary students.
Latest releases include:
New original ClickView content, mapped to the Australian Curriculum, including supporting educational resources.
Interactive videos designed for formative assessment and to track student progress.
Explore all latest releases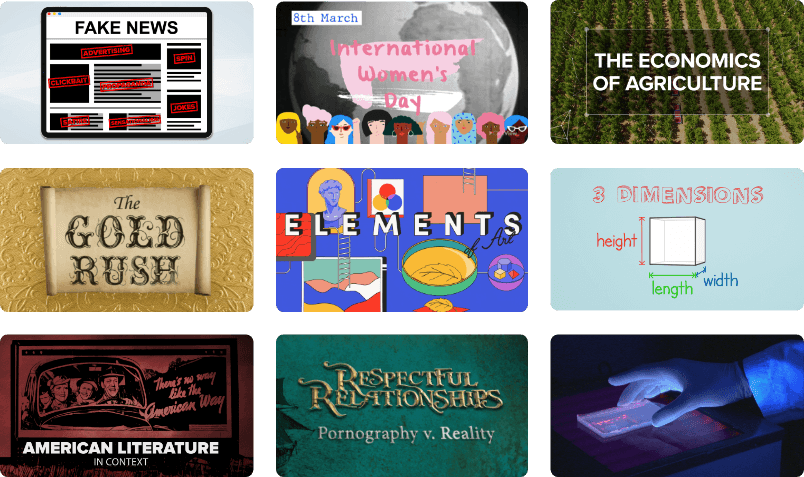 Get Started with Video Tutorials
Watch the following short videos for a quick overview of some of the key ClickView features.
ClickView walkthrough: teachers
ClickView walkthrough: students
How do I log into ClickView?
This quick video shows you how to log into ClickView. The process applies to both staff and students.
How do I search for content?
There are two types of search on ClickView: A general keyword search and a search tool based on the ACARA curriculum mapping.
How do I play and share content?
Learn how to play ClickView videos, access closed captions and printable resources, and how to share content to your students.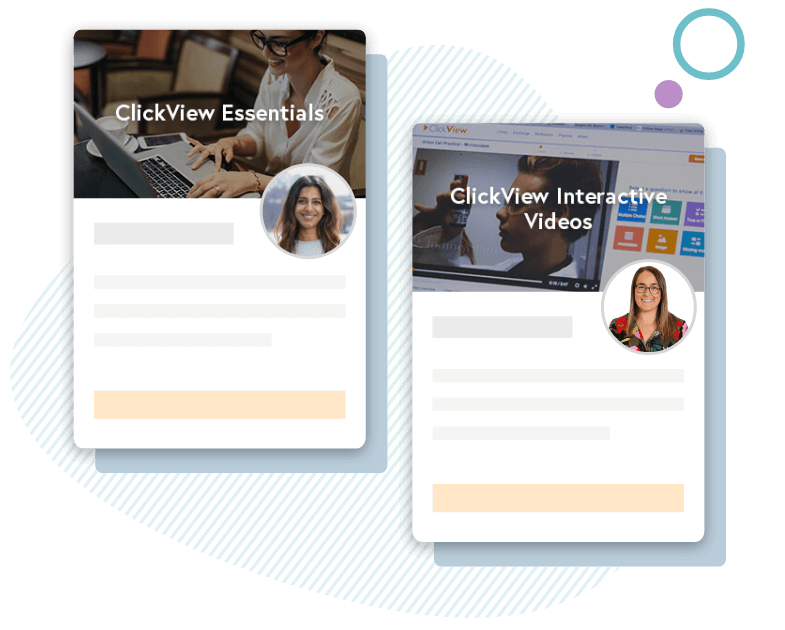 Free training webinar sessions
Browse free webinar training sessions designed to help you get the most out of ClickView in a teaching, admin or IT capacity. Whether you're new to the platform, or looking to upskill, you'll find short, easy-to-follow training sessions led by our advisors to suit you rneeds.
Essential back-to-school resources
To get you off to a great start this year, we've put together a starter pack of essential ClickView resources. Share them with your colleagues and parents to make sure everyone's up-to-date with ClickView and what it can do for your school community.
In the pack you'll find:
School Information Guide Essential information for all new and returning schools.
Teaching & Learning Strategies poster Display it in your classroom to inspire creative ideas for teaching.
Parent Information Flyer Everything parents need to know, including important video safety guidelines.
Customisable letters for staff and parents We've prepared back-to-school letters with important ClickView information