Welcome to ClickView
We're here to help you have a great year with ClickView. Whether you teach Primary or Secondary, your subscription gives you unlimited access to thousands of curriculum-mapped educational videos and teaching resources. You can also access ClickView TV, for the latest programs, news and documentaries from free-to-air TV that will engage your students.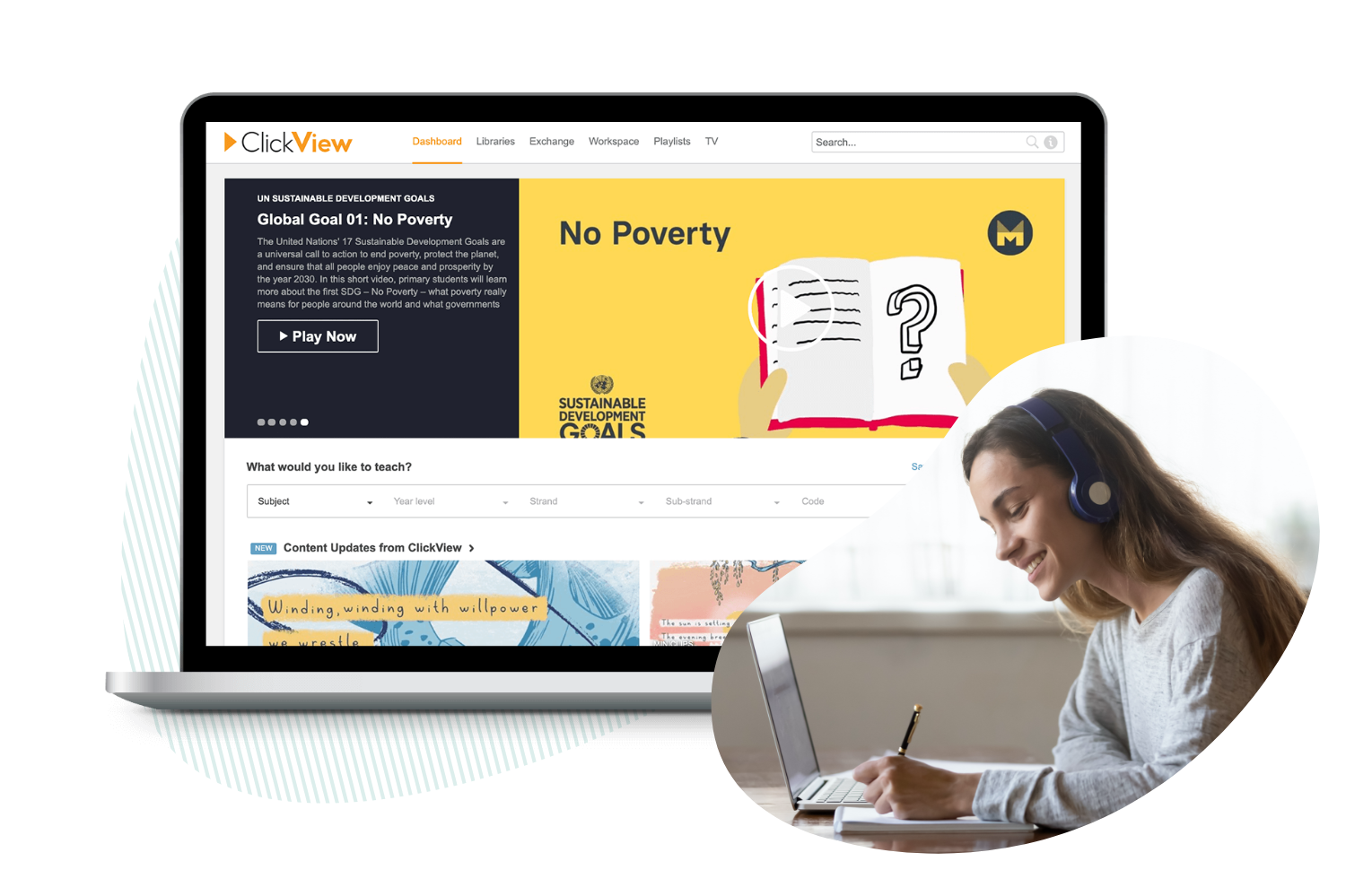 School Closures – Tips on delivering remote lessons
ClickView is here to help. We've put together some simple yet practical ways to utilise ClickView to keep remote students engaged in the event of school closures.
Read our School Closures guide here. A must-read for all staff. Share this with your staff.
All staff and students can access ClickView from home. Share the walkthrough videos below with staff and parents.
All videos we produce come with lesson plan resources. We are preparing a suite of resources to help deliver lessons remotely – coming soon!
Register for our webinars on teaching remotely.
Watch the tutorials on the new Teaching Remotely Training Channel.
ClickView Walkthrough: Teachers
ClickView Walkthrough: Students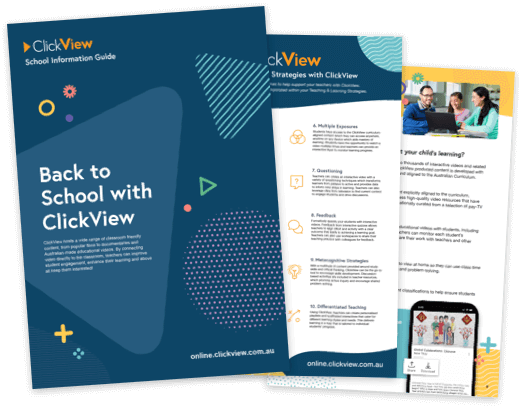 Essential back-to-school resources
To welcome you into the new year, we've put together a starter pack of essential ClickView resources. Share them with your colleagues and parents to make sure everyone's up-to-date with ClickView and its capabilities.
In the pack you'll find:
School Information Guide

Essential information for all schools, both new and returning.

Teaching & Learning Strategies poster

Place it in the classroom to inspire creative ideas for teaching.

Parent Information Flyer

Everything parents need to know, including video safety guidelines.
Download ClickView Starter Pack
Customisable letters and informational resources
We've prepared back-to-school letters with important ClickView information for you to share with your staff and parents. Download these customisable Word docs below.
Introduction to ClickView (New Schools) Letter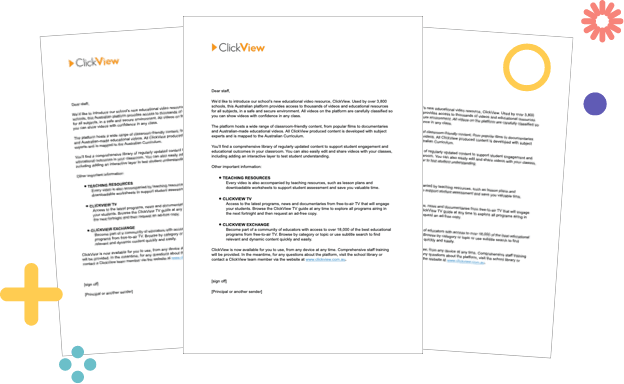 Get Started with Video Tutorials
Watch the following short videos for a quick overview of some of the key ClickView features.
How do I log into ClickView?
This quick video shows you how to log into ClickView. The process applies to both staff and students.
How do I search for content?
There are two types of search on ClickView: A general keyword search and a search tool based on the ACARA curriculum mapping.
How do I play and share content?
Learn how to play ClickView videos, access closed captions and printable resources and how to share content with your students.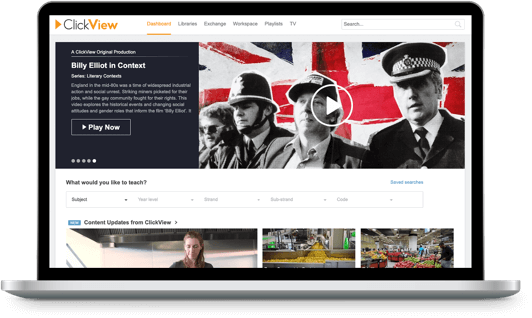 Free webinar training sessions
Browse free webinar training sessions designed to help you get the most out of ClickView in a teaching, admin or IT capacity. Whether you're new to the platform, or looking to upskill, you'll find short, easy-to-follow training sessions led by our Advisors to suit your needs.
Book your staff training for 2020
We want all staff at your school to feel confident using ClickView. Book a training session
for all staff or a department meeting to get the most out of ClickView in the classroom.
Contact us for staff training